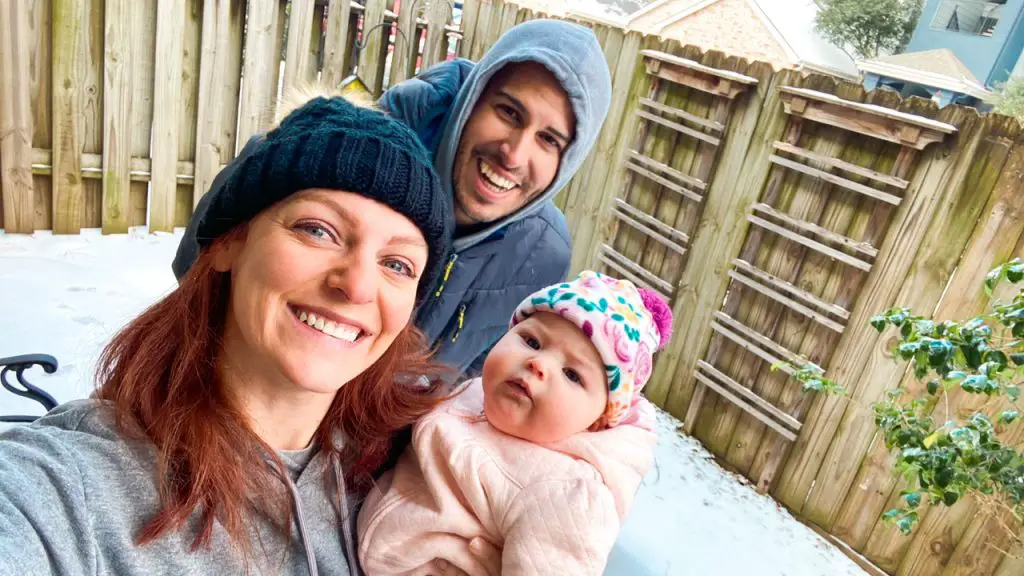 Julia Morales balances motherhood, career after surviving Texas Freeze
Astros sideline reporter Julia Morales sets example for daughter Valerie, other girls.
Julia Morales was as poised and charismatic as ever when she settled in front of her laptop for the Astros' first Zoom conference of spring training. You would not guess she was in the middle of the most stressful week of her first months motherhood, dealing with prolonged power outages while trying to keep her baby Valerie healthy, warm and safe.
Morales, the Astros' talented and popular sideline reporter, had not seen Astros manager Dusty Baker since she left for maternity leave in September. He scanned the group on the Zoom call and greeted her immediately by name with a little teasing, a hearty smile and a chuckle.
"I had the baby four months ago," she replied. "So, yeah, I'm back. I can't wait for you to meet her."
"You doing good," Baker said. "Go 'head, girl."
Morales began typing notes before stopping abruptly one question into the Astros' first press conference of spring training on Feb. 18. She was no longer doing well. She heard a noise behind her, turned back and saw water dripping from the ceiling in the room where she was typing.
She quickly turned her camera off and moved to protect her computer. 
"The days leading up to that I didn't have much going on," she said. "I sat down that morning and was really looking forward to it. 
"I was having coffee, sitting at the breakfast table and really looking forward to thinking about something like baseball that I've been dying to get back to. I was sort of imagining myself in West Palm Beach in a way, living vicariously through them."
Texas Freeze knocks out power
In many ways, the days leading up to the leaks were perhaps more stressful for Morales and her husband Matt Clark. 
As we celebrate National Women's History Month and prepare for International Women's Day next Monday, Morales' story is an important reminder of the balancing act women perform daily in all professions.
Returning from maternity leave is difficult enough under normal conditions. The difficulty was compounded during the Texas Freeze as the Clarks dealt with a prolonged power outage after the evening of Sunday Feb. 14 through Feb. 17. Soon after they regained power, their pipes burst.
"That was wild on top of everything else," Morales said. "On top of keeping an infant warm and fed without water, all of that, it kind of delayed my spring training a couple of days."
Clark and Morales welcomed their first child on Sept. 25, a week before the Astros began their playoff run. 
As the Astros dispatched the Minnesota Twins and then stunned the Oakland A's to reach the American League Championship Series against the Tampa Bay Rays, Morales tried to watch games while adjusting to her new life with Valerie.
"I watched it, but I don't know if I was sleeping at night yet," she said. "I was in 'new-mom' life. I was trying to figure out how to be a mom and keep a baby alive, so it's all very fuzzy."
People have often told Morales that you can never actually prepare for how you feel as a parent. She had felt stress in her life in the past, but she now realizes it was nothing compared to parental stress.
She has been warned that parental stress just gets worse and harder as children grow up and face bigger challenges.
With all that said, nothing had prepared Morales for what she felt during the Texas Freeze.
"It was a different kind of stress that I wasn't prepared for," she said. "And a lot of it had to do with just, 'How are we going to keep this baby warm and fed?' Just the bare essentials. I just wanted to keep her alive. That was the crazy part in all of this."
Then they began to figure out what to do with the food that was in their freezer, which included maternal milk Morales had pumped to have ready in the future when she left to work. 
They were initially told to prepare for rolling blackouts, but they soon learned there was no rolling to it at all in their area.
Food supply imperiled by outage
"That's when things really started to get scary," she said. "We have months of milk frozen in our freezer, which is to feed her. She's not on solid food yet. That's her only means to eat. … For all moms out there, you know exactly what I'm talking about, the stress of that and the emotion that comes behind that. 
"It's a lot of work that I've put in to try to have all that saved up. I got a crazy season coming up that we haven't had in a couple of years, and I haven't done it with a child. So I was trying to prepare myself for being away from her for hours at a time and making sure that she would have bottles when I left for a game that could end up being a 14-inning affair."
Unlike other sports, there is no time clock for baseball. If you're lucky these days, you get a rare game under three hours. It's not unusual to have a nine-inning game last close to four hours. 
How many bottles does a baby need if the game goes extra innings? Morales has contemplated those questions because she needs to be prepared.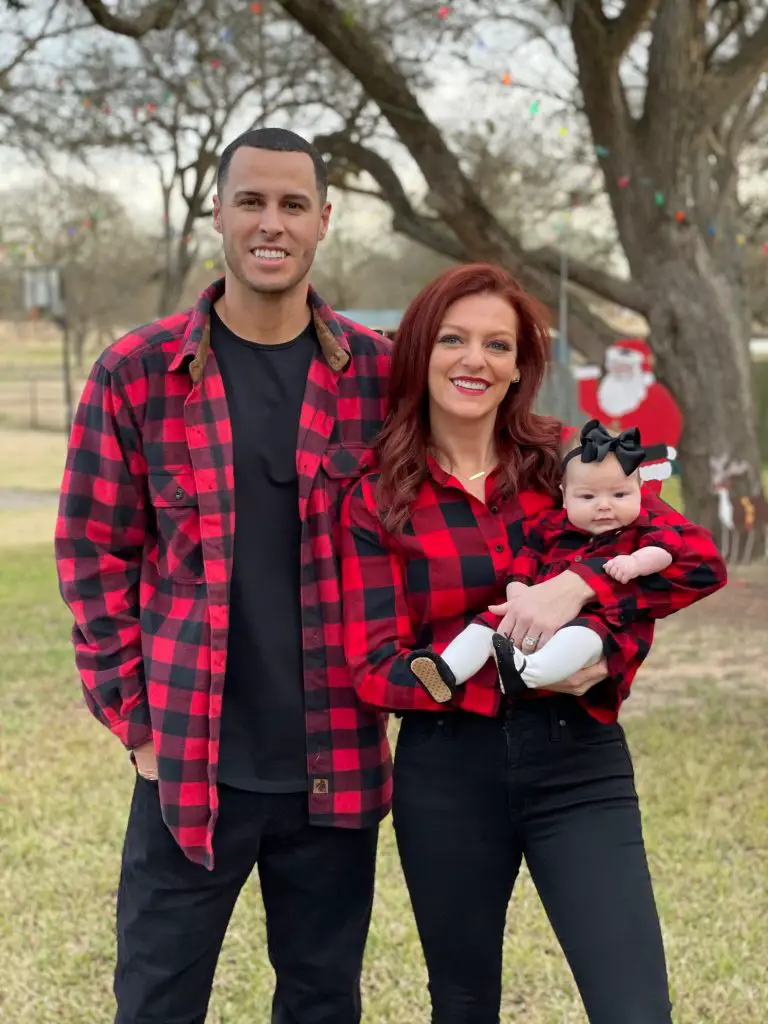 So, yes, the stress level was extremely high for Morales and Clark as they tried to figure out what to do with the maternal milk in the freezer. Almost hourly, they came together to weigh different scenarios. 
What if this happens? What if that happens?
"Should we take it out now?" Morales remembers wondering. "Should we put it in the Yeti? Is it going to be good out there? Are we going to put it back out in the freezer?"
Fortunately, their plan to put the milk in the Yeti worked, and the entire supply was saved. It remained cold enough outside to save the milk.
Clark, who plays in the Mexican League, has enjoyed watching his wife and daughter bond. 
Matt Clark in awe of Julia Morales
He has performed in the clutch throughout his baseball career. Heck, he even delivered the home run that helped Mexico secure a spot at the Tokyo Olympics.
Clark knows greatness when he sees it.
"Rockstar is what I would use to describe Julia being able to be such a caring and attentive mom while still being focused on her job," he said. "We have been lucky being able to be home more than normal and get more time with our daughter, being that we are gone 75% of the year. She knows how rare quality family time is with our family.
"Julia has taken advantage of it and has flourished like she always does in any situation she is put in."
He readily acknowledges that it won't get any easier for Morales when he returns for his season in Mexico. In Morales, Valerie has a role model who proves that women can be successful at home and in high profile jobs.
"Being able to establish herself in this demanding job she has year in and year out I don't think there is a better role model for Valerie," Clark said. "Showing our daughter how to be a strong independent woman in this male-driven sports world and to be so great at her job, Julia is not only a role model for Valerie but for every little girl out there who wants to be involved in the sports world."
The busted pipes have been fixed. 
Morales is back on the Astros' Zoom calls, balancing motherhood with work while making sure Valerie is fed, cared for and changed.
Valerie watches closely
Like most babies, Valerie is usually up before Baker's first Zoom session from West Palm Beach, Fla., starts at 7:30 a.m. CST.
Morales tries to feed and change Valerie's diapers before Baker's Zoom starts.  Sometimes the timing works out; other times it doesn't. 
Sometimes she turns her computer camera off, changes and feeds Valerie and then they watch the conference together with Valerie on mom's lap. She takes notes and usually logs everything down.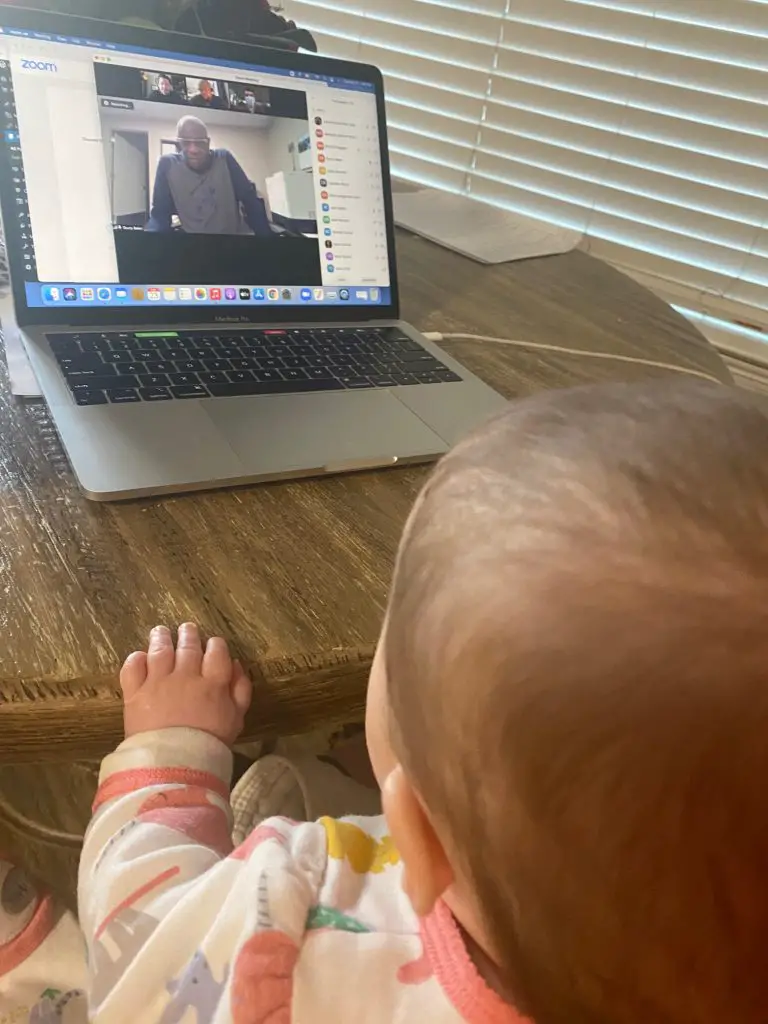 "There will come a time where I'll have to lay her down in her activity set and get to logging just so I can remember everything that (Baker) said and make sure to keep up with that," Morales said. "It's mom life at home. 
"She's still a baby too, so she's up for a couple of hours and down for an hour. She's up for a couple of hours, so she's kinda back and forth and back and forth. It's like a rhythm I've gotten in with her that I'm scared to shake up here when the season starts."
Morales has enjoyed the new routine. She and Valerie are in a rhythm now. She's on the Zoom calls with the players, just as she was last year during the abbreviated 60-game season. 
They listen to the Astros' Grapefruit League games together. 
"Poor baby has no idea," Morales says with a laugh. "Her first word's going to probably be something Astros baseball related just because that's all she's hearing right now during the day."
As with every year, the schedule will shift when the regular season begins. The afternoon games will be rare, replaced mostly by night games. 
Morales is eager. The former Texas cheerleader survived the stress of the Texas Freeze. Now, she's up for the next challenge. 
"There's a lot I just don't know," she said. "We'll figure it out one day at a time."
Get the Our Esquina Email Newsletter
By submitting your email, you are agreeing to receive additional communications and exclusive content from Our Esquina. You can unsubscribe at any time.