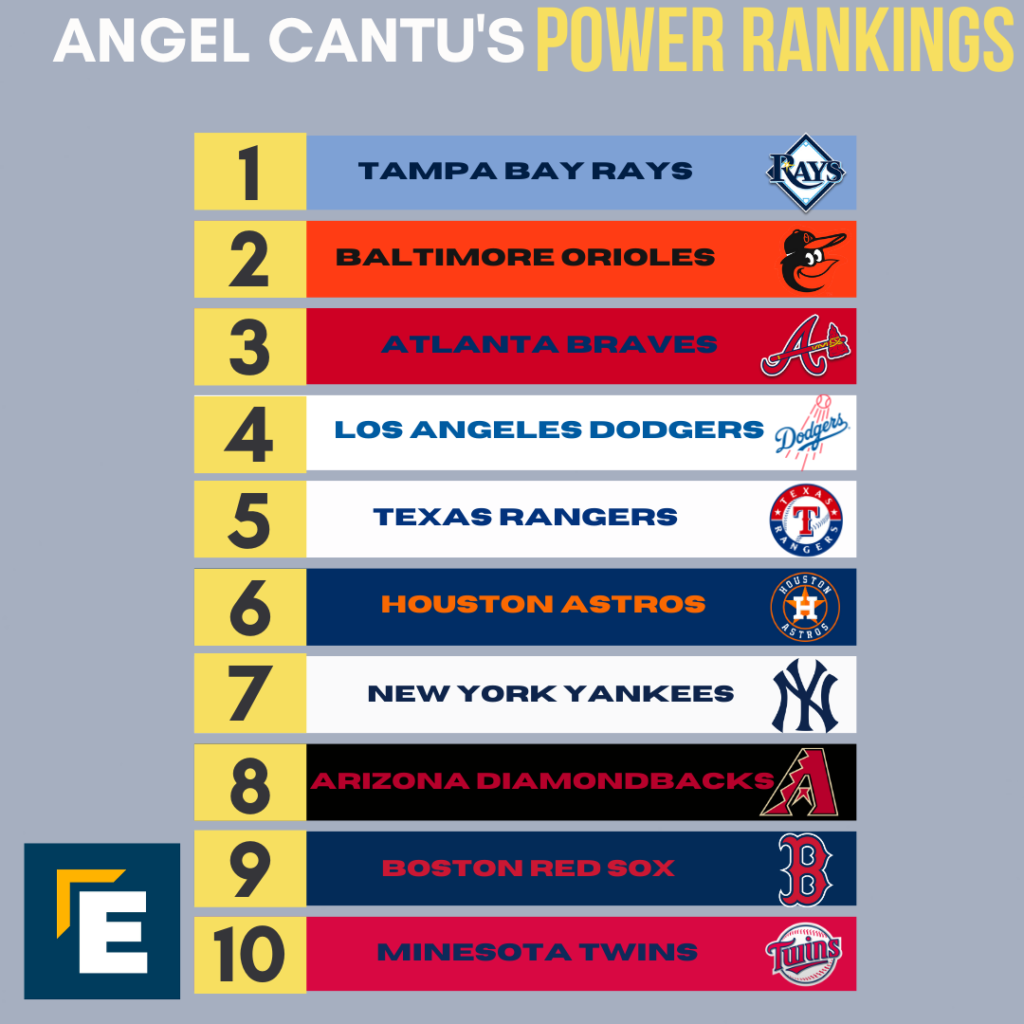 Orioles, Braves close to Rays atop Power Rankings
Jose Altuve and the Astros are surging
For eight straight weeks, the Tampa Bay Rays have looked like the best team in baseball. That's why they remain atop our Power Rankings. They lost two one-run games against the Mets, but they rebounded against the Brewers, who are in first place in the NL Central. 
The Rays have been an all-around team, leading many offense and pitching categories. They rank first in home runs with 91, stolen bases with 52, in OPS with .347 and in hits with 443. 
Shane McClananhan leads the majors with seven wins, and teammate Zach Eflin is tied for second with 6. In addition the Rays' pitching staff has the lowest opponents batting average of .217. They also have the lowest WHIP at 1.15
With their rotation taking a big hit, rookie Taj Bradley has stepped up huge. The Rays also have Tyler Glasnow close to a return to the majors. They've proven to be much more than just Randy Arozarena and Co.
No. 2. Baltimore Orioles
The Orioles are closing in on the top spot in the AL East. Baltimore is only 2 1/2 games back from the Rays. 
Mullins keeps Orioles near top of Power Rankings
Another week, another Cedric Mullins contribution to his team. Last week he hit for the cycle. How can you possibly follow up that performance? How about a five-hit game to secure the sweep against division rivals.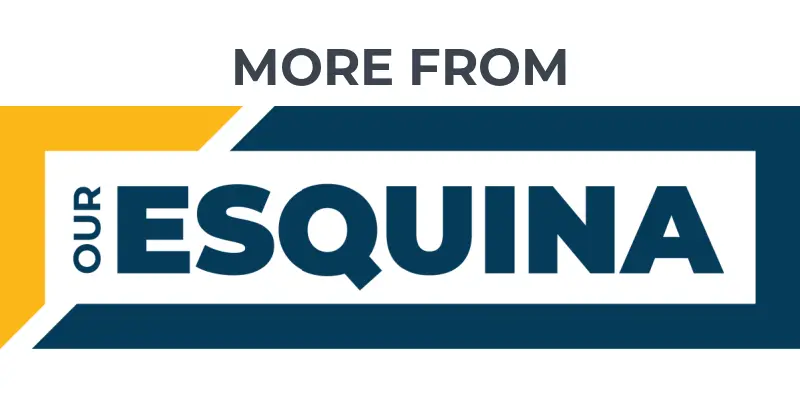 Gomez: Luis Arraez may be better than Tony Gwynn
Cubs slugger Christopher Morel blasts off
Yainer Diaz finally hosts his family in Houston
Mullins' fourth hit of the game came in the top 10th inning to bring home the go ahead run, making it 2-3 Orioles. He followed that up with a 10th inning double that brought in two to extend their lead against the Blue Jays.
Mullins leads the Orioles with 49 hits
No. 3. Atlanta Braves
The Atlanta Braves turned things around after getting swept by Toronto. Atlanta took care of the AL West, beating both the Rangers and Mariners twice in three-game series. 
Matt Olson propelled the Braves against the Mariners. In three games he had five hits, two of them home runs. All the while, he produced five RBIs. 
There is a reason Ronald Acuña Jr.  is first in runs with 44. He has teammates like Olson and Austin Riley and Eddie Rosario driving him in. 
No. 4. Los Angeles Dodgers
Although the Dodgers stay at fourth in this week's Power Ranking, danger might be emerging for the 2020 World Series Champions.
The Dodgers lost three out of four against the storming Cardinals. To make matters worse they placed their ace Julio Urias and Dustin May on the 15-day injured list.
They are still 6-4 in their last 10 games. Now, they will have to rely on 35-year-old Clayton Kershaw, their No. 4 ranked prospect Gavin Stone and top pitching prospect Bobby Miller to keep them afloat.
No. 5. Texas Rangers
With the Blue Jays falling off, the Texas Rangers move up to fifth in the Power Rankings. The Rangers are showing the league that with huge pockets you find huge success. 
The Rangers signed both Marcus Semien and Corey Seager to enormous long term contracts. Now, they place first in the majors with a team batting average of .272, in RBIs with 287, and in runs with 287. 
The Rangers' offense has been mighty, producing runs more than everyone and their pitching doesn't fall too far behind. 
No. 6. Houston Astros
The defending World Series Champions have climbed their way up to the sixth spot this week. Winning 10 of your last 11 games will do that.
Jose Altuve returns
The reason for the Astros success this season has been their pitching. Framber Valdez, Cristian Javier and rookie Hunter Brown have been great, all tied with four wins apiece. 
Houston's starting rotation has been dominant. They have the lowest ERA in baseball with 3.26, and they rank fifth in strikeouts. Valdez showcased his exquisite pitching while throwing his second career shutout against the Athletics. 
The Astros' bullpen was the best in baseball a year ago. Now they are on the way to replicate their success. They are second best in ERA with a  2.95 ERA. They have also allowed the fewest earned runs. They are also tied with the fewest hits allowed.
Oh, did I mention Jose Altuve is back.
No. 7. New York Yankees. No. 8. Arizona Diamondbacks. No. 9. Boston Red Sox. No. 10. Minnesota Twins.
The Yankees, Diamondbacks, Red Sox, and Twins tally up this week's Power Rankings.
Get the Our Esquina Email Newsletter
By submitting your email, you are agreeing to receive additional communications and exclusive content from Our Esquina. You can unsubscribe at any time.