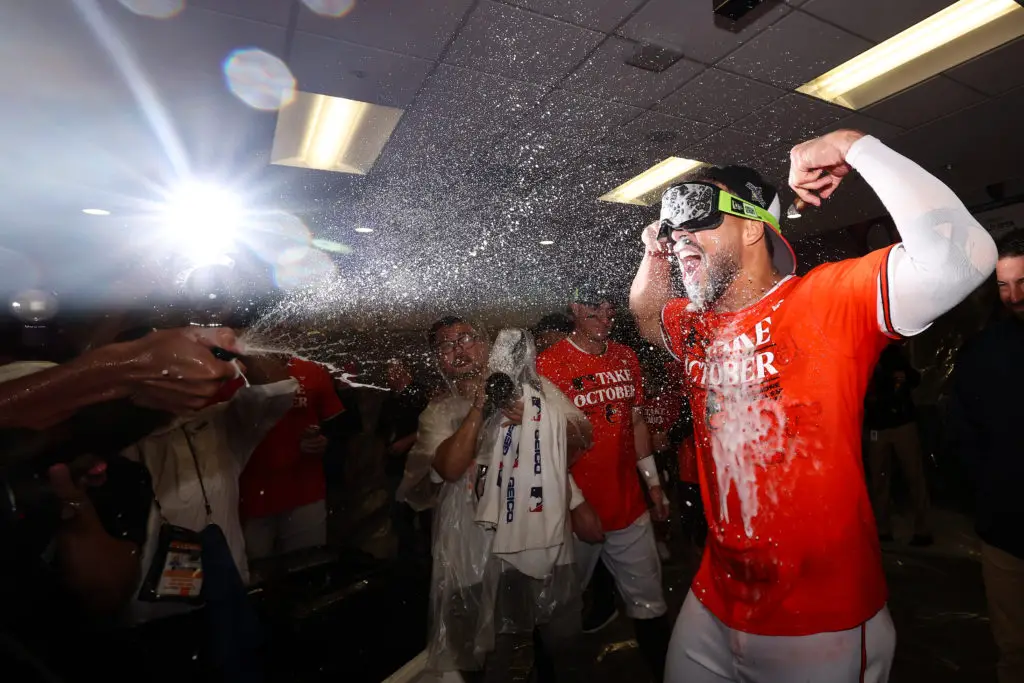 Orioles: Anthony Santander ready for October stage
Anthony Santander has quietly been one of the AL's most productive sluggers
HOUSTON-From the lows of losing 100 games in multiple seasons, Anthony Santander and the Baltimore Orioles are headed to their first postseason since 2016. The AL East leaders are trying to hold off the Tampa Bay Rays down the stretch.
But with Santander playing a key role, the Orioles are at least assured a wild-card spot already.
For Santander it's been a learning process, but he's ready to take the brightest stage with his teammates.
"It's amazing, especially at the start of my first three years losing 100 games," he said. "I think we learn from that process, and the organization is doing a great job of putting the team together."
The Margarita, Venezuela, native played multiple sports back home, but he focused more on baseball and basketball. 
Anthony was 13 years old when his father Roger saw a future for him in baseball. Roger stopped Anthony from playing basketball and made baseball the focal point for his son.
Anthony Santander got first chance with Cleveland
Anthony Santander signed with the Cleveland Indians (now Guardians) for $385,000 in 2011 as an international free agent as a 16-year-old. He was considered one of the best prospects coming out of Venezuela that year. 
In the start of his baseball career, the switch-hitting outfielder struggled to stay healthy. He dealt with injuries throughout his time in the Guardians' farm system.
MORE FROM OUR ESQUINA
Baltimore Orioles Outfielder Anthony Santander Poised for a Breakout
Anthony Santander plays starring role in WBC
Felix Bautista brings 'The Wire' whistle to Orioles
Santander reached High-A with the Lynchburg Hillcats and had his best minor-league season in 2016. He batted .290 with 20 home runs, 95 RBIs and carried a .862 OPS. 
The Orioles selected Santander in the Rule 5 draft in 2016. It was a challenge to go through, but he never quit. Santander has played over 100 games for the third consecutive season.
"God gave me that strength, and I had a lot of support from my family," he said. "I always listened to my mom, Yoleida, to keep working hard and not quit."
Career year
Entering his seventh season with the O's, the 28-year-old is batting .252 with career highs in doubles (37), extra-base hits (65), stolen bases (4) and on-base percentage (.323). 
Santander is one of six American League hitters with more than 250 hits, 150 runs, 100 walks, and 60 homers over the last two seasons. He joins Yordan Alvarez, Rafael Devers, Aaron Judge, Shohei Ohtani and Corey Seager on that list.
"I think what's helped him have the season he's having right now is because of the way that he prepared in the offseason," former Team Venezuelan manager Omar Lopez said. "I remember in January he was already taking live batting practice in Florida. That's what tells you the commitment that he had, and he's performed this season."
Now Santander is preparing for his first postseason game. 
Get the Our Esquina Email Newsletter
By submitting your email, you are agreeing to receive additional communications and exclusive content from Our Esquina. You can unsubscribe at any time.