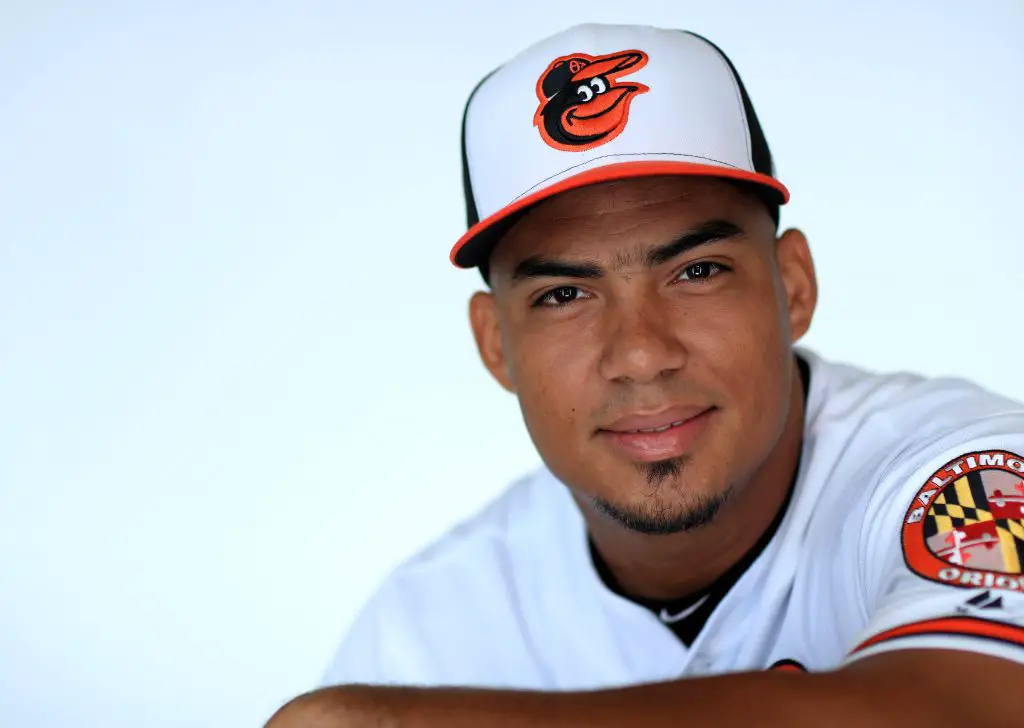 Baltimore Orioles Outfielder Anthony Santander Poised for a Breakout
Baltimore Orioles outfielder Anthony Santander has overcome many obstacles to make it to The Show. This season, he's poised for a breakout.
If there is one word to describe Anthony Santander of the Baltimore Orioles, it would be persistent. No matter the odds, the obstacles, or the opposition, the 26-year-old Venezuelan somehow manages to overcome.
"I'm a good example for kids that wish to fulfill their dreams," he said. "You can't allow someone to hold you down and tell you that you can't do something."
Santander's parents Roger Antonio Santander and Yoleida Coromoto Arrieche moved to Isla Margarita from Agua Blanca. At the time, the island was a tourist destination, and the move gave the family an opportunity to make a decent living.
His mother worked at the airport, and his father worked at a restaurant. There was an added bonus to those jobs: dollars.  The tourists who visited tipped them in American dollars instead of Venezuelan Bolivars.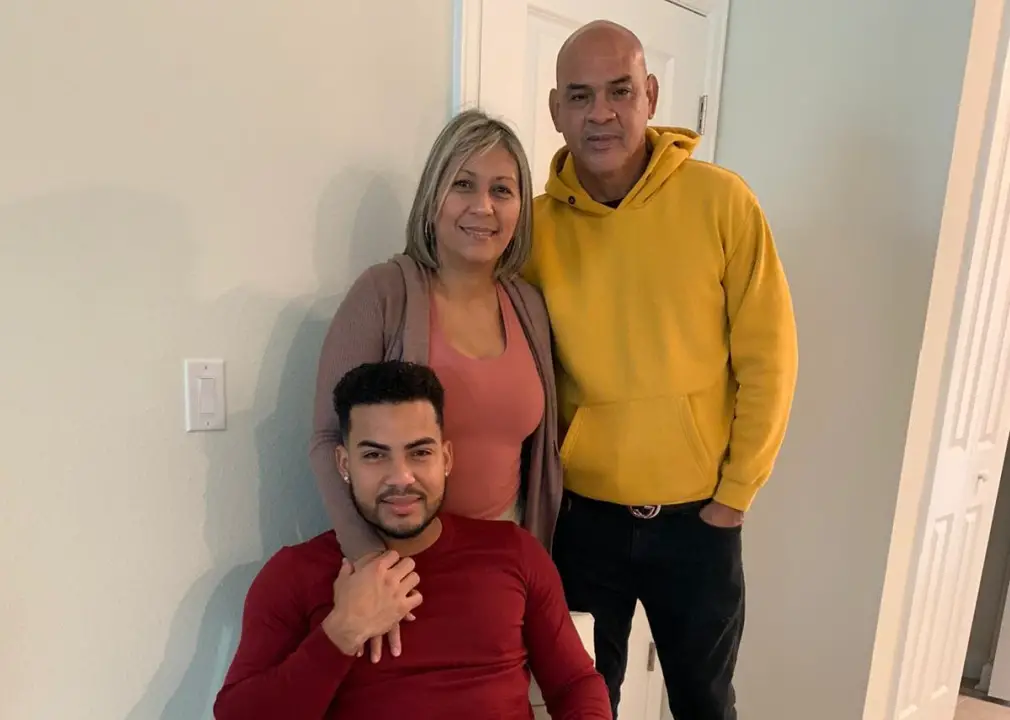 To keep Santander out of trouble during work hours, his father introduced him to sports. For the elder Santander, a real passion existed for basketball.
Roger Antonio Santander even played with Carl Herrera before the Trinidad and Tobago native started his career in the NBA, where he won two titles.
Santander inherited his love of sports from his father. Instead of basketball, he had a real knack for baseball. At a really young age, it became quite apparent that he was significantly better than his peers.
Road to the Show
When he and his family returned to Agua Blanca, which was not familiar to him, Anthony Santander relied on baseball.
"I didn't have any idea about professional baseball," he said. "I played because I really enjoyed playing."
He started to get noticed by scouts and sports agencies when he was 13.
In the end, he and his parents settled with OL Baseball Group, a private baseball development program similar to buscones in the Dominican Republic.
"Thankfully, I think we made the right decision in joining this group," he said. "I'm thankful to Félix Olivo for giving me an opportunity to be in the position I am in today."
Santander worked out in Olivo's academy for two years getting ready for tryouts with big league organizations. He even ventured outside of Venezuela for the first time, visiting the Dominican Republic for tryouts.
At the age of 16, Santander signed with the Cleveland Indians. His skill level was so advanced that he went straight to Rookie Ball in Arizona. Most players from Latin America spend at least one season in the Dominican Summer League before receiving a visa to play in the United States.
Lost and Found
By the time Anthony Santander was 17-years-old, he was dressing up to play for the Indians in the Arizona League. His first season went off without a hitch.
He played 43 games, hit .305, and led his team with 15 doubles. This earned him a promotion to the organization's Class A affiliate, the Lake County Captains.
From this point on, the remainder of his time with the Indians was marred by injuries. In fact, in five years there, Santander spent three extensive stints on the injured list.
"I always looked on the bright side and stayed positive during those injuries," he said. I learned a lot about fighting through the bad moments."
Then, despite showing some promise in his final season with the organization, Santander was left off Cleveland's 40-man roster. 
The Baltimore Orioles pounced, picking him in the Rule 5 Draft in December 2016.
"Thankfully, Baltimore saw something in me at that age and acquired me," he said. "From there, I made the jump from High Class A to Major League Baseball."
While with the O's, Santander has mostly spent time in the big leagues. However, he has battled injuries and spent significant time on the injured list there too.
"You have to decide whether to sink down lower," he said, "or continue working to get back to the top."
For Santander, he won't rest until he's reached the apex of his potential.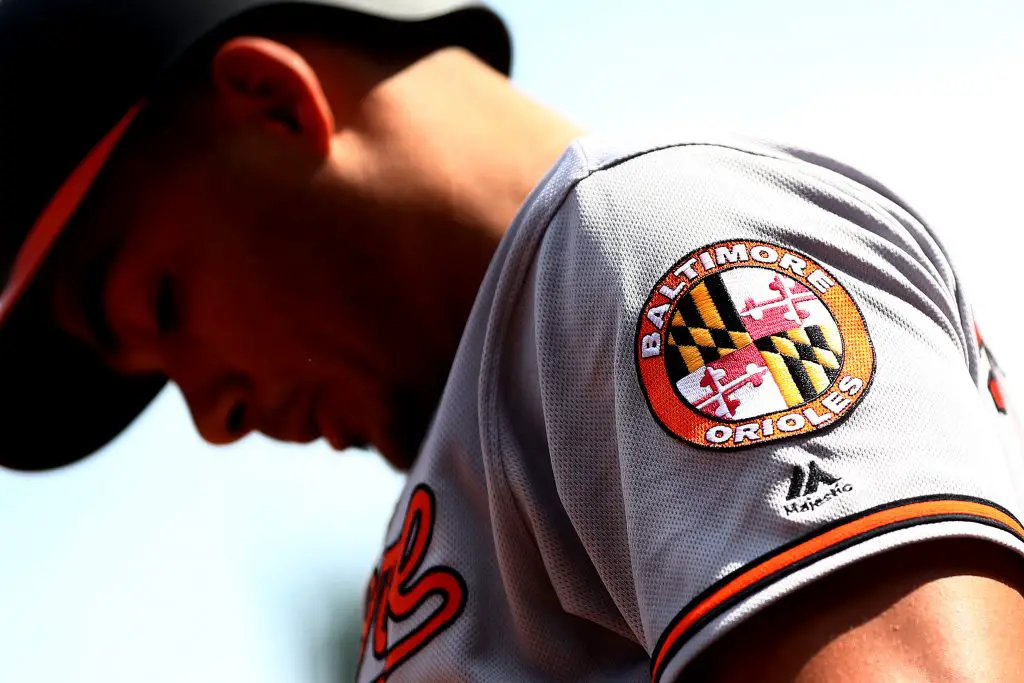 Poised for a Breakout
If Anthony Santander's time with the Baltimore Orioles has shown anything, it's to never underestimate him. 
In his first two seasons with the O's, under the watchful eye of Dan Duquette, he meandered between MLB and Class AA. Some even questioned his makeup and dismissed him as just another injury-prone player.
In 2019, however, with a revamped O's front office, Santander was finally given a real chance to shine. Boy did he deliver.
After spending the first few months in Norfolk with the team's Class AAA affiliate, Santander was called up. Over the next 93 games he hit 20 home runs, putting him on a pace for over 30 home runs in a full season.
To make things better, he returned in 2020 and continued to prove that he was right where he belonged in MLB.
In a pandemic-shortened season, Santander played in 37 games and hit 11 home runs with a career-high .575 slugging percentage. Unfortunately, his season was cut short by an oblique injury.
That didn't stop him from accruing the highest Baseball-Reference WAR (1.5 bWAR) on his team. He was even voted the Most Valuable Oriole by local media..
Now, he looks forward to coming into camp even stronger.
"I have demonstrated that I am the type of person that doesn't give up," he said. "In my career, I've suffered a lot of injuries that are outside of my control, but here I am. I return stronger."
He's prepared to carry that mindset for an entire season.
"That's the attitude you have to go to work with: to give it my all," he said, "and help the Orioles win."
Get the Our Esquina Email Newsletter
By submitting your email, you are agreeing to receive additional communications and exclusive content from Our Esquina. You can unsubscribe at any time.