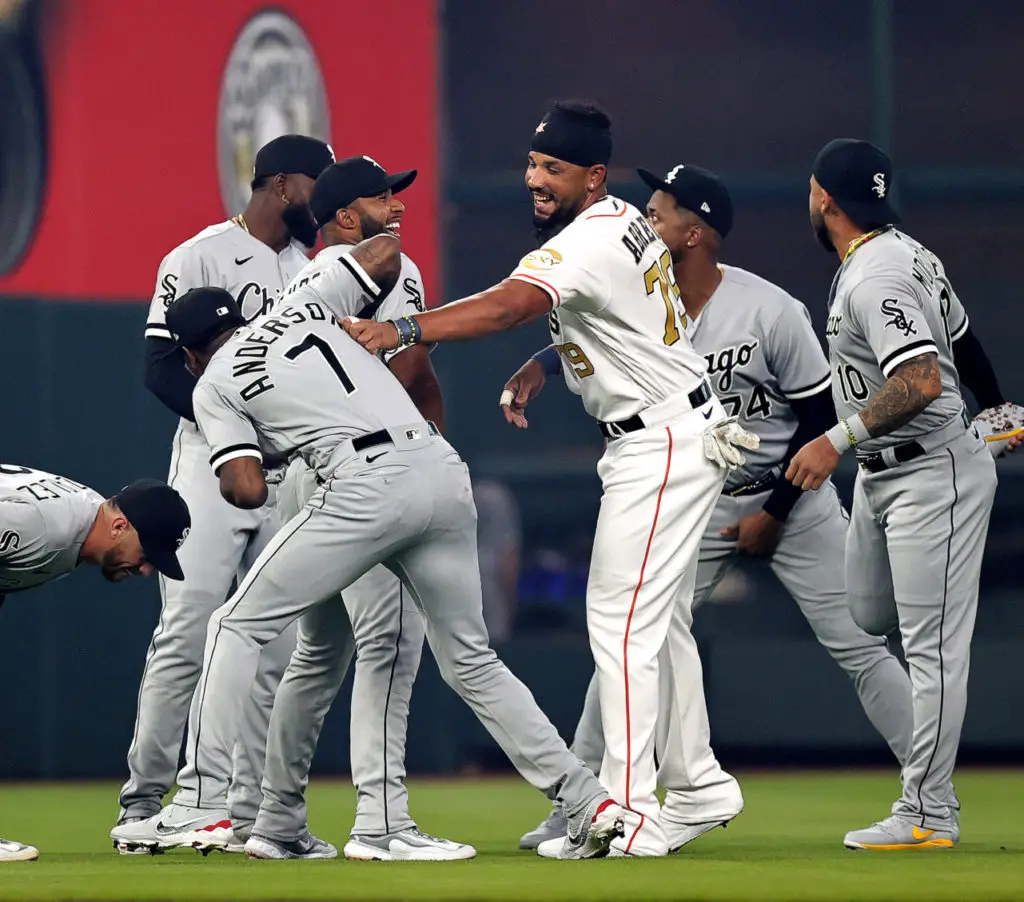 Jose Abreu begins new chapter against old team
Jose Abreu maintains close bonds with former White Sox teammates
HOUSTON – For the first time in his 10-year baseball career, Jose Abreu was on the opposing side against the Chicago White Sox. He was no longer in the visiting dugout at Minute Maid Park.
He was in his Houston Astros' Gold Rush Uniforms Thursday night, watching the unveiling of the 2022 World Series champions' gold pennant atop the left field façade.
Abreu spent nine years in the White Sox organization. He made some fond memories in Chi Town, but it was time for a new chapter in his career. 
'Part of life'
"It's very weird," Abreu said before his old White Sox teammates defeated the Astros 3-2 before a sellout crowd. "God knows why he does what he does. Obviously I'm very grateful of the nine years I spent for the organization, very grateful for all the people I met along the way, but it's part of life."
The veteran first baseman had a great career with the White Sox. He slashed .292/.354/.506 with 243 home runs, 863 RBIs and an .860 OPS. Abreu, a three-time All Star and three-time Silver Slugger, won the 2014 American League Rookie of the Year and the 2020 AL MVP during his time in Chicago.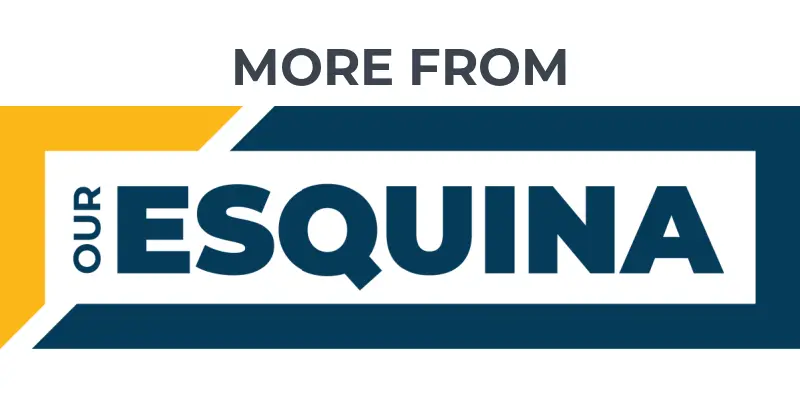 White Sox manager Pedro Grifol shares first win
Baseball, family helped Dana Brown out of humble start
Sandy Alcantara primed for another NL Cy Young
Mom's cheers help White Sox Oscar Colas in debut
The Cienfuegos, Cuba, native would have loved to finish his career in Chicago. God has a new path for him, he says. The defending World Series champions lured him to Houston with a three-year, $58.5 million contract.
Abreu remains in contact with his former teammates, though. He even expects to go out for a meal or two with some of his White Sox teammates while they're in Houston for the opening series. 
"Since the day I got here I've been in communication with them," Abreu said. "Just because I have a different uniform on the field doesn't mean that I'm gonna lose the respect I have for them. A lot of those guys are friends of mine. … But the respect I have for them is still there."
Abreu went 1-for-4 with a strikeout in his Astros debut.
"We acknowledged each other in the first at-bat," White Sox ace Dylan Cease said of Abreu. "Other than that, it was just going to work. I have the utmost respect for Jose. It was definitely a cool experience."
Jose Abreu likes 'Family atmosphere'
Jose Abreu looking forward to working with the 2022 World Series champions. Former Astros have mentioned how special the camaraderie is in the Houston clubhouse. They even describe it as a "family."
"You can see how great of a family they are," Abreu said. "All I want to do is be a part of that family."
Abreu reported to West Palm Beach, Fla.,  for his first Astros spring training. The 36-year-old veteran knows what the Astros are capable of. They have reached the World Series four of the past six years and won two World Series titles, and he wants to help them maintain that success.
"The talent is there," Jose Abreu said. "A lot of the scouts in this organization have done a really good job to reinforce the farm system, but I think it's also very important that all the guys here have really good hearts, which is very important in this game right now."
Get the Our Esquina Email Newsletter
By submitting your email, you are agreeing to receive additional communications and exclusive content from Our Esquina. You can unsubscribe at any time.