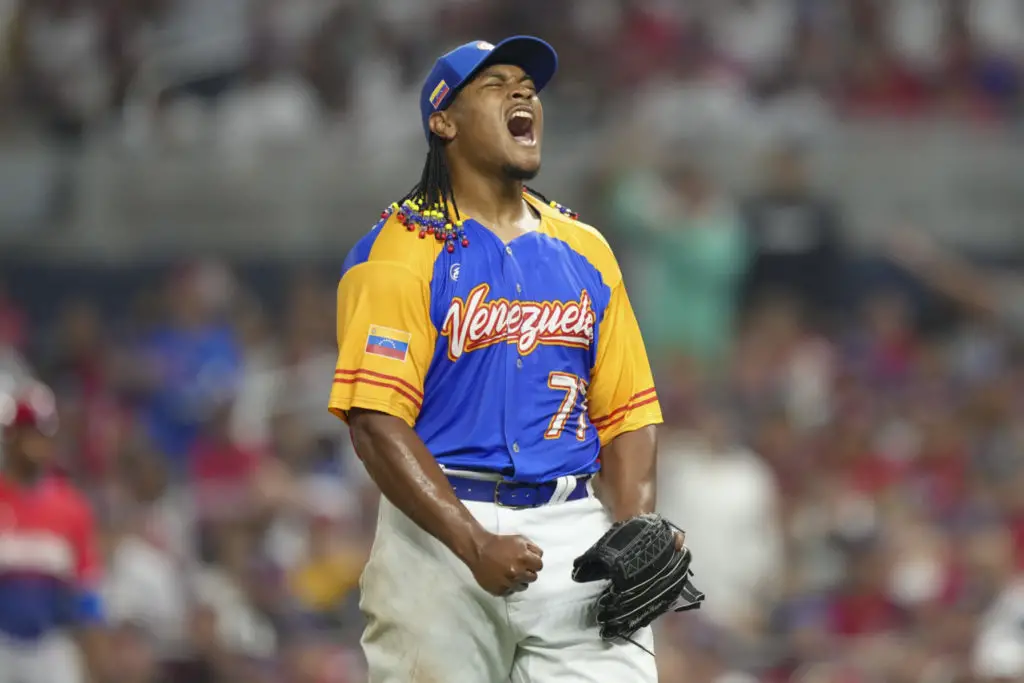 World Series champion Astros add drama to WBC
Hector Neris sent pal Jose Altuve to the ground
Early in the Astros' spring training camp, Venezuela manager Omar Lopez often heard the World Series champions tease each other. They gave each other grief and talked a little trash heading into the WBC.
Former American League MVP Jose Altuve and pitcher Luis Garcia were on one side Saturday with Lopez, the Astros' first base coach. Hector Neris, Jeremy Peña, Cristian Javier, Rafael Montero and Bryan Abreu were on the Dominican Republic's side. Martin Maldonado is with Puerto Rico. 
"Before coming here, they were together every day," Lopez said after Venezuela upset the Dominican Republic. "They would speak all the time, making jokes about the team, and here we are. It's a brotherhood. It's a brotherhood that we have, and we are developing. 
"In Puerto Rico you have Maldonado, for example. We have people in other countries as well. This brotherhood has helped the Astros be successful in the last two or three years."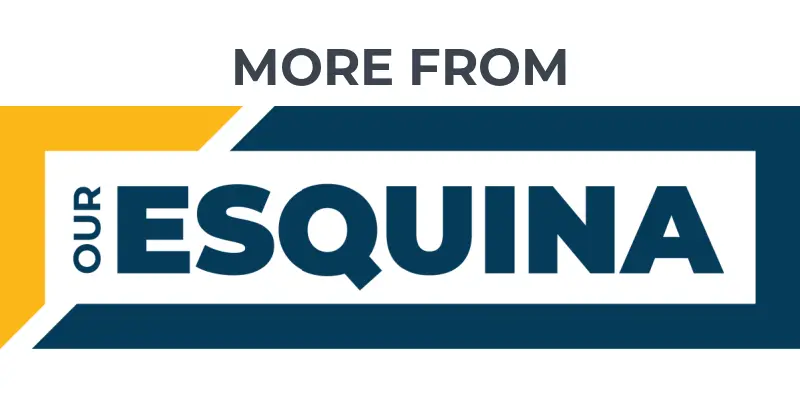 Jesus Alou, youngest of Rojas Alou trio, died
WBC: Dominican Republic outmatched by Venezuela
10 Latino prospects vying for MLB roster spots
Lopez's squad got off to a great start in the 2023 WBC. Venezuela upset the Dominican Republic 5-1 in their Pool D opener at loanDepot park.
Plenty of WBC excitement
The excitement and emotion was displayed in every aspect of the game, from the fans to all the players.
"When you are in baseball, sometimes you don't know when things are going to happen to you," Lopez said. "For me, this is a dream come true. I never thought I was going to be in this position in my entire career."
The Valencia, Carabobo, Venezuela, native made his debut as Venezuela's manager. The Dominican Republic had won the previous four WBC meetings against the Venezualans. 
Juan Soto hit an RBI double to give the Dominican an early 1-0 lead in the first inning. Anthony Santander tied the score at 1 with a home run into the second deck.
David Peralta shines
David Peralta and Santander were huge for the Venezuela lineup. Santander was 2-for-4 with a triple, home run and two RBIs. Peralta was 2-for-3 with a walk, double and three RBIs.
Venezuela's pitching wasn't afraid of the Dominican Republic's powerful lineup. Martin Pérez, José Ruiz, Garcia, José Quijada, and José Alverado held the Dominican to only six hits and one earned run with 15 strikeouts.
After relieving Perez, Garcia was a huge problem for the Dominicans. The Bolivar, Venezuela, native never gave the Dominican Republic a chance to start a rally. He struck out seven batters in three scoreless innings. 
Garcia was prepared to face Puerto Rico the next game, but the Astros' analytics folks and López said he was a match for the Dominican Republic. 
"The Astros actually prepared him against the Dominican Republic, to (use) that reliever," López said. "Together, with Perez, he was able to dominate the powerful offense of the D.R."
Scary moment
The Astros prepared Lopez for everything except when Neris sent Altuve crashing to the ground with a powerful brushback pitch. Garcia was much nicer while retiring Peña when he faced him.
"It was exciting and crazy," Lopez said. "And then I was very, very scared when Neris threw those first two pitches almost over Altuve's head.
"But it was fun to watch those guys, you know, on the other side, and also this morning at the hotel too. It's been fun, and I hope we continue this tournament, this WBC having fun with each other. Both teams have a great team, and I think those two guys will do a good job too."
Get the Our Esquina Email Newsletter
By submitting your email, you are agreeing to receive additional communications and exclusive content from Our Esquina. You can unsubscribe at any time.