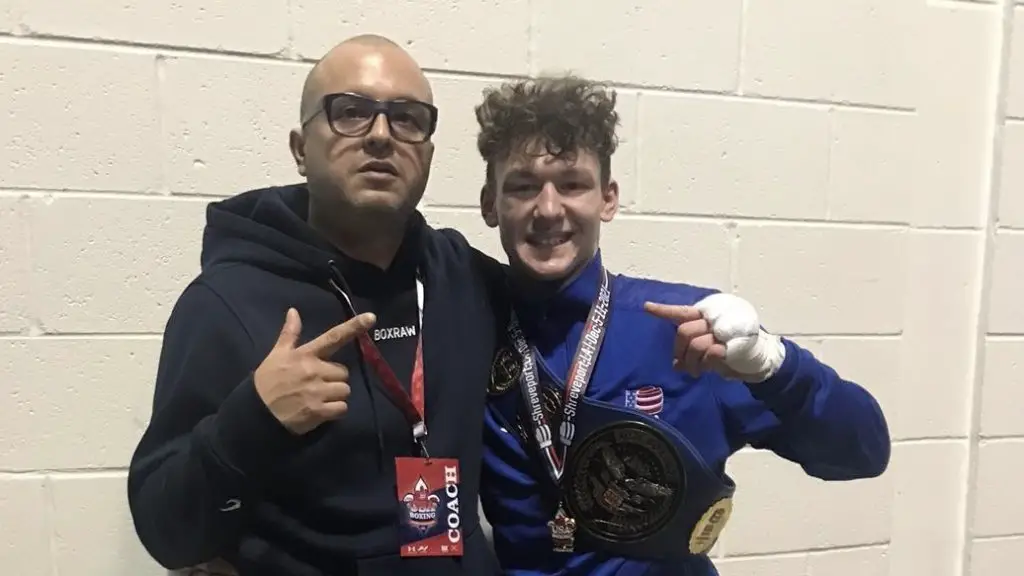 Angel Villarreal Jr. grows Milwaukee boxing
Milwaukee's United Community Center is a thriving boxing hub
Very few boxers in recent memory have emerged from Milwaukee. That's about to change if Angel Villarreal Sr. and Jr. have their way at the United Community Center.
Although there are a number of gyms in the area, Milwaukee's emerging boxing scene begins and ends at the UCC. The center is located in Milwaukee's diverse, heavily Latino Southside. It has served the community for over 50 years. 
Boxing is the most visible activity at UCC, which has a stated mission to help "Hispanics, families and individuals." 
The boxing gym is open in the evening from 4 to 8 with boys and girls as young as eight years old often using the gym alongside members of the Marquette University Club Boxing, nationally ranked amateurs, emerging professional boxers and mixed martial artists. 
Cradle of Milwaukee boxers
Several professional boxers began boxing at the UCC and have continued to train there. There are two Luises – 29-year old super lightweight Luis Angel Feliciano (15-0, 8 KOs ) and 32-year-old super welterweight Luis "Cuba" Arias (20-3-1, 9 KOs).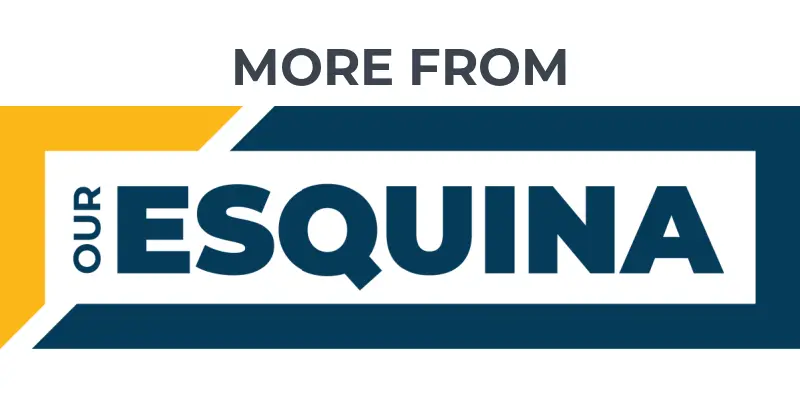 There's a younger group of fighters with fewer professional fights who appear to be the next group to emerge from the Southside stable. 
Daniel "Ice Man" Blancas (2-0, 1 KO) is a 21-year old super middleweight. Southpaw Javier Martinez (6-0, 2 KO's) and featherweight Javier Zamarron, 21, are recognized as top prospects.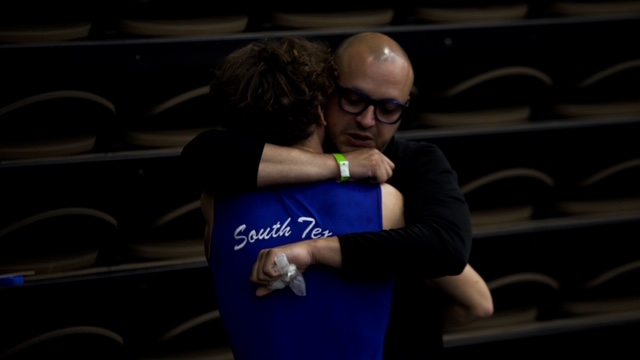 Martinez has already appeared on Top Rank cards on ESPN. He is slated to fight on a similar card in neighboring Minnesota at the end of July. Zamarron recently turned professional and is awaiting his first professional fight after a successful amateur career. 
Zamarron began training at 8 years old at UCC. He left the center at 11 to try other sports before returning. Soon after Zamarron returned, coach Israel "Shorty" Acosta promised to have him fighting in a month. Acosta also told him he didn't want him to leave anymore.
"From there I was unable to leave the gym," he said. "And then I fell back in love with it."  
More than boxing
It's not just the boxing or the competition alone that attracted Zamarron to the UCC. A sense of community was key too. He considers the center a home away from home with a familial environment.
The gym always provided him a place to get problems at home off his mind. Zamarron knew he could speak with his coach about issues at home and then go in the right direction.
Zamarron's coach, the 45-year Angel Villareal, Jr. is the assistant boxing coach at the UCC. He has been an employee at UCC since 2016. He's been with the UCC for much longer, considering that he trained there in the early 90s  when he competed as an amateur.  
Villarreal first began volunteering in 2011. He is a boxing lifer from a boxing family. His father Angel Sr. is a transplanted Nuyorican, also of Mexican descent. The elder Villarreal is a former Golden Glove champion who eventually became a fight official, judge and now USA Boxing official.  
Villarreal, Jr. fought just a handful of times before braces prevented him from competing further. 
"At the time they would even let you compete with braces and nobody had braces in my community in the early 90s," he said.
Angel Villarreal Jr. notices growth
Also the boxing scene wasn't as developed as it is now. There were not as many gyms in Wisconsin at the time. There weren't even any junior shows. Angel Villarreal Jr. had to go to South Dakota to fight. He even had to do a box-off in his gym against one of his teammates.
There are more accomplished fighters on a consistent basis at UCC these days. 
"You can be on television on Friday night and be back in the gym on Monday," Villarreal says. 
There's also an increased interest in the combat sports, including boxing, due to the success of the champion MMA fighters Anthony "Showtime" Pettis and his brother Sergio. 
While there are more fighters and opportunities for aspiring Milwaukee pugilists, there are still struggles with attracting fighters at a young age. USA Boxing doesn't allow children to start training before they are 8 years old. By that time, many of the otherwise interested athletes have turned to other combat sports and martial arts. 
"The other sports are taking them early, or you know karate, jujitsu or other martial arts take all the kids early," Angel Villarreal Sr. says.
Nurturing next generation
Zamarron understands his role as a young fighter other boxers see as an example.. 
"I started getting parents coming up to me and saying 'Thank you for showing my kids this' or  for helping them out," Zamarron said. "I'm in the gym, and I see kids watch me when I work out and when I win tournaments and stuff like that.
"They're watching me. I have kids ask me, 'How do I do this?' or 'How do I do that?' or 'How can I get better?' I'll try to be a good role model for the kids so they have someone to look up to because sometimes it's good to have another person in your life that's not like your family. I want to be able to be someone that a kid can talk to you or look up to and try to be a great role model for them."
These types of interactions are needed in a challenging urban setting. 
Milwaukee is a city that is disrespected by others who aren't aware of the Southside's vibrancy and grit.  
"I feel like we're in the middle of the country," Villarreal Jr. said. "We are always overlooked here, even the Milwaukee Bucks. I feel like Milwaukee boxers have a chip on their shoulder.  I feel like Milwaukee's time is coming. Our time is coming.
"I feel like we're up against a lot of things and we don't have a lot of opportunities. In the big cities, just cause you're from New York, if you're in New York, you get famous just for being in New York. Milwaukee stands behind us."
'Time is coming'
Villarreal, Jr. is committed to growing the sport in Milwaukee. In addition to his duties with the UCC, he's also the head coach of the recently formed Marquette University Boxing club. (He's a sterilization tech at Marquette's dental school.) 
Villlarreal Jr.'s short term aims are in training a number of amateur fighters to compete at the upcoming USA Boxing Summer Festival in Wichita, Kan. In the long term, he has lofty plans for the UCC's boxing gym, including adding strength and conditioning and, of course, increasing the number of young people who participate in the sport. 
Villarreal, Jr. is quick to point out that while the UCC serves mostly the Latino community, that no one is turned away. 
"Before we might've had a predominantly Spanish team," he said. "I feel like right now we have a mixture. I have some African-American boxers, of course Mexican and Puerto Ricans. But we've got some Dominicans and some white boxers as well as females. The UCC has always been open minded and embraces every community."
Get the Our Esquina Email Newsletter
By submitting your email, you are agreeing to receive additional communications and exclusive content from Our Esquina. You can unsubscribe at any time.