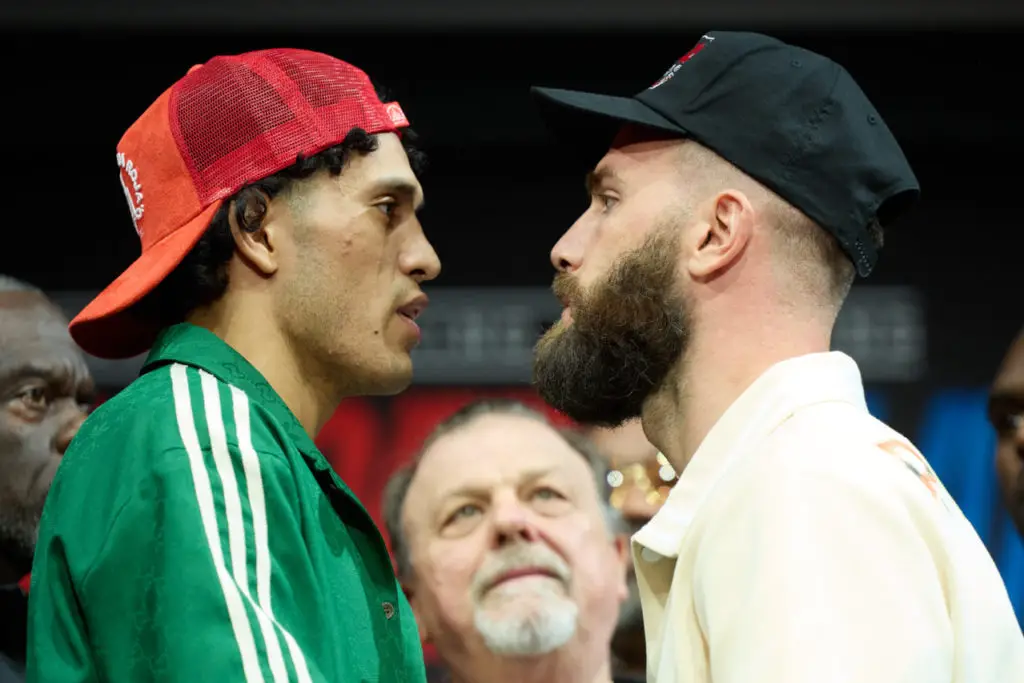 David Benavidez, Caleb Plant ooze disdain
Caleb Plant and David Benavidez vow to hurt each other Saturday in Vegas
The first press conference between David Benavidez and Caleb Plant was an exchange of insults and curse words. Thursday was nothing different.
The two middleweight boxers clearly don't like each other.
"I'm gonna break Caleb's jaw on Saturday night, by the sixth round," said Benavidez,  the interim WBC super middleweight champion. 
Benavidez, the so-called Mexican Monster, shows no regard for Plant. That much was evident as he continued to express his dislike to the former IBF super middleweight champion.
"I just told him I was going to break his jaw," Benavidez said. "You know how it goes between me and Caleb Plant. I really don't like that guy at all."
David Benavidez eager for more
Benavidez hasn't made an appearance in the ring since defeating David Lemieux 10 months ago for the interim WBC supermiddleweight title. Benavidez knocked down Lemieux in the third round via TKO in May 2022. 
That knockout wasn't enough for Benavidez. 
El Bandera Roja became extremely motivated and eager when he agreed to fight Plant. They'll finally meet Saturday at the Las Vegas MGM Grand Garden Arena.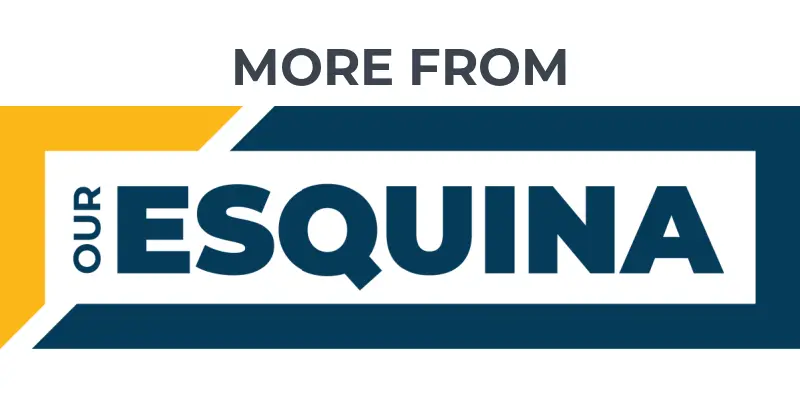 UCLA Jaquez family hopes to extend madness
Japan caps thrilling World Baseball Classic for all
Mexico earns its applause with historic WBC run
"Now that I've really prepared myself, I'm really dangerous and he should be worried," Benavidez said. "He definitely gave me the extra motivation because I really don't like this guy and I want to shut him up."
Plant, on the other hand, didn't need any type of motivation to start working hard.
Plant doesn't need extra motivation
The 30-year-old says he has been laser focused on his training since he was a kid. He drew contrasts with Benavidez, who has been undefeated in the ring but lost his title belt twice for off-the-ring issues. 
Benavidez was stripped of one title for testing positive for a banned drug. He lost another title for failing to make weight for a title fight.
"I don't need the right opponent in front of me to start working hard," Plant said. "I've been disciplined and I've walked the straight line. I've been doing it since I was a little kid."
Benavidez has hurt every boxer that steps into the ring and the record shows. The Phoenix native is 26-0 with 23 knockouts, however, he's going to have to be on his toes this Saturday.
The 6-foot-1 Plant bills himself as one of the best boxers in the world. He has a 22-1 record with 13 knockouts. His only loss was against one of the best boxers to come out of Mexico, Canelo Alvarez.
"I'm one of the best in the world at what I do," Plant said. "We've yet to see if he can perform at this level, but we're gonna find out on Saturday."
Plant has made his prediction on the bout and he's very confident in the ending.
"The fans are going to see me get my hand raised," Plant said. "That's what I'm guaranteeing."
Get the Our Esquina Email Newsletter
By submitting your email, you are agreeing to receive additional communications and exclusive content from Our Esquina. You can unsubscribe at any time.