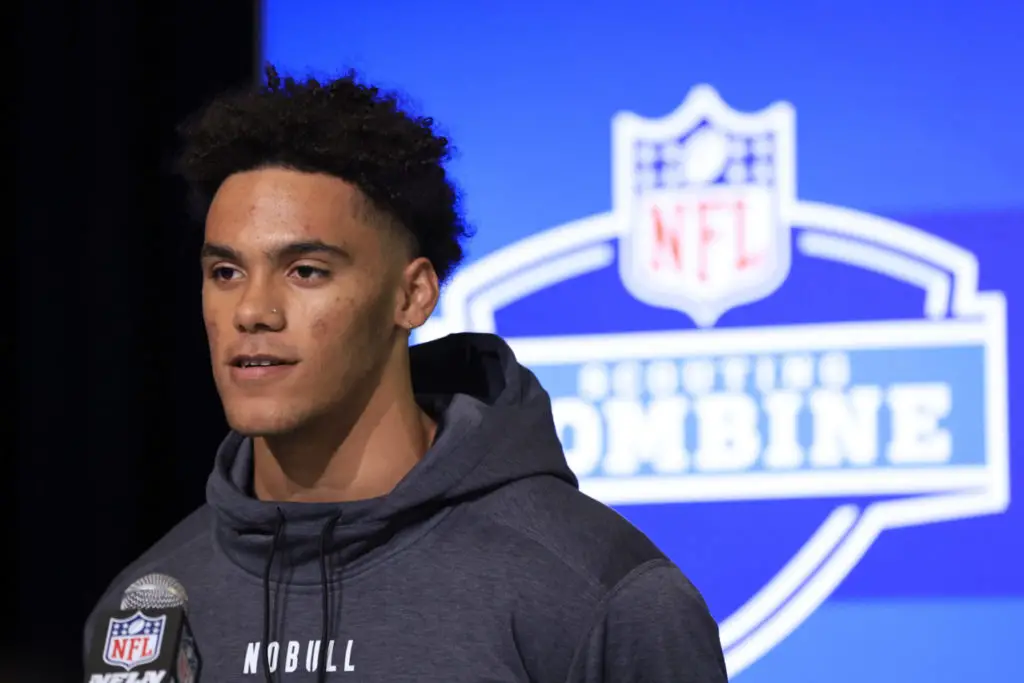 Christian Gonzalez leads Latino NFL draft prospects
TCU All-American Steve Avila could get call in the second round
Hector Gonzalez didn't know any English when he landed in Jacksonville, Texas, from Colombia as an 18-year-old in the early 1990s. He was a 6-foot-8 forward chasing his basketball dreams. Thirty years later, his son Christian Gonzalez is set to accomplish the most American of dreams, earning a call early in the National Football League draft.
Barring any unforeseen issues, Christian Gonzalez is likely to be one of the 10 first picks in the 2023 NFL draft. The former University of Oregon star features prominently in most NFL mock drafts.
Gonzalez, a 6-foot-2, 200-pounder from The Colony, Texas, is primed to be the first or second cornerback selected Thursday.
Christian Gonzalez eyes seventh or eighth pick
CBS Sports' Bryant McFadden predicts that Gonzalez will be picked seventh overall by the Las Vegas Raiders. McFadden's colleague Ryan Wilson predicts Gonzalez will be picked eighth by the Atlanta Falcons.
Christian is the son of Hector and Temple Gonzalez. His two older sisters – Melissa and Samantha – ran track in college at Texas and Miami, respectively.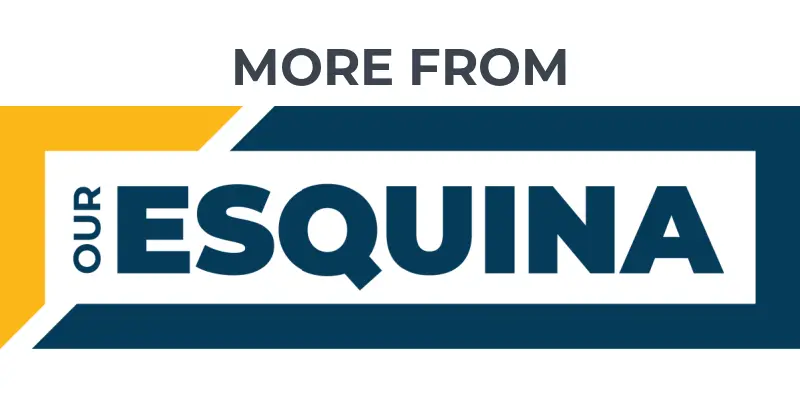 Gervonta Davis was too much for Ryan Garcia
Vladdy Jr. remains Yankees' daddy
Blue Jays ace Alek Manoah was meant to pitch
U.S., Mexico set joint Women's World Cup bid
Melissa also competed at the Tokyo Olympics two years ago. Christian will take center stage this week with his family.
"What motivates me to play is definitely my dad and my whole family," Christian told the NFL Network. "My dad is from Colombia. He moved here when he was 18 to play basketball and chase his dream. 
"For him to leave his family and come to a country and he didn't even speak English, to become a successful man and raise a great family, I owe back to him and my mom." 
Gonzalez and his siblings were all born in Texas. Hector Gonzalez played two seasons at UTEP after beginning his career at Jacksonville Junior College. 
He had a modest career, averaging 1.8 points and 2.6 rebounds per game over 59 games with the Miners. It's clear that Hector's athletic genes were passed down to his children. 
Other Latino NFL prospects to watch: 
TCU guard Esteban "Steve" Avila, a second-team All-American, might be the second Latino drafted. He was a key to the Horned Frogs' run to the National Championship game.
The 6-foot-4, 332-pound Avila may also be one of the most charismatic players in the country. 
Fresno State wide receiver Jalen Montero-Cropper should definitely hear his name called at some point during the draft. 
Get the Our Esquina Email Newsletter
By submitting your email, you are agreeing to receive additional communications and exclusive content from Our Esquina. You can unsubscribe at any time.