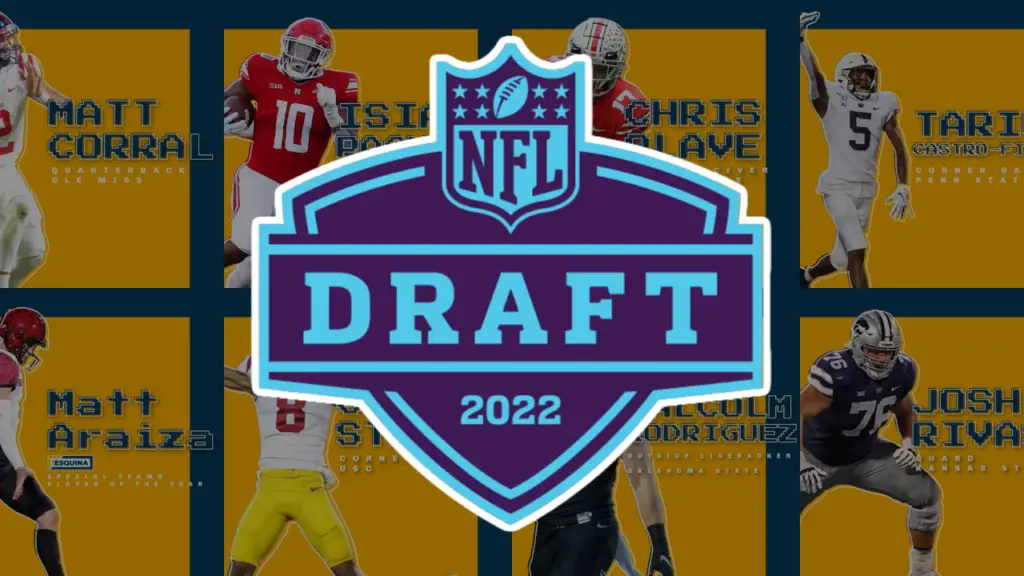 Chris Olave leads Latinos in 2022 NFL Draft
Saints pick Olave 11th overall in NFL Draft
Ohio State wide receiver Chris Olave, the Buckeyes' all-time leader in receiving touchdowns, became the first Latino selected in the 2022 NFL Draft. The New Orleans picked Olave with the 11th overall pick.
Olave, who was born along the Mexico-U.S. border in San Ysidro, Calif., was the only Latino picked in the first round of the draft Thursday night.
"New Orleans can't wait to get to work," Olave tweeted after the Saints picked him.
Olave was a productive player at Ohio State, finishing with 35 receiving touchdowns, including 13 in 2021. He could have added to that total, but he sat out the 2022 Rose Bowl. He also turned down a Senior Bowl invite. 
The 2021 All-American stands at just a shade over 6 feet. He ran a 4.39 40 at the combine, and vertical jumped 32 inches while broad jumping 10 feet 4 inches."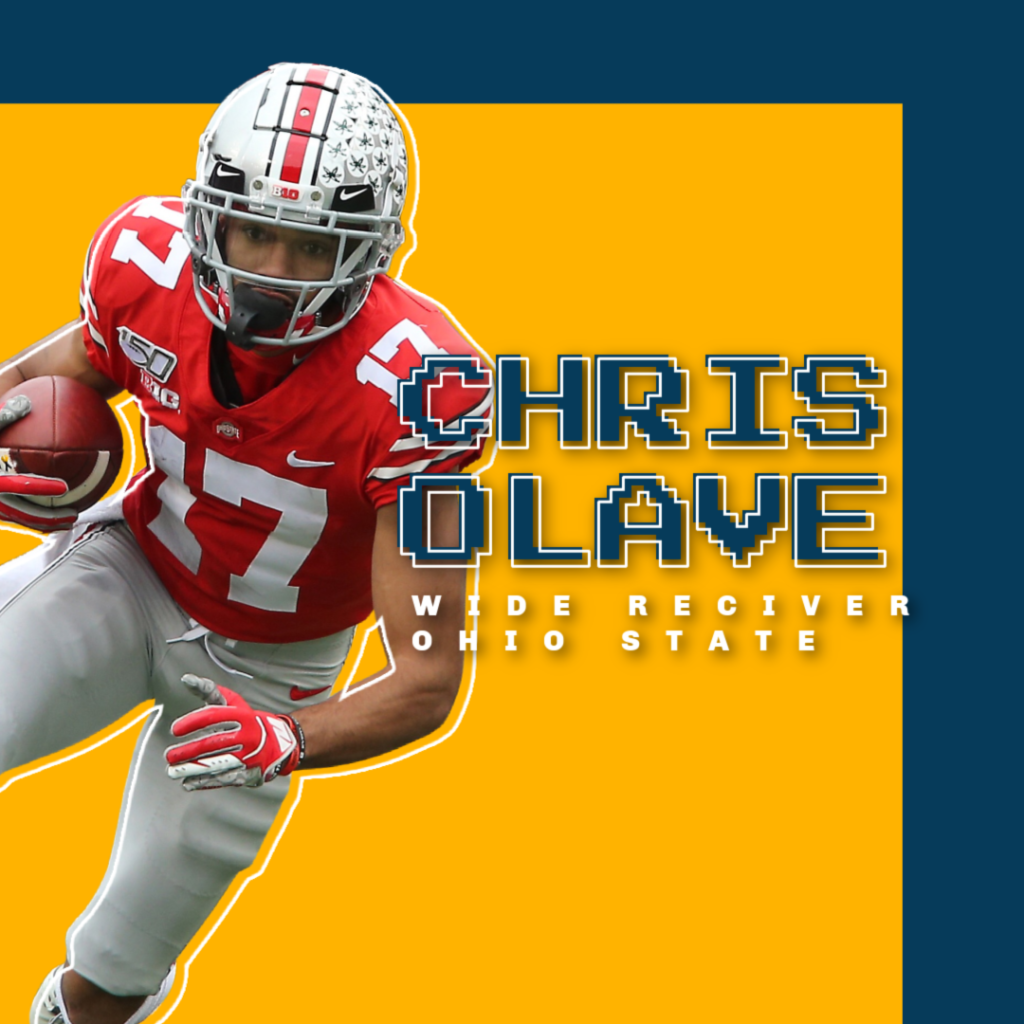 While Olave learned his fate rather early, other Latino NFL prospects could only watch as others were picked ahead of them.
Ole Miss quarterback Matt Corral was one of many who were kept waiting as the fate of the top NFL prospects started to be decided Thursday in the NFL Draft.
"Thank you @NFL for giving me the opportunity to even be here, truly a blessing," Corral wrote on Twitter. "Congratulations to everyone who got drafted tonight. You guys deserve every bit of it. Of course I'm disappointed (I) didn't hear my name called. Sometimes you just gotta let go and let God!"
Waiting to be called
Our Esquina prepared a list of Latinos expected to be selected in the NFL draft. From San Diego State's Matt Araiza to Rutgers' Isiah Pacheco, dreams will come true this weekend. Let's get to know some of these young men.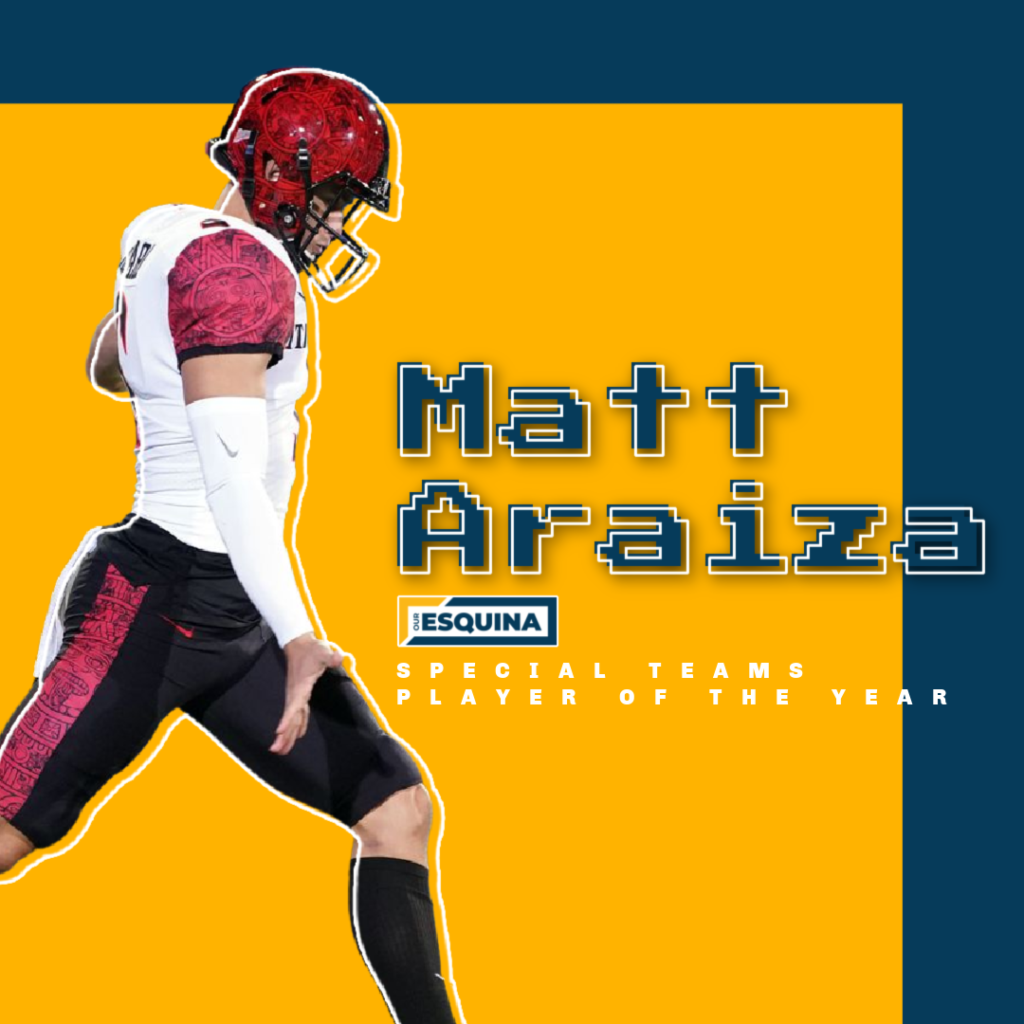 San Diego State standout Matt Araiza, OurEsquina's 2021 Special Teams Player of the Year, is likely to be one of the first specialists drafted.
Araiza punted and kicked for the Aztecs. He is expected to punt in the NFL and perhaps assume kickoff duties only, although can kick field goals in a pinch.  
There may be two punters selected in this year's draft. Penn State's Jordan Stout is also considered a draftable punting prospect. 
---
Tariq Castro-Fields, a Big Ten Honorable Mention from Penn State, ran a blazing 4.38 seconds in the 40-yard dash at the combine. This was expected for the speedy Castro-Fields, a prep track standout in the state of Maryland. 
Castro-Fields has significant experience, having played in 52 games, starting 30 of them. He's had limited production with 138 tackles, three interceptions, 25 pass breakups, and a forced fumble. 
At 23 years old, Castro-Fields is considered an older player by NFL Draft standards. As a result, we expect him to be a third-day draft selection.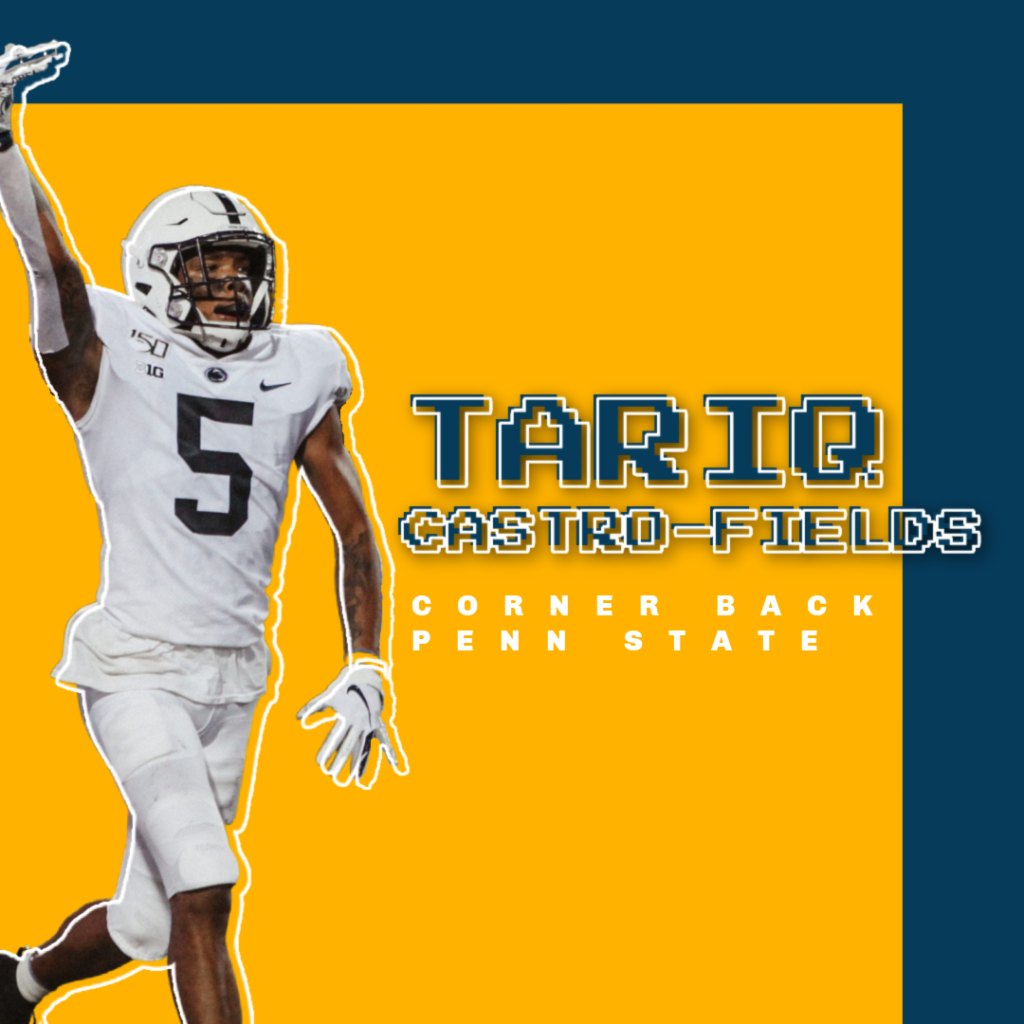 Latinos to look for in the NFL Draft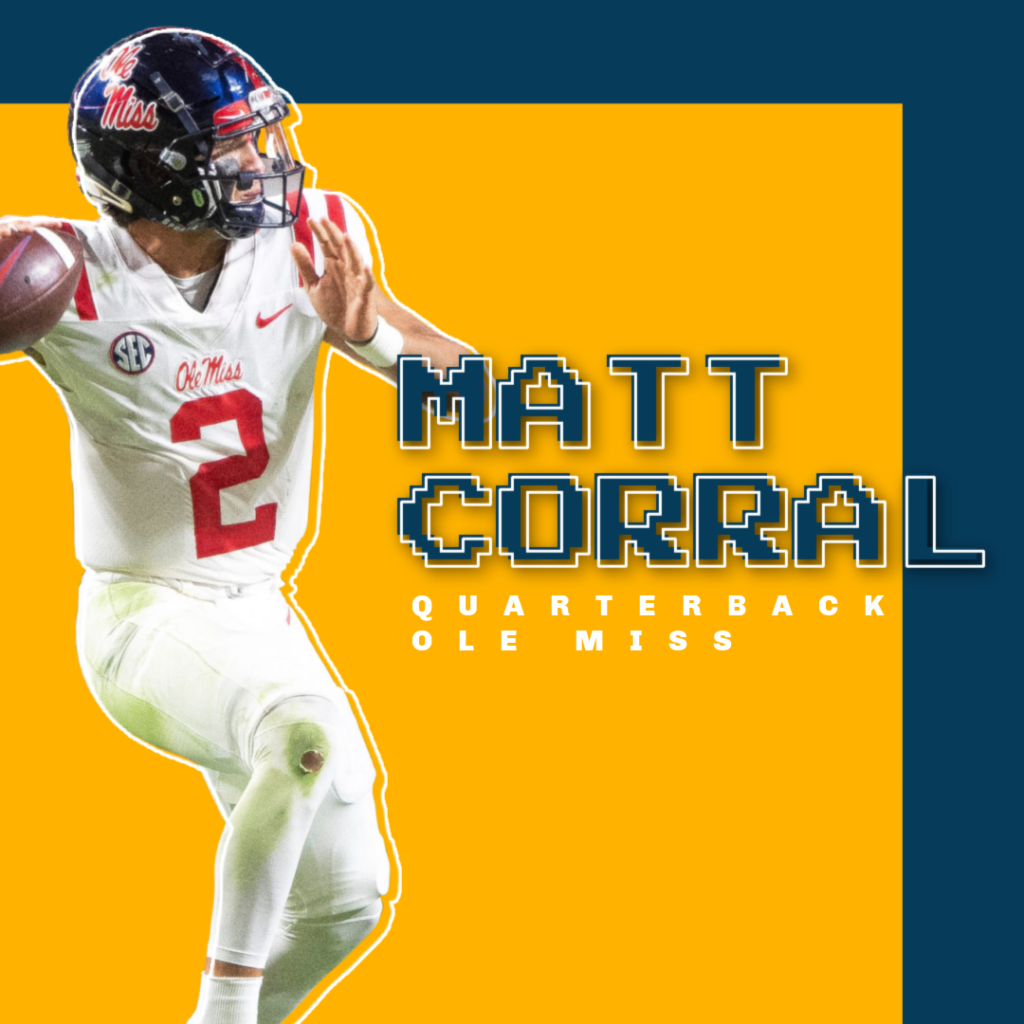 Matt Corral was a three-year starter at Ole Miss. The gunslinger from Southern California is a dual-threat quarterback. He threw more than 3,000 yards and rushed for more than 500 yards in both 2020 and 2021. 
He has excellent athletic ability, and that serves him well. Corral is able to escape the rush. This is a necessary trait because he is undersized for the quarterback position, coming in at 6-foot-1, 215 pounds. His size is a concern because of a penchant for ankle injuries, including a right ankle injury that kept him out of his final game and limited his availability for testing events during the combine and pro day. 
Corral should be one of the top 5 quarterbacks selected. We see him as a Day 2 selection. 
---
Rutgers and Kansas State Highlighted
---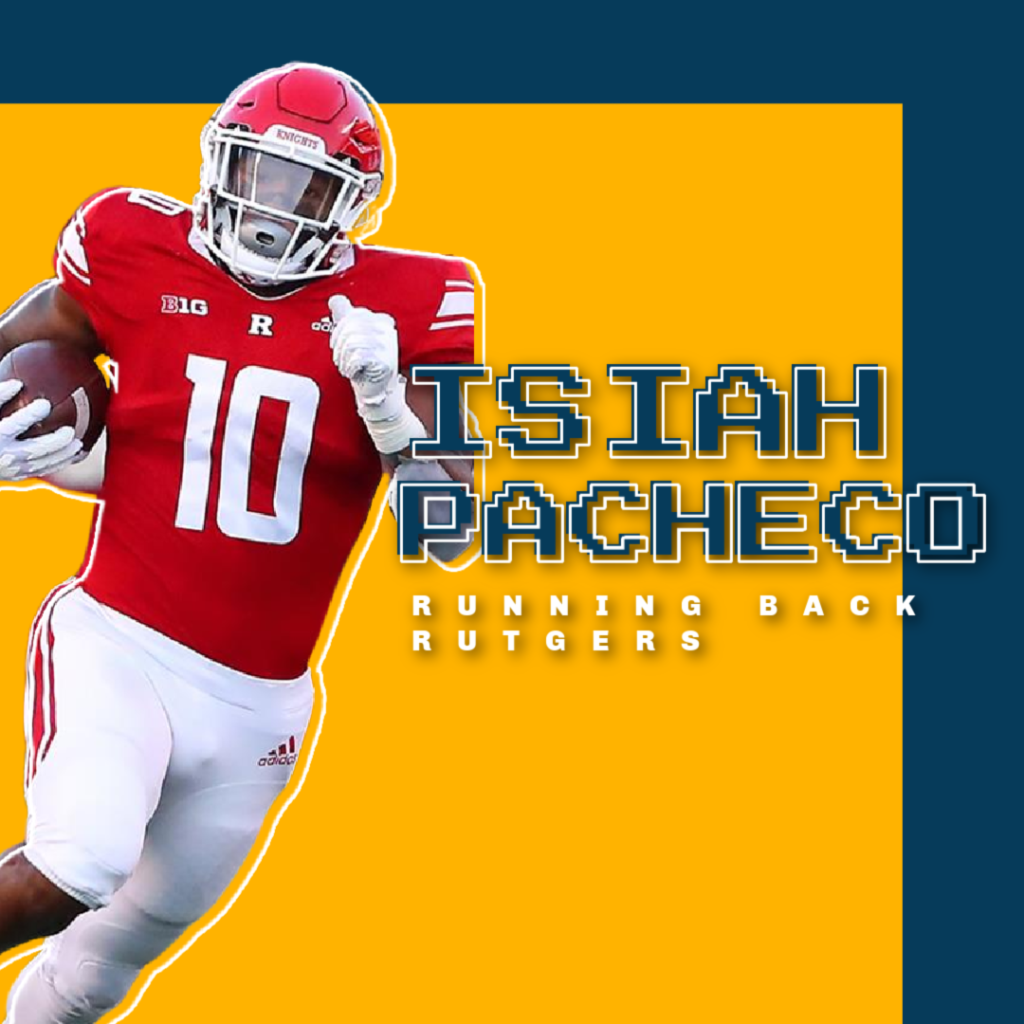 Isiah Pacheco was Rutgers' leading rusher in each of the last three seasons. He has an impressive build and likes the weight room, as evidenced by a 4.37 40-yard dash at the Combine and 27 reps of 225 pounds at Pro Day.  Pacheco has good hands and is a good pass protector. He can contribute on special teams as well. He returned kicks his freshman year. 
Pacheco's stats aren't overly impressive. He averaged only 3.9 yards per carry in 2021, but his commitment to the weight room, mental toughness, as well as versatility likely make him a late-round selection. 
Kansas State guard Josh Rivas measured in at over 6-foot-5, and weighed 330 pounds. 
Rivas was a four-year letter winner who started half of the 46 games that he played.
In 2019, Rivas was a Second Team All-Big 12 selection. However, his finest season was his senior season. He started all 13 games at left guard and did not allow a sack. He was Pro Football Focus's eighth-ranked guard. 
He's got the frame of a tackle, but he hasn't played that position since high school. 
Rivas is likely to go undrafted, but he will be a priority for a team that is looking to add a big body along the offensive line.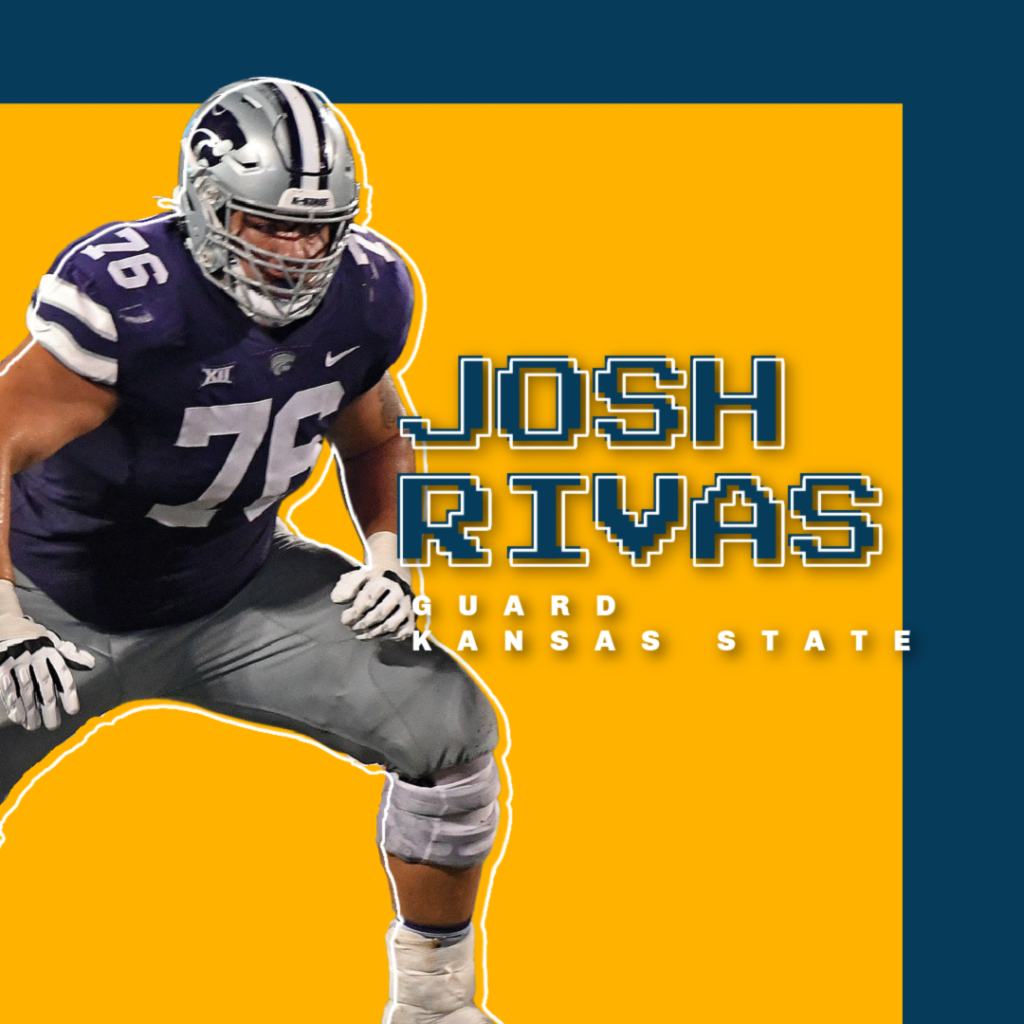 More Latinos in the NFL Draft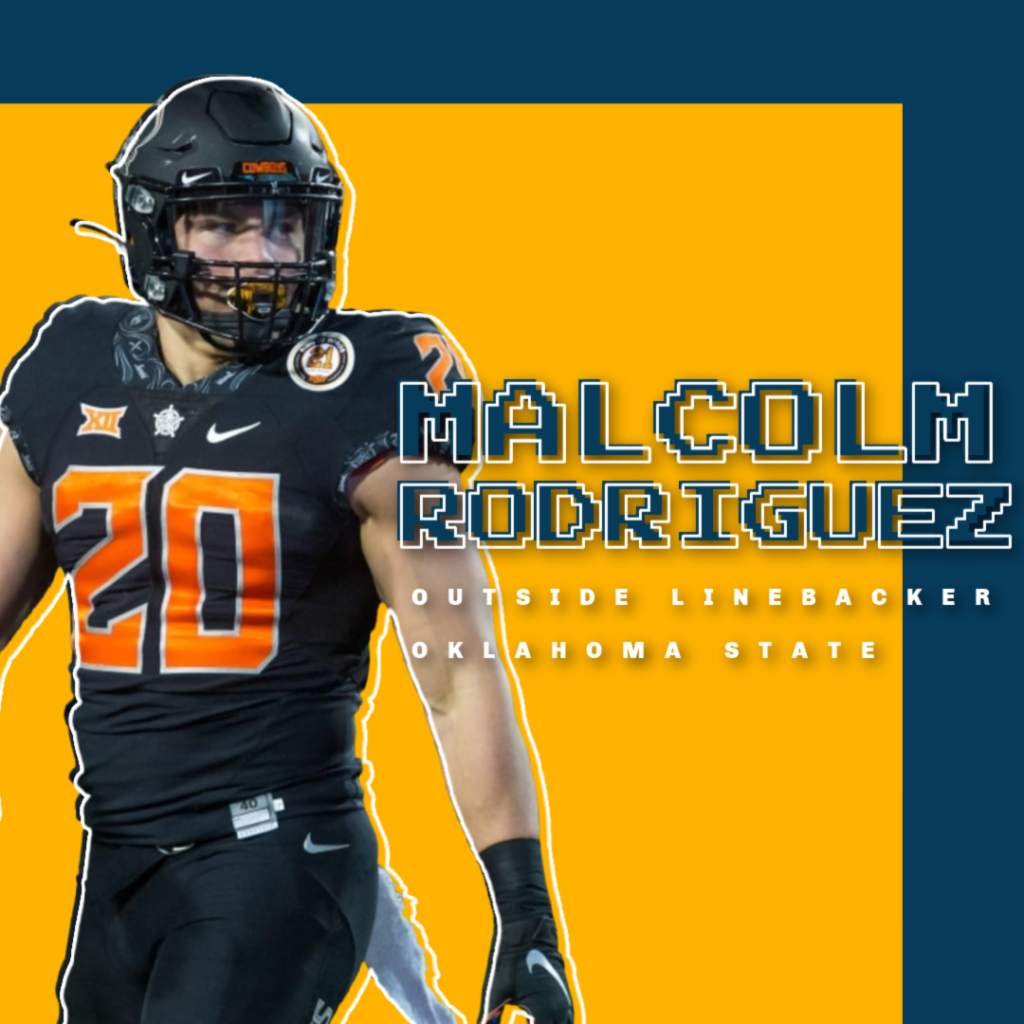 Malcolm Rodriguez led the Cowboys in tackles in his final three seasons in Stillwater, saving his best performance for 2021, when he earned All-American honors. 
Rodriguez, a converted safety, is on the smaller side, coming in at just under 6 feet. He has short arms to match. He's sturdy at 232 pounds and ran well (4.52) at the combine. He's a good athlete, having played quarterback and safety in high school. 
What Rodriguez lacks in size, he makes up for in competitiveness and football intelligence. We expect him to be a third-day selection. 
---
Chris Steele, a Los Angeles-area product, was a three-year starter at USC after transferring from the University of Florida. The three-year starter has excellent size, coming in at 6 feet and over 195 pounds, and athleticism, having run a 4.48 at the combine while notching a 37 ½ vertical jump and a 10 foot 6 broad jump. 
Despite the athleticism, Steele is still seen as a work in progress and could use an additional year improving his awareness when the ball is in the air. 
Steele was an early entrant to the draft, having left with one year of eligibility remaining. His play slipped in 2020, going from a Second All- Pac-12 selection to Honorable Mention in 2021. The 21-year-old Steele is expected to be a third-day selection.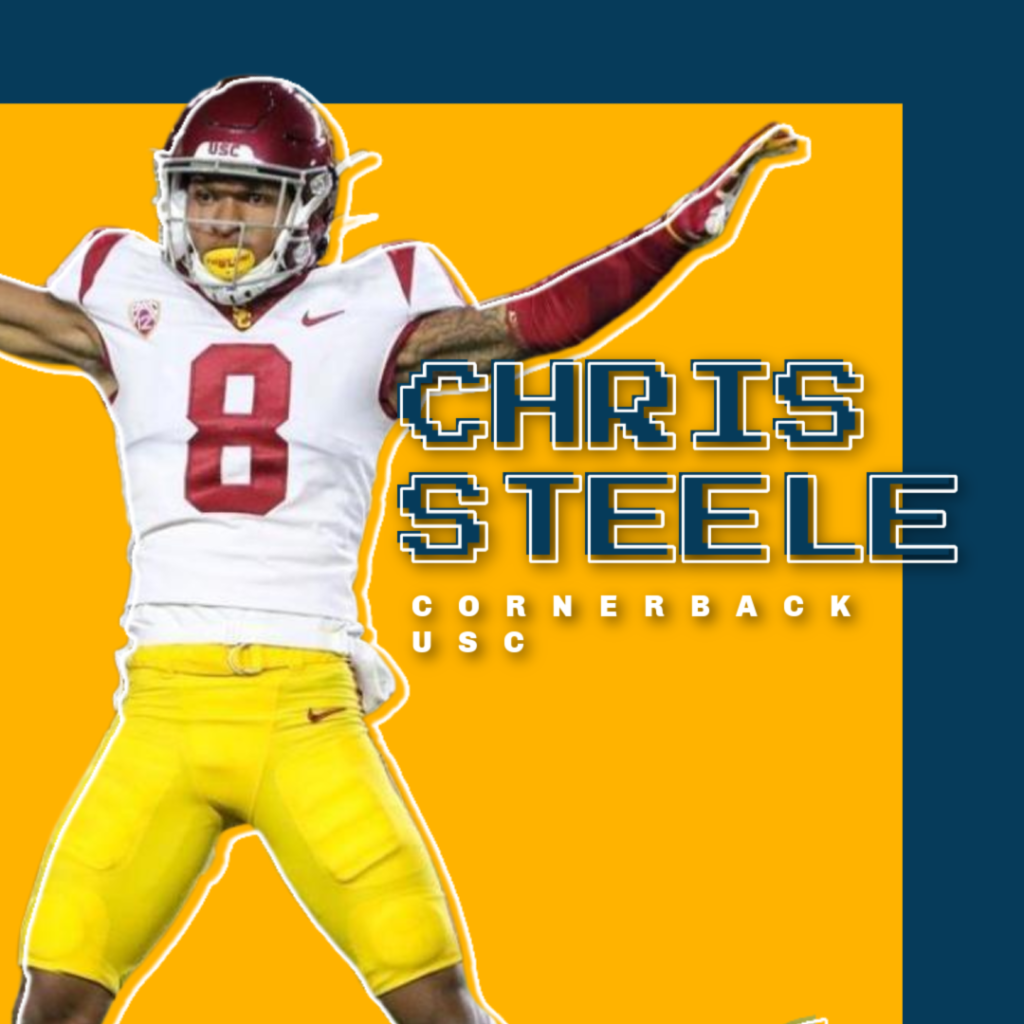 Get the Our Esquina Email Newsletter
By submitting your email, you are agreeing to receive additional communications and exclusive content from Our Esquina. You can unsubscribe at any time.