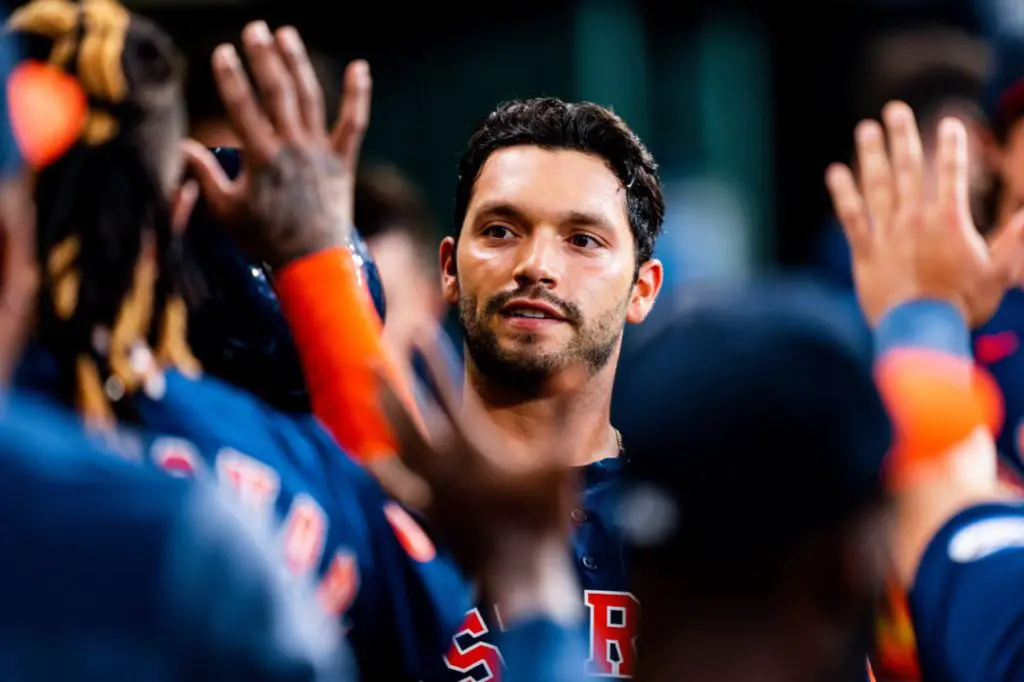 Astros: Cesar Salazar Jr. gives dad special present
Astros rookie makes first big league start on dad's birthday
HOUSTON – After almost a week in the Bayou City, Cesar Salazar Sr. and his wife Patricia were ready to go back to Mexico. Then, his son told him to stick around to celebrate his birthday at Minute Maid Park on Wednesday.
The elder Salazar and his wife and daughter had already seen Astros rookie catcher Cesar Salazar accomplish his childhood dream of playing in the majors three days earlier. So they were prepared to return home Tuesday with a memory of a lifetime.
Hermosillo, Mexico, would have to wait another two days, though. They changed their travel plans after learning that Dusty Baker planned to start Cesar Jr. in the series finale Wednesday afternoon against the Tigers.
Happy Cesar Salazar Sr.
"I have never seen my dad so happy in my life," Salazar Jr. said after making his first MLB start. "Today's his birthday, so this was a special day, and it was for him."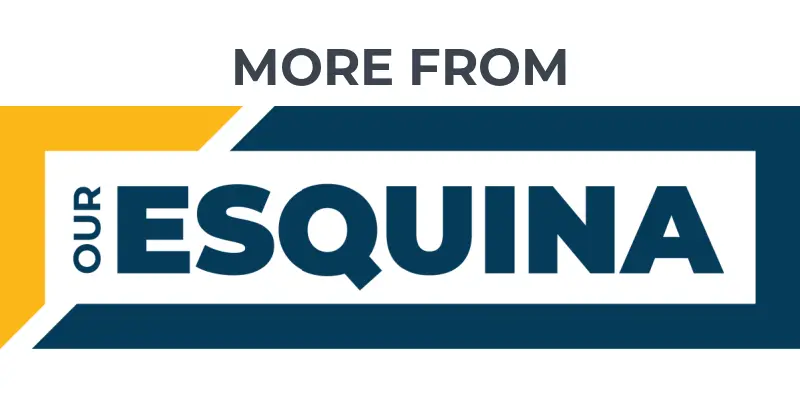 Astros tip Cowboy hat to legend Miguel Cabrera
NCAA run amplified San Diego State mission
Cantu: Yordan Alvarez is a talent worth admiring
Cesar Sr. celebrated his birthday by watching his son and righthander Cristian Javier help the Astros beat the Tigers 8-2 at Minute Maid Park.
"It felt very good working with (Cesar Salazar Jr.)," Javier said. "He did a great job communicating with me and keeping me animated throughout the game. It just gave me very good energy to feel I can get all the batters out."
Cesar Jr., 27, was raised in a soccer family in Hermosillo, Sonora, Mexico, about 154 miles away from the United State border crossing in Nogales, Ariz. Although soccer is king in Mexico, Sonora is one of Mexico's biggest baseball states.
The legendary Fernando Valenzuela was born in Sonora. Mel Almada, the first Mexican to play in the majors was born in Sonora too. Salazar actually became the 146th native of Mexico to appear in the majors when he drew a pinch-walk on Sunday against the White Sox.
There were no soccer teams around Salazar Jr.'s neighborhood when he was growing up. There was only a baseball team close to his house. Cesar Jr. was eight years old when his dad registered him for the local baseball team.
The journey to the major leagues was a roller coaster for Salazar Jr. although he described it as a "fun process."
From Sonora to Arizona to Houston
The former seventh round pick out of the University of Arizona spent the past four seasons in the Astros' farm system. Cesar Salazar Jr. was invited as a non-roster invitee for this year's spring training. He posted great numbers in his second straight year at West Palm Beach, Fla.
Salazar Jr. slashed .286/.407/.571 with three doubles, one home run, seven RBIs and a .978 OPS in the Grapefruit League. He also worked well with the pitching staff calling games and defensively, which is paramount for catchers.
"When they told me I made the Opening Day roster, it just made what I lived through, what I went through just so much better," he said. ""It made me appreciate the process so much."
Salazar Jr. helped Arizona reach the College World Series championship game in 2016. Unfortunately for the Wildcats, they lost in the championship game to Coastal Carolina.
Salazar now hopes to help the Astros win their second consecutive World Series and third in franchise history. He became the sixth native of Hermosillo to reach the majors. He followed Francisco Barrios, Elmer Dessens, Erubiel Durazo, Luis Garcia and Isaac Paredes.
Unlike most Mexicans and natives of Latin America who reach the major leagues, Salazar didn't sign as an international free agent as a teen. He went to high school in Tucson, Arizona, and then played at Arizona.
He made the Pac-12 All-Conference team as a sophomore and junior before being drafted by the Astros in 2018. 
"Dreams do come true," Salazar Jr. said. "There's more than one way to make it to the big leagues. I took a different route. 
"I took the education route and I took that seriously. It's something that me and my family always wanted to do, wanting to make sure I had my education beforehand."
Now Salazar is also a major leaguer, and he dedicated his first start to his father.
Get the Our Esquina Email Newsletter
By submitting your email, you are agreeing to receive additional communications and exclusive content from Our Esquina. You can unsubscribe at any time.