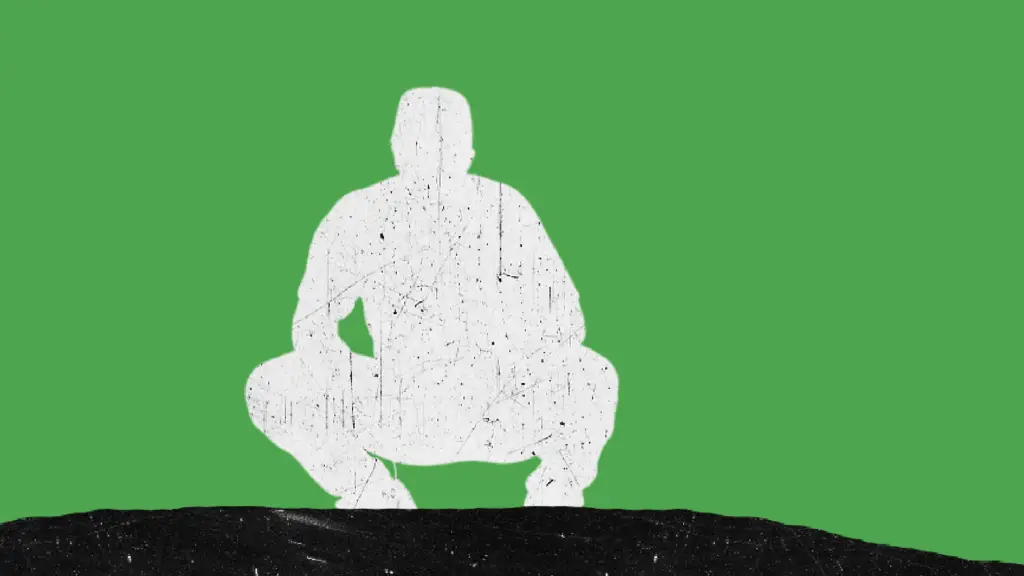 Mental health shouldn't be a taboo subject
It's time to end stigma of mental health
Sitting in his South Bronx studio apartment, my uncle Arcadio "Timbo" Rodriguez wrings his hands together. Spring's in the air, and he eagerly awaits baseball games on television.
These days, Timbo doesn't have much to look forward to. He battles severe mental illness and is disabled after suffering an injury working in a factory. It seems as though the world has written him off. 
In the past, people watched amusingly as he washed his hands with scorching hot water for minutes on end. You would hear chatter about how he always wore the same outfit, blue jeans, black shoes, a white shirt, and a jean jacket. He often repeated himself under his breath.
My parents opened their doors to any family members making their way from the Dominican Republic to New York, or as we usually called it "Nueba Yol." Timbo stayed with us the longest. He was more like a big brother to me. 
Mental health treatment is crucial
Timbo and I shared a bedroom when I was a child. We also shared a love for baseball and watched many games on TV, my uncle serving as a third commentator.
"Here comes a curveball," he would announce to me before whispering it back to himself repeatedly. "Curveball. Curveball. Curveball. …"
I often wonder what type of person my uncle would have been if his mental illness were treated like the leg injury he suffered. Would he live all by himself in a dark studio apartment?
It's a travesty many Latino families suffer through being unable to properly identify and treat issues of mental health. Issues with mental health are viewed as signs of weakness.
Many folks are shamed into silence, labeled as crazy and forgotten.
Suffering in silence
I often wonder what former Tampa Bay Rays bullpen catcher Jean Ramirez was thinking as he walked into the fields of Fort Worth and died by suicide. By all accounts, Ramirez presented as a happy young man.
"He was the last person I would think would ever do something like that, seeing how much he cared about what he did and how much he cared about people," Rays third base coach Rodney Linares said. "He always had a smile on his face."
Ramirez played baseball in college before being drafted in the 28th round of the 2016 MLB June Amateur Draft. He spent three seasons in the Rays' minor league system before becoming the big league team's bullpen catcher in 2019.
Ramirez served in that role for three seasons, making quite the impression on the team.
"He brought so much passion and energy each day to our clubhouse and bullpen," Rays manager Kevin Cash said after Ramirez's death. "His love for the Rays and baseball was evident to all who interacted with him. He had the biggest heart and most infectious smile."
Ramirez suffered in silence; smiling on the outside while terribly sad on the inside.
Unfortunately, this is how we have conditioned ourselves in the Latino community. Pair that with the machismo often found within sports organizations, and it's a recipe for disaster at times.
In this world, it's seemingly not acceptable to feel depressed or anxious. To feel this way is interpreted as a sign of weakness, a lack of intestinal fortitude.
We need to forcefully change that cultural mindset.
False dichotomy
Over the years, teams have come to understand that mental illness can impede a player's performance as much as a physical injury. With that in mind, every team provides a licensed mental health clinician on-site and available to all players.
"We look at players that perform well on the field … and assume everything is great off the field," Rays mental performance consultant Dr. Vincent Lodato said. "These are human beings, and major sports leagues are looking at mental wellness just like they look at your overall health.
"We give (players) the best nutrition, the best strength and conditioning coaches, the best medical care, the best tactical strategic planning for their game. Right? Well, your mental health and your mental wellbeing is no different."
The problem is how do you encourage players to approach these mental health clinicians when the stigma around mental wellness is still so negative?
We have to normalize it and make it acceptable to feel your feelings and seek help before things boil to the surface. That's especially the case when you're one bad start away from being sent back down to the minors or one strikeout away from being designated for assignment.
The constant stress and the constant appraisal in sports can be just as damaging as a career-ending injury.
"Mental health, physical health and performance health is a false dichotomy," Dr. Lodato reiterates.
There is no division between the three.
If you need help, call the National Suicide Prevention Hotline.
Get the Our Esquina Email Newsletter
By submitting your email, you are agreeing to receive additional communications and exclusive content from Our Esquina. You can unsubscribe at any time.