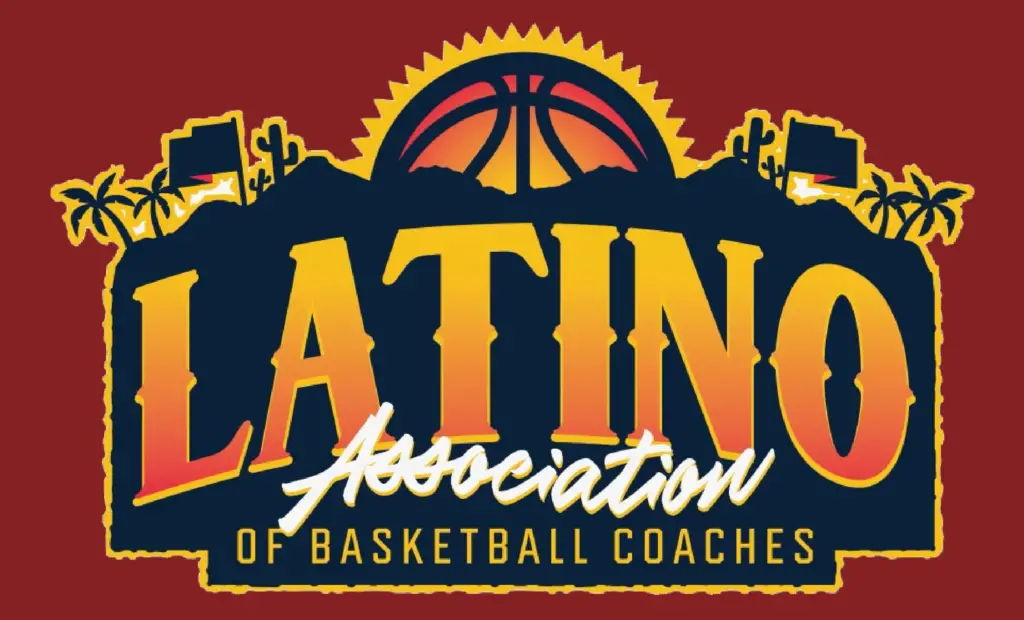 Latino basketball coaches nurture growing ranks
Latino Association of Basketball Coaches commits to helping nurture and develop Latino basketball coaches.
The NCAA tournament field of 68 teams is set and there's going to be a Latino presence both on the court and coaching on the sideline. 
Dominican Orlando Antigua is an assistant coach at the University of Kentucky. They are the no. 2 seed in the East Region.  
There are a number of Latino players in the tournament, including UCLA's Jaime Jaquez, who we featured last year. 
There were two Latino head coaches in the Division I ranks this season. Both are Cuban-Americans hailing from Miami. Unfortunately, the University of South Carolina fired Frank Martin on Monday. Arkansas State's Mike Bolado is now the only Latino head basketball coach in Division I.
There are more Latino assistant coaches. Jason Ludwig, a Santa Clara assistant, is the founder and President of the Latino Basketball Coaches Association. 
There are Latino coaches in the high school ranks who are making an impact, such as 28-year-old Lucas Ramirez, the head coach at Saguaro High School in Scottsdale.
Lucas Ramirez making an impact
Ramirez, of El Salvadoran descent on his paternal side, is the Co-Vice President of Marketing and Communication of the  Latino Basketball Coaches Association. He bolsters the group's online presence and is responsible for outreach. In addition to his involvement with the group and as a boys basketball coach, he also teaches three American government classes at Saguaro High School. 
Although Ramirez is young, he's a veteran of the coaching profession. Ramirez began his coaching career a little more than a decade ago as a college student at Scottsdale Community College and later at Arizona State. He coached at North Canyon High School and with the Arizona Rebels AAU program. 
After graduation, Ramirez worked at Phoenix College for head coach Matt Gordon for two seasons.
"I was really fortunate to work for Matt Gordon, and he built a really good program," he said. "I was lucky enough to be a fly on the wall and kind of dip my toe in at the college ranks."
Ramirez then went to work as an assistant at his alma mater, Horizon High School. After working at that Arizona powerhouse led by legendary head coach Jerry Conner, Ramirez took over the head coaching position at Saguaro in March 2020. 
Ramirez is one of the few El Salvadoran coaches in basketball. He is quick to point out that the dean of the El Salvadoran coaches is Ivan Barahona, former national team head coach and long-time Southern California high school coach. 
Creating a network of Latino coaches
An El Salvadoran player who attained a level of success on the court is Ronnie Aguilar, a Los Angeleno who lettered at Colorado State (2006–2008) and later Cal State Dominguez Hills (2009–2011). He later played professionally in leagues all over the world, including the NBDL, the predecessor to the G-League and the NBA. Aguilar also played on El Salvador's national team. His father is El Salvadorean, and his mother hails from Honduras. 
The absence of El Salvadoran coaches specifically and Latino coaches in general has not dissuaded Ramirez from considering more opportunities in coaching.
"At some point you know I'm like most guys and would probably say I'm open to the opportunities as they come," he said. "But, you know, if you do your job the right way where you're at, people are going to recognize you. 
"My involvement with the Latino Basketball Coaches Association has allowed me to help create networks with fellow Latino coaches. There's a bunch now throughout all the college levels, so it's really cool to see the growth for young Latino coaches."
The Latinos Basketball Coaches Association
The growth of the number of Latino coaches also reflects the growth of the Latino Basketball Coaches Association. While the group is still in its nascent stages, there's been major progress made in getting prominent coaches and athletic directors involved with the group. Latino Division I basketball coaches and West Coast Conference commissioner Gloria Nevarez have addressed the group. 
This year marks the return of the group's Final Four luncheon, a significant opportunity for Latino coaches across all levels to meet and network. This year's luncheon will be held in New Orleans and is expected to feature prominent speakers that will share knowledge with the Latino coaches. 
It's an excellent opportunity in a sports world where there are not many Latinos in leadership positions, 
"Just having that sense of community is awesome, especially in the world of basketball. 
"And I think all Latinos might feel this way, both in football and basketball, and you do kind of feel like you are an outsider looking in."
The group embarked on a more aggressive growth trajectory as Ramirez points out.
"The group came together during the thick of the pandemic where nothing else was going on and we said, 'Let's find a way to grow the organization,'" he said. "We want to have more networking opportunities, workshops, and guest speakers to help Latino coaches."
If you are interested in knowing more about the group or want to get involved, please visit their site at: https://latinobasketball.org/create-your-website-with-blocks/membership/ . 
Get the Our Esquina Email Newsletter
By submitting your email, you are agreeing to receive additional communications and exclusive content from Our Esquina. You can unsubscribe at any time.