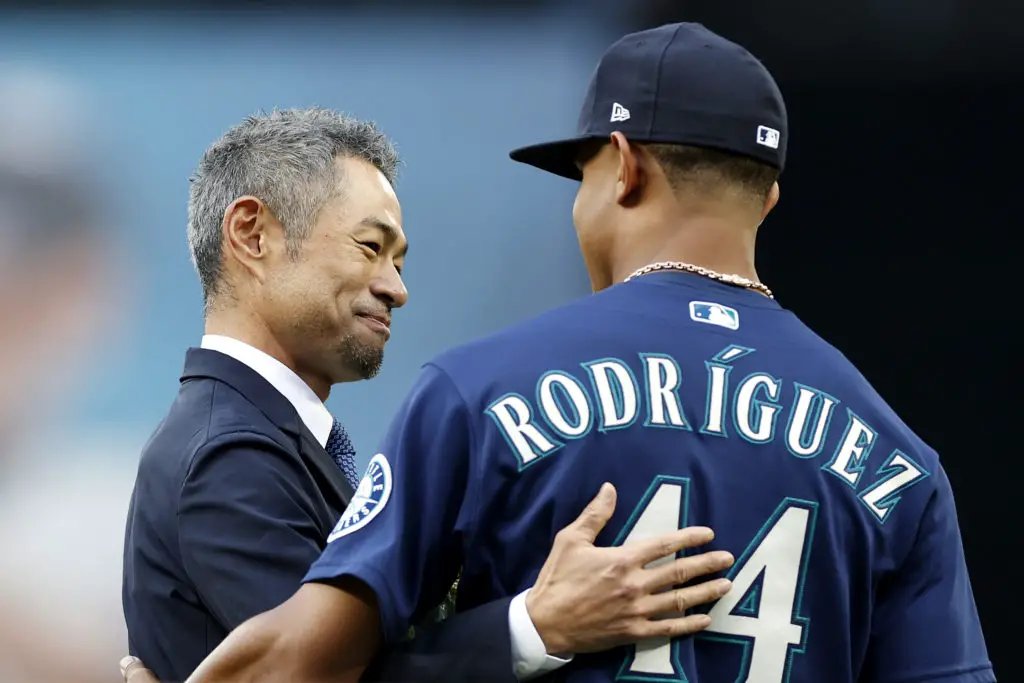 Julio Rodriguez renews hope for Seattle Mariners
Julio Rodriguez signals a new era for Seattle Mariners.
Over the last decade, the Seattle Mariners have had a shortage of talent. That is until the 21-year-old All-Star Julio Rodriguez entered the picture.
This weekend, the Mariners honored Ichiro Suzuki by inducting him into the team's Hall of Fame. It served as a reminder of the greats who have played for the Mariners. Players like Ken Griffey Jr., Randy Johnson, and Alex Rodríguez all got their starts in the Emerald City.
Yet, since Ichiro, Seattle seemed to have lost its way.
This season, the Mariners have signaled a change in direction that has been a long time coming. For the first time in more than two decades, the team has a serious shot at making the postseason, and they have finally secured a legitimate superstar in J-Rod.
On Friday, Rodriguez agreed to a long-term extension worth 12 years and $210 million ($17.5 million AAV). The deal could be worth up to as much as $469 million over 17 years if the Loma de Cabrera, Dominican Republic, native earns two MVP awards by 2028 or finishes among the top five in voting four times.
Drawing Elite Comparisons
At times, spectators have to be reminded that Julio Rodriguez is only a rookie. Through just 110 career games, he has already drawn elite comparisons.
Here's a list of accomplishments Rodriguez has already met this season.
We begin with this weekend's honoree, Ichiro Suzuki. Julio Rodriguez is the first Mariners player to reach at least 200 total bases in his first 110 games since Suzuki in 2001.
On Aug. 24, J-Rod became the second fastest player to have 20 home run and 20 stolen bases in the same season. It took him 107 games to make the mark.
In joining the 20/20 club, he became the first Mariners player since Mike Cameron in 2002 and the 12th MLB rookie ever to do so.
He joins Ichiro Suzuki and Ken Griffey Jr. as the only players with 100 or more hits, 60 or more RBIs, and 15 or more stolen bases in their rookie season.
The future looks bright for the Rainy City with the Mariners already in the playoff picture. They have a 1 1/2 game lead for the third American League Wild Card, and their de facto captain Rodriguez is leading his team with a 4.4 bWAR.
Get the Our Esquina Email Newsletter
By submitting your email, you are agreeing to receive additional communications and exclusive content from Our Esquina. You can unsubscribe at any time.