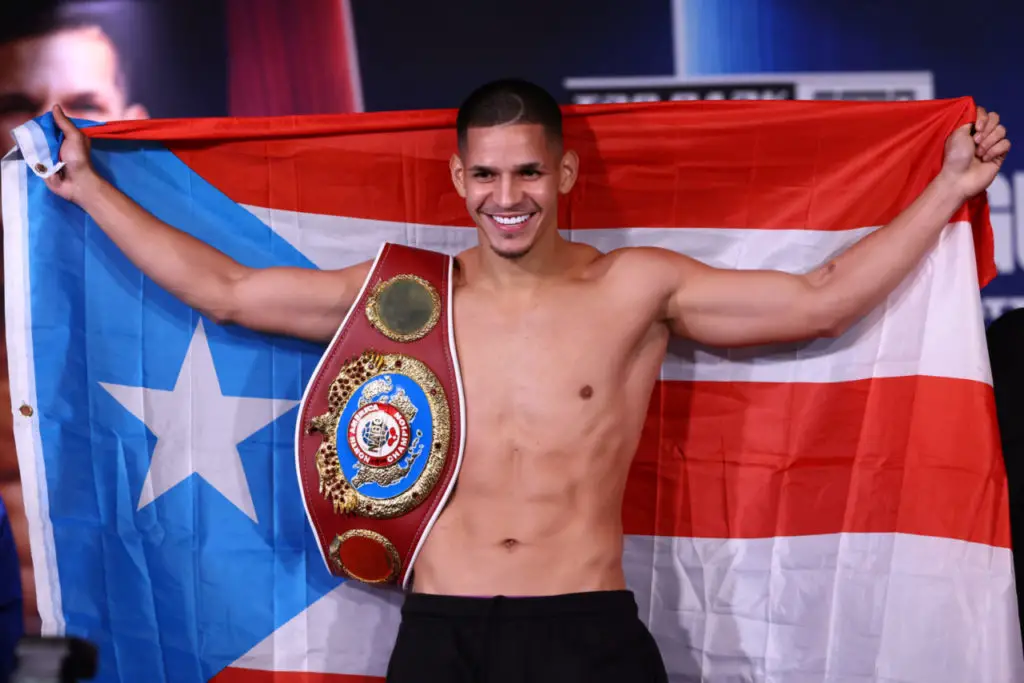 Edgar Berlanga answers Puerto Rican Day call
Edgar Berlanga ready to show Puerto Rican power, pride
As Puerto Ricans overtake Fifth Ave. for the first Puerto Rican Day Parade since the start of the COVID-19 pandemic, New York native Edgar Berlanga is ready. The young boxer has become the center of attention for his people and their two years of pent energy and pride.
With the mounting pressure to please Puerto Ricans, Berlanga is set to fight Colombian Alexis Angulo at Madison Square Garden's Hulu Theater for the NABO super middleweight title.
He heads into the Top Rank bout on ESPN eager to impress his fans and those within boxing who have recently doubted his legitimacy as one of the sport's top contenders.
Edgar Berlanga back home
Berlanga was born within the Nuyorican community in Brooklyn. He sits at 19-0, but he has seemingly struggled to impress many in his last three bouts, mainly due to his inability to rediscover the power that earned a streak of 16 victories by knockout. 
In his last two fights against Marcelo Esteban Coseres and Steven Rolls, Berlanga has been pushed into uncharted territories for the first time in his professional career: going the distance.
Although coming out of those fights victorious by way of unanimous decision, the underwhelming nature of his performance piqued the interest of doubters around the sport, especially for a fighter nicknamed "The Chosen One."
After starting his career with 16 straight first-round wins, it is easy to disappoint when the quick results do not come through.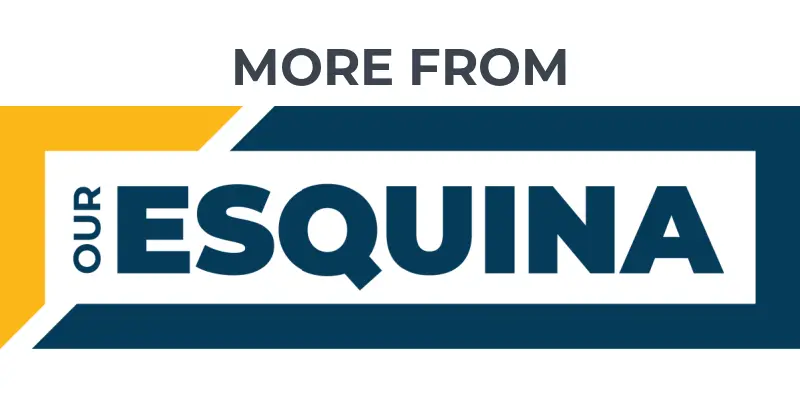 Ron Rivera does right thing fining Del Rio
Manny's Guide to MLB All-Star Ballot
Curiel: Mexican national team set to fail at World Cup
But ahead of his headlining bout, the 25-year-old said it's all a part of the process.
"I'm a young fighter who had 16 straight first-round knockouts, so I wasn't able to gain that experience I needed [of getting into the late rounds]," said Berlanga, who last fought on March 19. "These last three fights, I got the experience I needed. I need to get that feeling of what it was like to get into the [late rounds]."
Angulo eager to spoil parade
Angulo hopes to deny Berlanga a win on such an important weekend for Puerto Ricans in New York. 
Angulo, 38, is 27-2. He has crafted himself into a dangerous veteran to face. His only two losses have come at the hands of David Benavidez and Gilberto Ramirez. Those two fighters are considered some of the best in their weight class.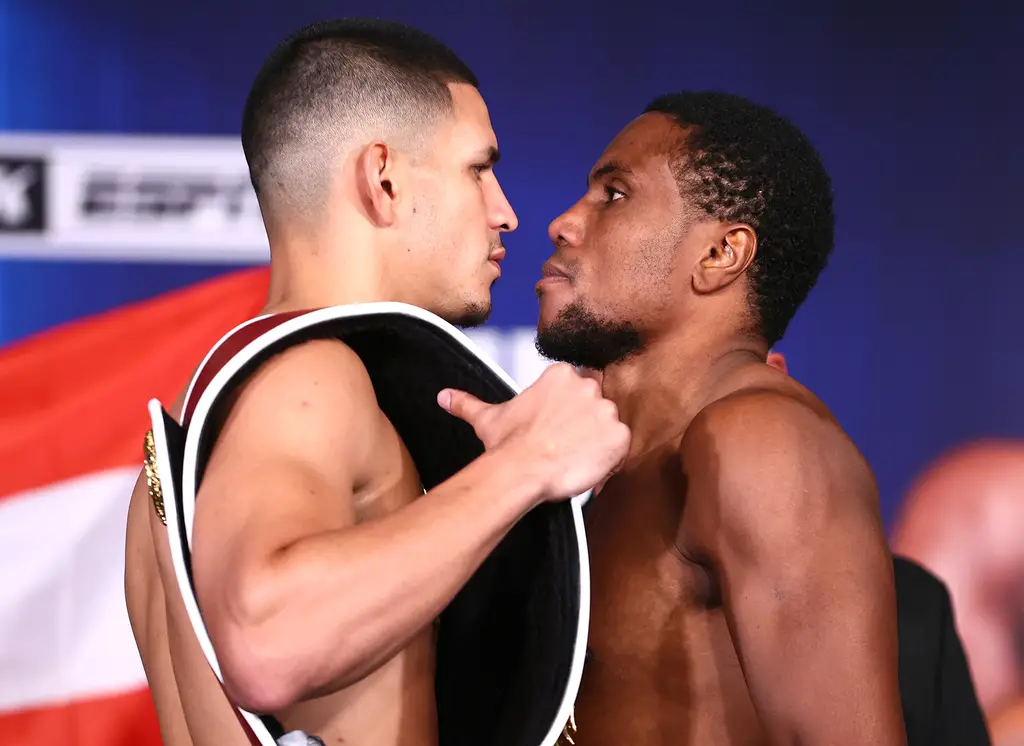 "Those two losses were major learning moments for me," Angulo said. "Now it's just time to see what results come of those for this upcoming fight."
At Friday's weigh-in, the Colombian stepped onto the New York State Athletic Commission's scale at 169.6 pounds for his 10-round fight against Berlanga, 1.6 pounds above his contracted limit of 168.
The NYSAC gave Angulo its customary two hours to come back to its scale on weight. Their fight is expected to move forward if Angulo doesn't get all the way down to 168 pounds, but he'll have to pay a financial penalty to Berlanga and the NYSAC.
Berlanga officially weighed in at 167.6 pounds.
With what is set to be a busy weekend in the Big Apple, Berlanga is confident he'll put on a show for those watching and celebrating their Puerto Rican pride.
"I'm feeling great," said Berlanga. "It's Puerto Rican Day Parade weekend. I've been dreaming about this night since I was a kid"
"I feel like I've spoken it into existence, and now we're here."
Get the Our Esquina Email Newsletter
By submitting your email, you are agreeing to receive additional communications and exclusive content from Our Esquina. You can unsubscribe at any time.