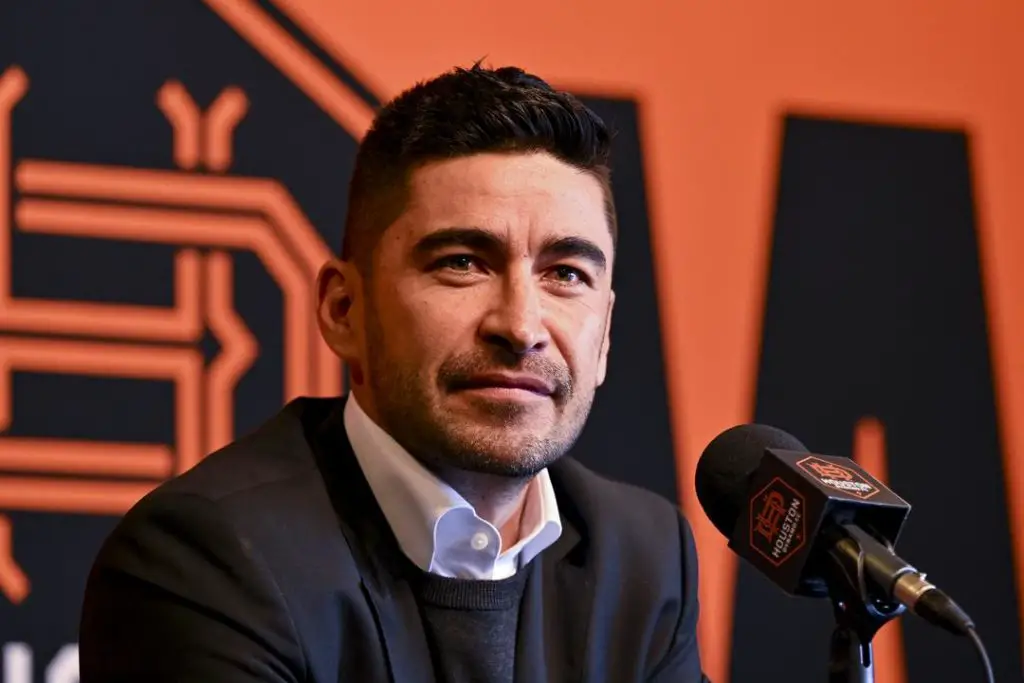 Dynamo coach Paulo Nagamura on 'rescue' mission
Nagamura hopes to bring back Dynamo's tough, winning culture
Paulo Nagamura was among the raucous crowd at BBVA Compass Stadium for one of the Dynamo's last major playoff victories on the way to their last MLS Cup appearance in 2012. He vividly remembers the toughness Dominic Kinnear's club showed in that 2-0 victory over his Sporting Kansas City teammates on Nov. 4, 2012.
He was injured and unable to play in the first leg of that conference semifinal match. A year later, he was in the midfield as Kansas City finally overcame the Dynamo to win the Eastern Conference title and reach the MLS Cup. 
The clubs have gone in opposite directions since Nagamura helped Sporting win the 2013 Eastern Conference final. Sporting Kansas City soared under coach Peter Vermes. The Dynamo spiraled downward once Kinnear left after the 2014 season.
Now it's Nagamura's job to recreate that formula. 
"Massive, massive, I think that's the goal," Nagamura said Tuesday after he was introduced as the Dynamo's new coach. "The goal is to build a better team, a team that is going to go, again, earn the trust and the belief of the fans back and make this place a fun place to watch a soccer match."
To accomplish that goal, Houston Dynamo FC must get back to the franchise's old winning ways. 
From 2006 through 2012, the Dynamo reached four MLS Cup finals and won a pair of titles. They bullied opponents with a smothering, biting defense, exceptional set pieces and a dynamic attack led by club icon Brian Ching. 
That dominance faded since coach Kinnear left and Ching retired. Thus, the "rescue" mission.
Paulo Nagamura is eager to 'rescue' old Dynamo style
"I believe we have to change the culture and to rescue that identity that Houston had seven or eight years ago," Nagamura said. "We need to implement the culture, and that is a process. That's not an overnight project. We need to rescue that.
"And once we settle that and have a good culture in the club.  I'm sure that we are going to add pieces. When you have reinforcements and new signings that will make the team a very competitive team."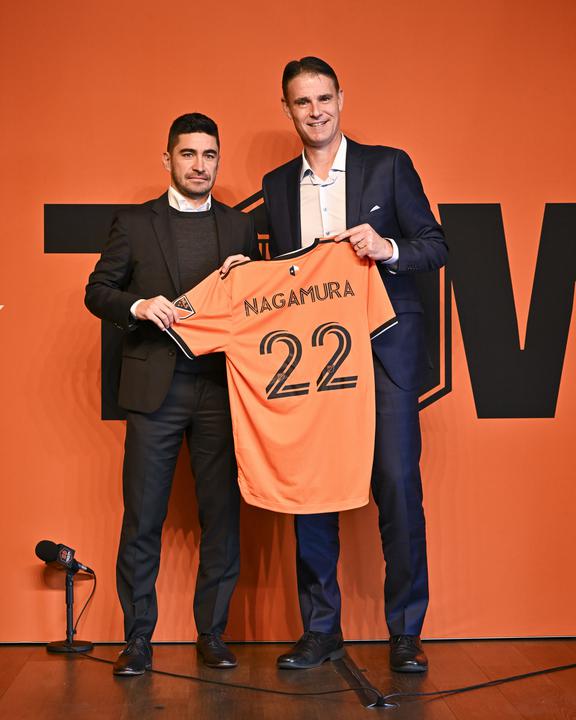 Nagamura is a native of São Paulo, Brazil. He is trilingual with command of his native Portuguese, English and Spanish, which he learned in Los Angeles early in his career with Chivas USA.
When he says "rescue," he essentially uses that word to mean reestablish. Much has changed since the Dynamo crushed Sporting Kansas City in the first leg of that 2012 conference semifinal game at BBVA Compass Stadium, which is now called PNC Stadium.
Kinnear is gone. The Dynamo have also rebranded to Dynamo FC. Nagamura is the Dynamo's fourth full-time coach and sixth overall since Kinnear left to take over the San Jose Earthquakes.
Sixth coach since Kinnear left
He follows Owen Coyle, who didn't last 18 months, interim coach Wade Barrett, Wilmer Cabrera, interim coach Davy Arnaud and Tab Ramos.
No coach has lasted three full seasons since Kinnear left. Ramos lasted only two seasons before Ted Segal's new ownership and general manager Pat Onstad let him go to create the opening Nagamura filled.
Onstad knows about the Dynamo's winning culture. He was the starting goalkeeper and MLS Cup hero for the team's first two titles in Houston. 
He was one of Segal's first major hires after buying the team. Nagamura is Onstad's first major hire. Onstad set out to hire a coach with a history of playing younger players. He also wanted a coach who had familiarity with MLS.
Nagamura fit that profile after working with the highly respected Vermes. He was an assistant coach at Sporting Kansas City 2 for a year before serving as Sporting Kansas City 2's head coach for four seasons.
Vermes is atop Sporting Kansas City's soccer pyramid, so Nagamura essentially reported to him.
MLS knowledge crucial
"The gentleman beside me has played 12 years in the league, has been a coach and in a coaching environment for five years," Ostand said of Nagamura. "He's a guy that's very familiar. And I think what is important as well is that he's a winner.
"He's won two MLS Cups, three U.S. Open Cups. He has continuously been on teams that have been fighting for championships, and that's the type of person we wanted to hire."
Onstad also wanted a coach who was "an excellent communicator." Nagamura's ability to speak Spanish and English was crucial.
Nagamura is still looking for a home in Houston, but he's already here to stay as he prepares for the start of preseason in two weeks. 
The rescue mission has started, and Nagamura knows from experience what was once here in Houston.
"SKC and Houston were big rivals at the time," Nagamura said of the 2012 and 2013 playoff games. "I think (they're still rivals) right now. I always go back to, it was always war and battle to play against Houston. That's what we want to get back to. We want other teams to feel coming in here is going to be really, really difficult. 
"Here and playing away is going to be really difficult to play against the Houston Dynamo."
Get the Our Esquina Email Newsletter
By submitting your email, you are agreeing to receive additional communications and exclusive content from Our Esquina. You can unsubscribe at any time.