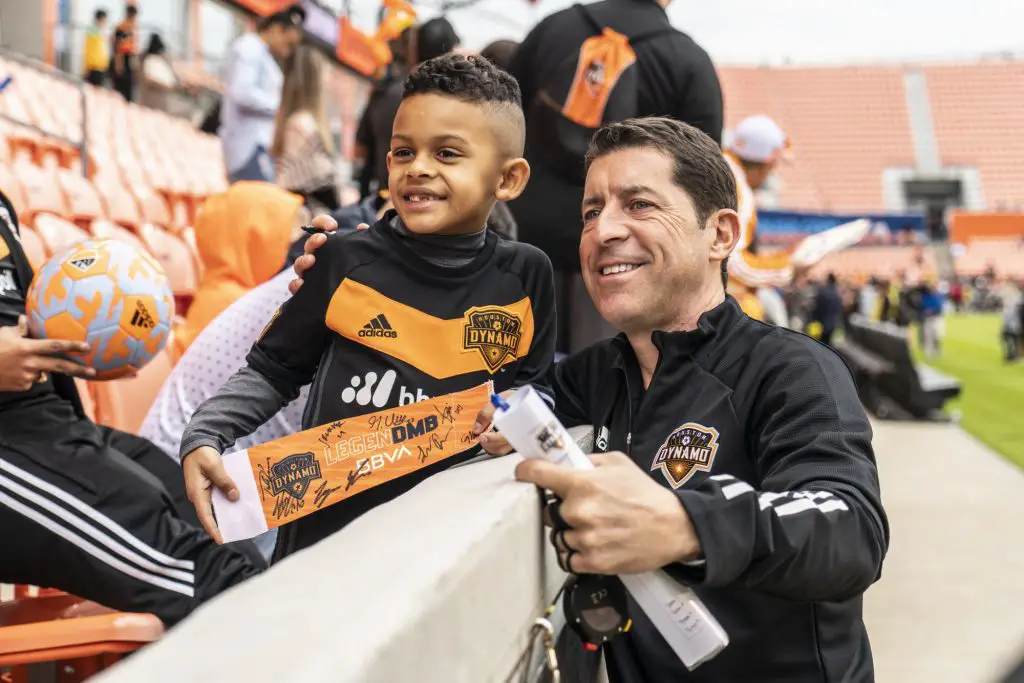 Improving Dynamo FC is Tab Ramos' top priority
Former U.S. national team midfielder Tab Ramos looks to make Dynamo FC contenders
Tab Ramos' first season as Dynamo head coach, his first in a club situation, ended much like the Orange's previous three seasons — missing the MLS playoffs.
But amid the stop-go, pandemic-riddled season, there were glimpses of Ramos' vision. There were flashes of Dynamo brilliance on the pitch.
During a three-game stretch in late summer, La Naranja outscored opponents 10-3. The Orange were passing the ball, finding pockets of space, and scoring with ease. Noticeably, two of those wins were against the now top-seeded Sporting KC, including a 5-2 victory.
After the three-game winning streak, Albert 'La Pantera' Elis was sold to Portugal's Boavista. Houston then went 1-5-5 with a -12 goal differential to finish the season. They finished last in the Western Conference with the second-worst record in MLS.
The season didn't end the way Ramos, the club, or the fans would have wanted. Now in his first offseason, improving the squad is atop his list of priorities.
"When you're in a situation when you're losing games, and when in our case, we're in last place, changes have to be made," Ramos told Our Esquina.
"We need a little bit of help in the center back position. We need, likely, one, or two midfielders for the central part. And we definitely need one or two forwards. So, you know, a lot easier said than done."
Ramos learned a lot in his first year as a club head coach. But it wasn't easy. What lessons does Ramos carry into year 2 at the helm?
"I think this year being a Covid year it was really difficult, that part of it," he said. "What I can say is that [next season] we will set our goal early. And we will not deviate from where we want to get to.
"I think the players will come in knowing that we don't have any flexibility for giving games away. Like from the first game of the season every game is going to be like a final."
Ramos' transition from youth national team coach 
The Uruguay native coached the U.S. men's under-20 national team from 2011-2019 before joining the Dynamo. Looking back on his first season in club coaching, Ramos said it's better than he could have imagined. That he would enjoy club coaching so much was a pleasant surprise to him.
"Although it was a really difficult year, I do realize that I enjoy club coaching better than I did coaching the national team," Ramos said.
The main difference was the additional time a coach spends with players and their families at a club compared to the national team. Essentially, being closer to the "personal aspect of the team."
The former national team midfielder looked on with joy as some of his former U-20 players had an impact in the senior men's national team's convincing 6-2 win over Panama last week. Weston McKennie, Tyler Adams, Richard Ledezma, and Ulysses Llanez were a few of his former U-20 players who starred for the senior team.
"Those guys are doing so well, and I expect that you know, they're good players. It's a great generation of players that I think will do really well. And I think it's the first time, really, where we're going to be going into qualifying with a team that I believe is likely better than Mexico," Ramos said.
"So, we'll see how that works out because obviously, it's a young team. But I think it's the first time that we can truly feel like [the USMNT is] just as competitive as. If not better."
Youth academy pipeline to the first team
Ramos' experience coaching young players is among one of the many reasons the Dynamo brass hired him. The Dynamo have failed to establish a pipeline from the youth academy onto the first team.
Of the 12 players Houston signed from their academy before 2020, only Tyler Deric and Memo Rodriguez have played significant minutes with the first team. On that front, Ramos is keeping tabs on how the youth academy is progressing.
"Tab and I talk on a weekly basis. We're meeting constantly with the young players. We have stuff that gets integrated into first-team training and the programming. So yeah, it's been fantastic," Paul Holocher, the Dynamo Academy Director, said. "He has a long-term vision, like we all do here, about the youth."
It isn't just phone calls. Ramos makes it a point to attend youth academy games.
Ramos was at a Dynamo U-17 game hours before Houston unveiled its club rebrand as Houston Dynamo FC — complete with new identity and badges. A couple of days before that, he was in San Antonio watching the same team in a 2-1 victory.
"There's a closeness and there's a way about our club that makes it all one," Ramos said. "So we don't necessarily look at it as, 'Hey let's go over there and look at the academy.' We feel like the Academy is part of us and part of the first team. And that's who we are."
In a one-month span earlier this summer, Houston signed the youngest and second-youngest Academy products they've ever signed to Homegrown Player contracts. If those players make an impact for the first team, they'll join a shortlist but will be the first to do so under the new club name.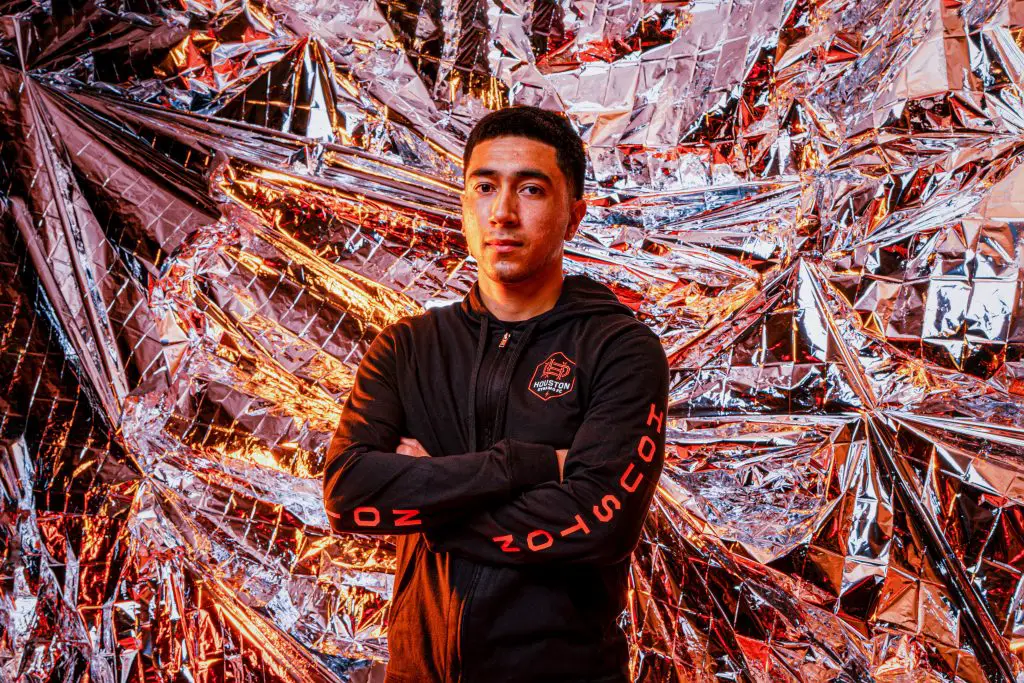 Club rebrand is an eye towards the future
Ramos understands the fans' frustration. He says it's "fair" that some Dynamo FC fans prefer to have seen money spent on players, as opposed to the rebrand
"I think it's important that the club, regardless of the results, in the offices, they're looking into the future as well," Ramos said. "You know, Atletico Madrid and Juventus went to a rebrand over the last couple of years, and some of their fans didn't take it well either.
"It's tough sometimes to change the tradition, and the logo obviously is big. It's a big important part of the makeup of any club. But sometimes it's good to look into the future and change. And I think that's what was done here. And that's the important part, independently of what's happening on the field."
Ramos will play a large part in what happens on the field, and in 2021 he'll look to get the Dynamo back in the playoffs.
 Photos courtesy of Houston Dynamo FC / Wilf Thorne 
Get the Our Esquina Email Newsletter
By submitting your email, you are agreeing to receive additional communications and exclusive content from Our Esquina. You can unsubscribe at any time.