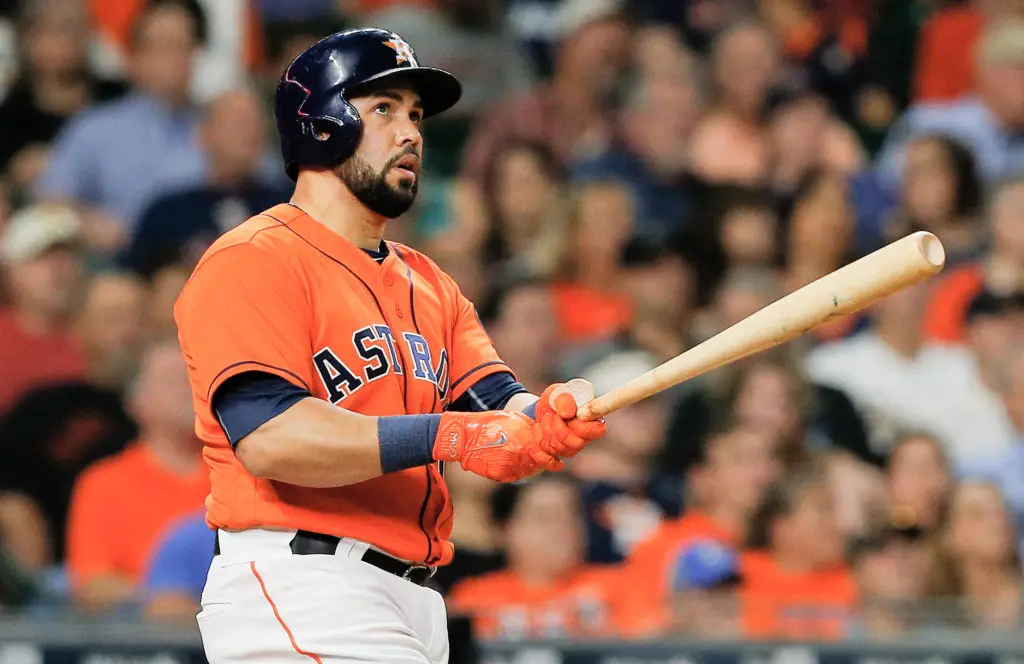 Carlos Beltran admits Astros 'crossed the line'
Carlos Beltran baffled he was the only player named in MLB's report
Carlos Beltran is finally coming clean. More than four years after playing in his final game, the 44-year-old from Manati, Puerto Rico, admits that he and the 2017 World Series champion Houston Astros "crossed the line."
In an interview set to air on the YES Network on Monday, Beltran set the record straight regarding the 2017 sign-stealing scandal.
"Looking back now, yes, we crossed the line," Beltran, who will join the New York Yankees' broadcasting crew. "We all did what we did. Looking back today, we were wrong."
The interview will be aired on CenterStage, which is hosted by the play-by-play voice of the Yankees Michael Kay. Kay asked Beltran if there is a stain on Astros' 2017 World Series title.
"Yeah, there is because, you know what we did, and we all have taken responsibility and at some point, we all have shown remorse about what he did," he said.
Beltran says he never saw MLB letter
In 2017, the Astros used a scheme using monitors in the video room to discern signs between the opposing teams' pitchers and catchers. Using trash-can bangs, the signs were relayed from the dugout to the batter.
Upon learning of this, and other schemes, several teams received directives from Major League Baseball regarding electronic sign stealing. The Astros were among the teams to receive one. According to Beltran, at the time, players were not made aware of this.
"Well if they (the Astros front office) got the letter from MLB, they knew, but they never shared it with us," he said.
The Astros' former general manager (Jeff Luhnow), manager (AJ Hinch) and bench coach (Alex Cora) all received one-year suspensions from MLB for the Astros' sign-stealing scandal.
Carlos Beltran named in MLB report
In the fall of 2019, Carlos Beltran was hired to manage the New York Mets. Weeks later, he resigned upon being implicated in the scandal.
Following MLB's investigation, Beltran was the only player named in the report. He found this fact to be baffling because every player involved was granted immunity by MLB for their full cooperation.
"The part that bothered me about that is that, you know, when I sit down to cooperate with (MLB), they said to me, 'we're not going against the players. We're going against … field personnel, front office, and organization,'" he said.
"The fact that I'm the only player named in the report? So… how that happen? Like, that's the part I don't understand. Everyone gets immunity except Carlos Beltran? I don't get it."
Beltran will serve as a Yankees game analyst for 36 games this season on the YES Network. Many Astros fans and some media have speculated that Beltran brought the sign-stealing scheme from his days playing for the Yankees.
The transcripts of the interview provided by the Yes Network didn't divulge if Beltran was asked if he brought the scheme from the Yankees.
Get the Our Esquina Email Newsletter
By submitting your email, you are agreeing to receive additional communications and exclusive content from Our Esquina. You can unsubscribe at any time.