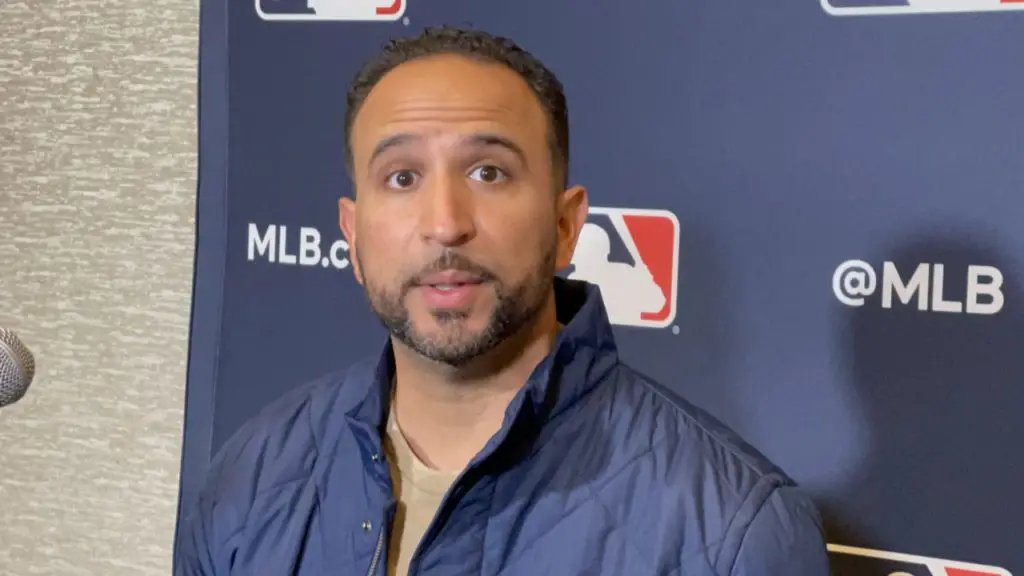 Cardinals manager Oliver Marmol settles in
Oliver Marmol is more at ease heading into second season
SAN DIEGO – The youngest manager in baseball still hesitates to say he's "comfortable" in his role. Nonetheless, St. Louis Cardinals manager Oliver Marmol definitely appears to have settled in.
Marmol, 36, is attending the Winter Meetings for the first time in his career. He was promoted from bench coach to manager by the Cardinals after the 2021 season. The Winter Meetings were canceled last December because the owners locked out the players. 
Teams couldn't even contact their own players or approach free agents during the lockout. So Marmol didn't have the usual winter that new managers use to reach out to players.  
Fortunately for Marmol, he knew most of the Cardinals from his time as a coach on the staff. He guided the club to the National League Central title with a roster with multiple superstars who were much older, including Albert Pujols.
'Honesty plays' for Oliver Marmol
The importance of being honest proved to be the biggest lesson of Marmol's rookie managerial season.
"And the way I'd answer is that honesty plays at the big league level," Marmol said Tuesday at the Manchester Grand Hyatt San Diego. "Guys don't want to guess where you stand, what you're thinking. It's always good to be able to tell them exactly what you're thinking and be honest with them.
"And they have the ability to be honest with me if they see something they don't like. So I would say that honesty is a good way to go about addressing your staff and your players.'
Now, he's a major part of the front office's winter shopping brain trust. He participates in meetings with Cardinals president of baseball operations John Mozeliak, general manager Michael Girsch and the assistant general managers.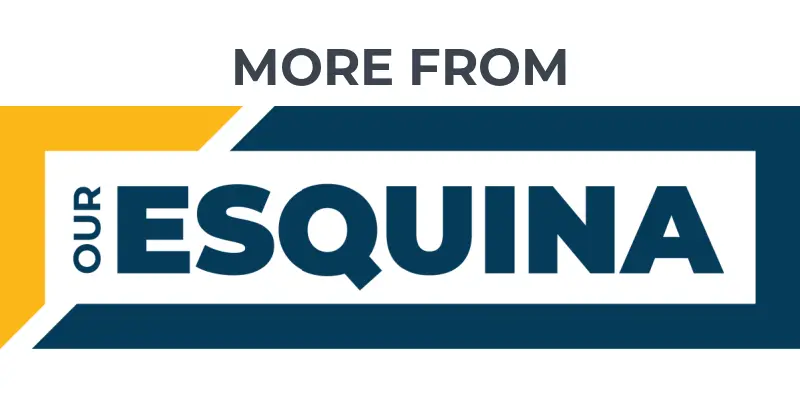 Cardinals manager Oliver Marmol deserves praise
John Mozeliak Way leads to Oli Marmol, diverse leaders
Cora hopeful Xander Bogaerts' future is in Boston
"It's fun," Marmol said. "And it's been good to sit upstairs and collaborate with our front office and try to figure some things out. They've been really good about just overall inclusion, including me in some of it.
"And it's a fun part of the year, try to shape things and make sure that you set up spring training feeling pretty good. And the conversations so far have been good."
Pursuing Willson Contreras
Marmol recently joined Mozeliak on a visit with top free agent catcher Willson Contreras and his agent in Orlando, Fla. The Dominican-American Marmol is fully bilingual. He had a great working relationship this past season with Puerto Rican icon Yadier Molina and Adam Wainwright.
Those two Cardinals icons are older than their manager. The Cardinals are now trying to find a replacement for Molina either via free agency or trade. Contreras, a three-time All-Star, is near the top of that list. The World Series champion Astros also have courted Contreras.
Few opponents know Contreras better than the Cardinals.
"There's a couple of guys that would be a good fit," Marmol said. "And it's a matter of us taking a step back and making sure we get it right. But Willson is a very good competitor.
"And earlier we talked about loving winning. This is a guy that loves to win, who wakes up thinking about it, goes to sleep thinking about it. And we've seen quite a bit across the way. And it's a guy you don't want to compete against because you know he's pretty good. So, yeah, he's a great competitor. And we respect his game."
Settled in
A year ago, the Cardinals tried to keep Marmol away from interviews during the lockout. Now, he's comfortable enough to acknowledge a visit with one of the team's biggest free agent targets.
Oliver Marmol was as free to discuss Contreras as Astros manager Dusty Baker was on Monday at the Winter Meetings. Baker, who led the Astros to the 2022 World Series title, is 73 years old. That's more than twice Marmol's age. 
Baker's career is proof that even a great manager with more than 2,000 victories learned to never get comfortable in his role. 
"Am I settling in? Yes," Marmol said. "I don't think you ever want to be comfortable. You always want to figure out what else can I be doing to improve our situation, our organization. So but am I settling in? Absolutely."
Get the Our Esquina Email Newsletter
By submitting your email, you are agreeing to receive additional communications and exclusive content from Our Esquina. You can unsubscribe at any time.