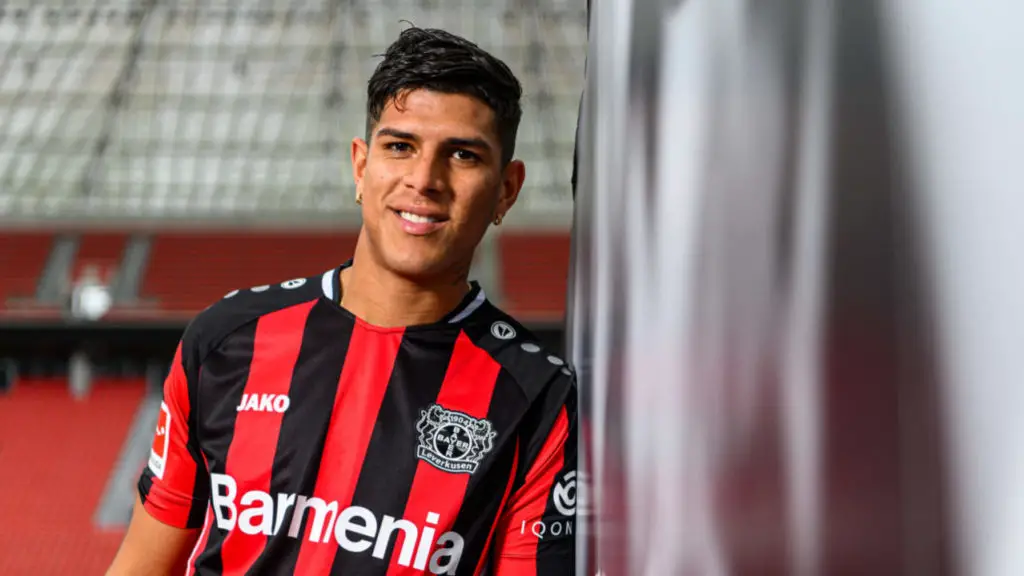 Bayer 04 Leverkusen prodigy Piero Hincapie's sacrifices pay off
Ecuador star Piero Hincapie establishes himself in Germany
MEXICO CITY – Piero Hincapie would hold the cell phone near his ear with his right hand and slap at the mosquitos with his left. He would smack himself in the left arm, the legs, the side, all over, it seemed. Then he'd wipe away the tears. 
Bayer Leverkusen's Ecuadorian prodigy was only 10 years old living eight hours away from home. He was homesick. His only connection to his parents was through evening phone calls in the middle of a training pitch in Guayaquil, Ecuador.
As Hincapie recalls those days, he laughs a bit. Then his gentle smile reveals a tender sadness as he remembers the sacrifices he made to become one of South America's best soccer players. 
Yes, there were tears, lots of them. How could there not be? After all, he had moved away from his hometown in Esmeraldas to Guayaquil, which was an eight-hour drive or nine-hour bus ride away from his parents. He lived in one of five houses at the facility of the soccer club Norte America.
Eight boys lived in each home, two per bedroom. Piero Hincapie's older brother Miguel lived and trained with the club there for a few months before leaving Piero there by himself. 
'Never give up'
"Never give up, always look up and surpass any obstacle. Always try to do your best," Piero's father Jesus would say repeatedly on those phone calls a decade ago.
That message was as constant as the mosquitos picking at Piero. Reception was so bad, Piero Hincapie journeyed away from the home to call his parents. 
"I'd go to the midfield, and there were a lot of mosquitos," he says. "And I'd spend the whole time slapping at them."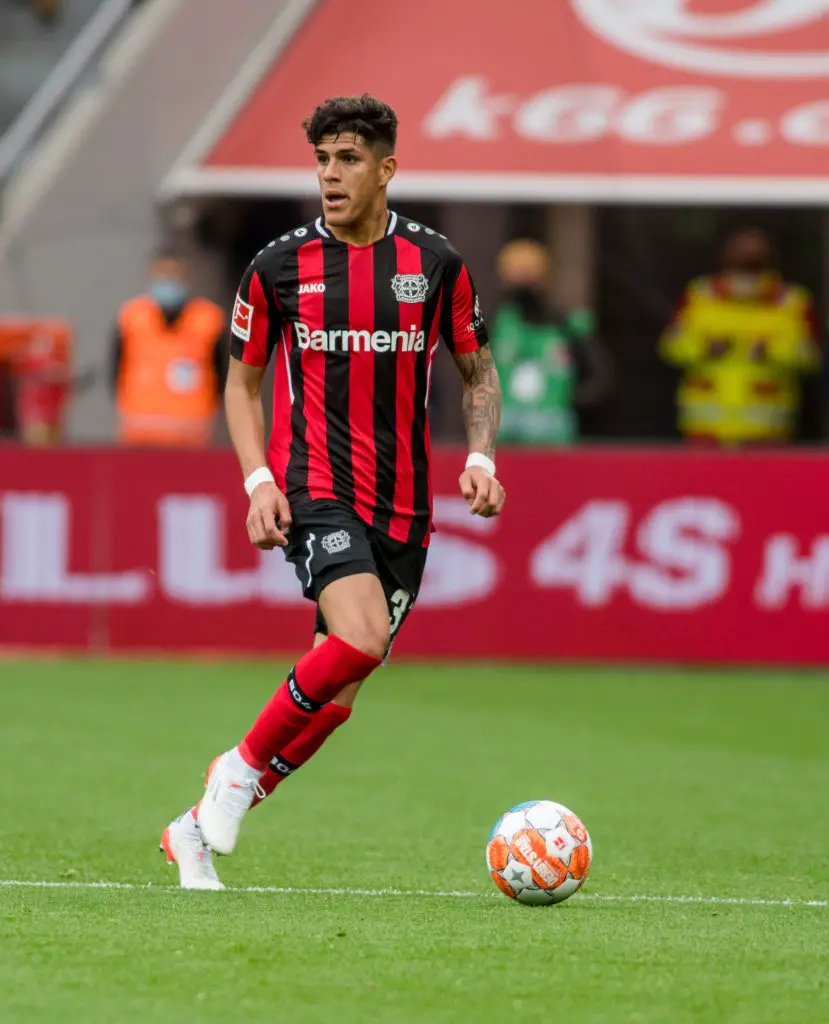 Piero Hincapie cups his right hand near his right ear as he tells the story. He still laughs at how his father would ask him about the constant slapping noise. That wasn't an easy time in Piero's life, though. 
He was young and lonely with not much adult supervision. Housekeepers came to the boys' living quarters to clean and cook, but they were merely working. The boys were essentially on their own when they weren't training.
Older boys took care of the younger ones, and the younger ones took care of the new arrivals, Hincapie recalls.
Lots of tears early for Piero Hincapie
"The most difficult moments truly off the field were of being away from my family at such a young age," he said. "That would make me cry a lot. … My family always lived in Esmeraldas, and they would visit me. I would always cry because I missed them."
Hincapie returned home after about a year in Guayaquil. His main focus remained soccer. He played it everywhere, whether on a regular soccer field, on small turf fields, in his barrio's street or on the beach. 
Pierro would be so exhausted from training at the beach as an eighth grader, he would struggle to get out of bed to go to school. His father Jesus would find him at home and rush him off to school, but soccer was always Piero's primary interest.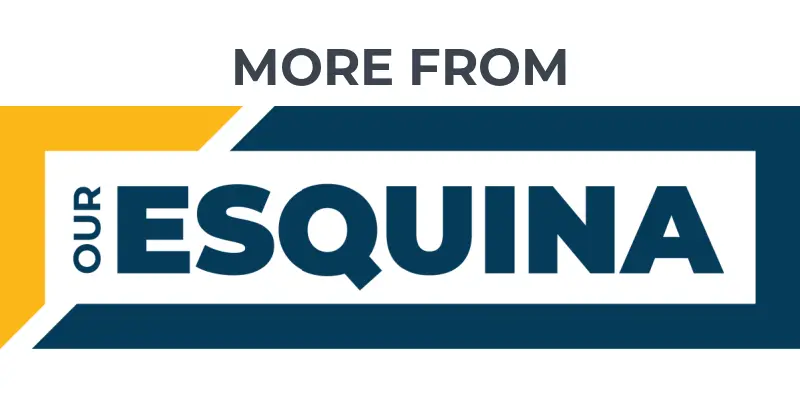 By 14 years old in 2017, Piero was well on his way to stardom in Ecuador as a member of the under-15 national team. Two years later, the 6-foot left and center back captained Ecuador at the FIFA U-17 World Cup and the U-17 South America championships.
Piero also made his debut in Ecuador's first division with Independiente del Valle that year. 
"Independiente Del Valle showed me a lot," he says. "They taught me a lot of things. Then from Independiente I made the jump to Argentina."
Surge toward stardom
Piero joined Argentina's Talleres de Córdoba in 2020 at 18 years old. He starred there and made his debut with Ecuador's senior national team at 19  in June 2021. Two months later, he was on his way to Germany to sign with Bayer 04 Leverkusen.
"He was really impressive at his age already on the national team," Bayer 04 Leverkusen CEO said of Hincapie. "He was playing for Talleres de Cordoba in Argentina at 18 already and on the national team, and he has shown what kind of strengths he has. 
"He doesn't get nervous. He's very well technical.  He's a very intelligent player footbally. It's impressive. He has a strong career in front of him, and we're happy to have him on the club."
A decade after regularly crying himself to sleep, Hincapie had a somewhat easy transition to Germany's Bundesliga. He is a key part of Leverkusen's defense.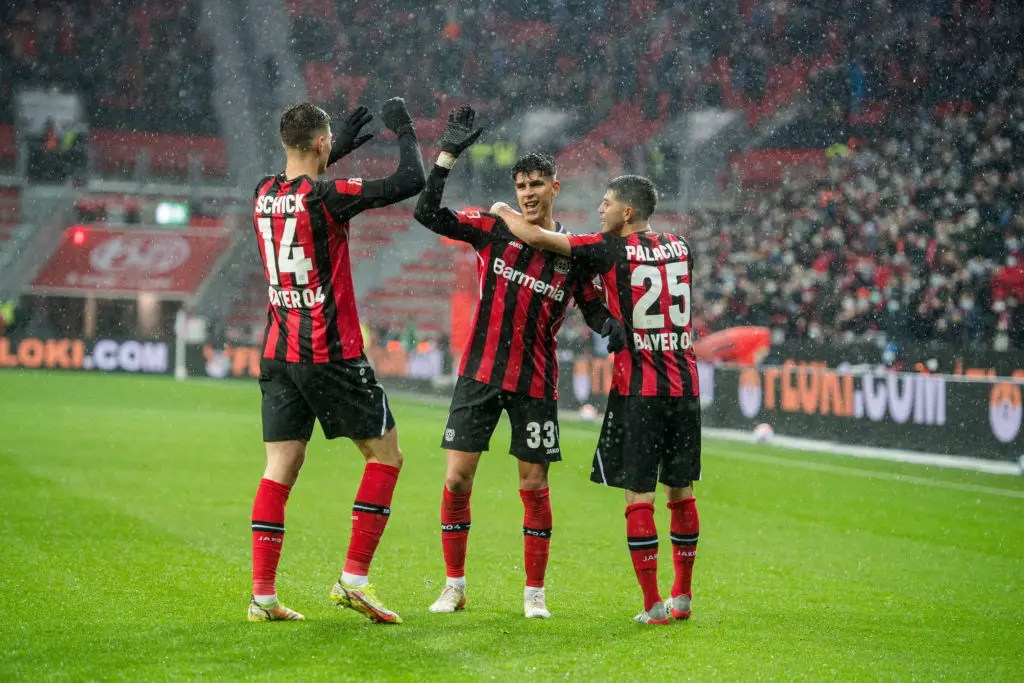 Piero Hincapie settles in Germany
Bayer 04's Swiss coach Gerardo Seoane and Carro both praise Hincapie's maturity. Hincapie plays with the confidence and steadiness of a 35-year-old instead of a 20-year-old Seoane says. 
"I like to communicate on the field," Hincapie said. "A lot of people say I have a lot of years in football, but truly I just try to play my game and show what I'm made of and keep improving."
At 20 years old, Hincapie is already one of the most accomplished young players in South America. Barring injury, he appears to be a lock to play with Ecuador at the 2022 World Cup in Qatar this November. 
He now describes those sad calls home from the middle of the pitch in Guayaquil as cute memories. Those tears and sacrifices, after all, have been worth it.
Get the Our Esquina Email Newsletter
By submitting your email, you are agreeing to receive additional communications and exclusive content from Our Esquina. You can unsubscribe at any time.