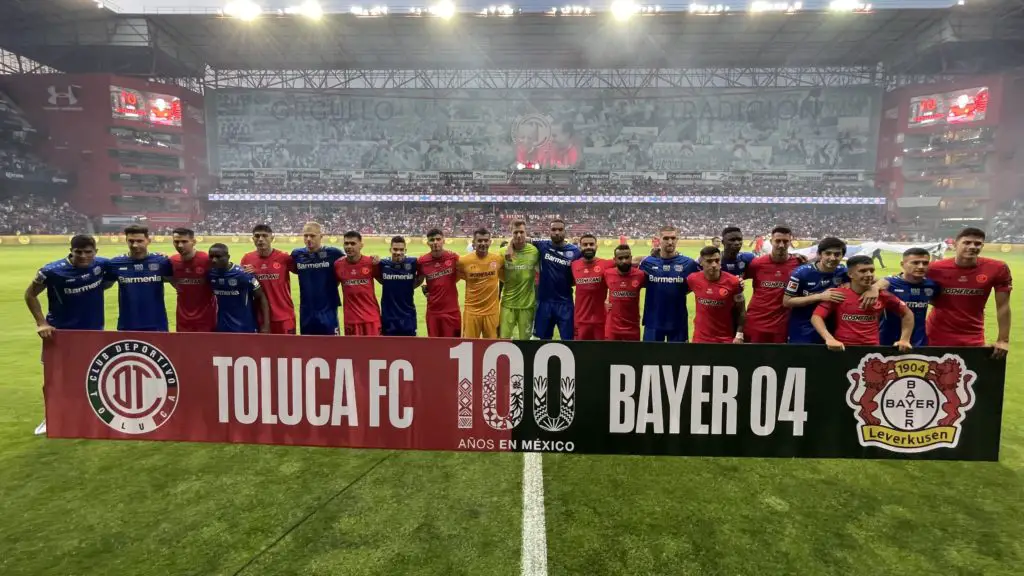 Bayer 04 Leverkusen courts Mexico, Latin America
Bayer 04 Leverkusen tours Mexico
TOLUCA, Mexico – It was a grueling season for Bayer 04 Leverkusen. The campaign culminated in a Top 3 finish in the German Bundesliga and a coveted spot in the Champions League. Yet before heading on a much needed vacation, the club flew to Mexico City immediately after their final game of the season.
Bayer 04 Leverkusen arrived in Mexico City on Sunday night. They trained Monday and then played a friendly match against 10-time Liga MX champion Toluca on Tuesday night.
Deportivo Toluca beat Bayer 04 Leverkusen 1-0 before a rowdy sellout crowd at Estadio Nemesio Diez, the so-called La Bombonera. It was a friendly after a demanding season, so nobody was too worried about the result.
Crucial market for Bayer 04 Leverkusen
The Mexico Tour was planned to commemorate pharmaceutical behemoth Bayer's 100 years in Mexico. The game was more than just about celebrating a 100th anniversary, though.
Mexico is an important market for most of European football's top soccer clubs. Bayer 04 Leverkusen is no exception.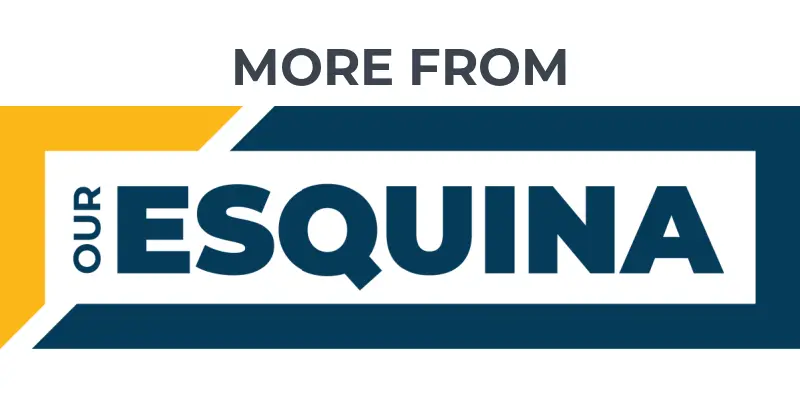 "First of all, it's important for the German Bundesliga to be present in Mexico," Bayer 04 Leverkusen CEO Fernando Carro said. "And then for us at Bayer Leverkusen to play a club like Toluca that has won 10 championships in Mexico, has a big name here in Mexico, I think it's important for both of us – for Toluca to play Bayer Leverkusen but for us, Bayer Leverkusen and Germany to play Toluca in Mexico."
Chicharito stint at Bayer 04 Leverkusen
Bayer 04 Leverkusen's fan base in Mexico has grown dramatically since Javier "Chicharito" Hernandez debuted with the club in August 2015. The Mexican national team's all-time leading scorer played for Leverkusen from 2015 until he joined England's West Ham in July 2017.
There are currently no Mexicans playing in the Bundesliga, but there are many Latin Americans in that league.  U.S. national team forward Ricardo Pepi of El Paso recently joined FC Augsburg. So there is at least one Mexican American in the Bundesliga.
Bayer Leverkusen has five Latin Americans, including Ecuadoran prodigy Piero Hincapie and Argentine midfielder Exequiel Palacios. Barring injuries or unforeseen circumstances,both of those players will play in the 2022  World Cup in Qatar in November for their respective national teams.
Nurturing atmosphere for young stars
Hincapie, 20, is emblematic of the type of young Latin American star Bayer 04 Leverkusen has traditionally uncovered. He arrived at the club last summer at 19 years old from Argentina. He contributed at left or center back as a consistent starter in his first in the Bundesliga.
"Well we are really known as the club where a lot of Latin American born players started their careers in Europe," Carro said. "We had at the time when we were in the Champions League final a lot of Brazilians that afterward went to other clubs in Europe."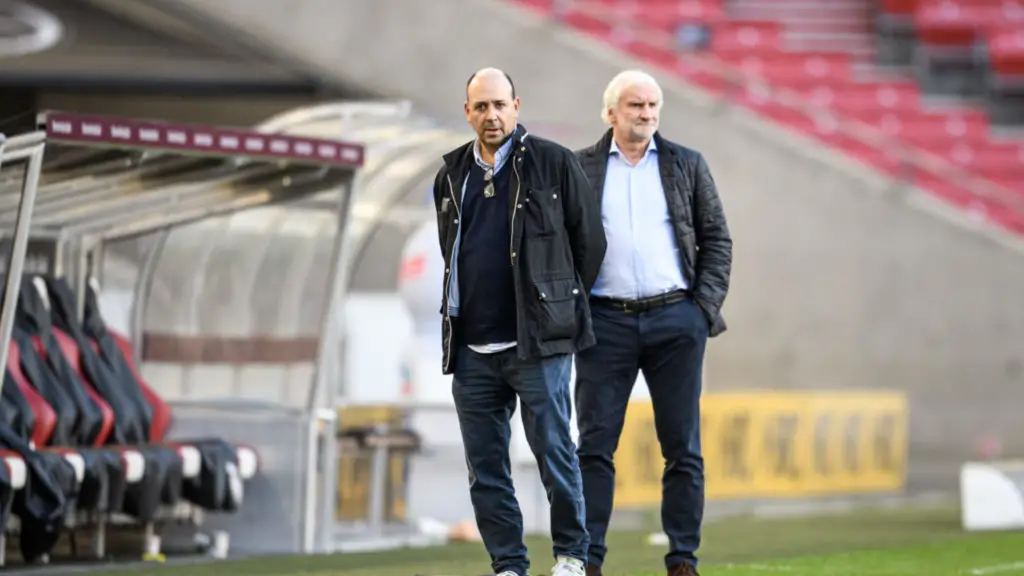 Bayer Leverkusen made its lone UEFA Champions League Final in 2002, losing the Spanish giant Real Madrid 2-1.
That 2001-2002 team featured Brazilian center back Lucio and Argentine left back Diego Placente in the starting 11 for that Champions League Final. Lucio actually scored Bayer Leverkusen's lone goal in that match.
"We have a lot of scouts working in Latin America looking for good players," Carro said. "We have two Argentinians, and one (from) Chile, one (from) Ecuador and one Brazilian, so we have a lot of players from this part of the world. 
"For us it's important because they play very good football and we want to strengthen the relations. It's very important for us."
Get the Our Esquina Email Newsletter
By submitting your email, you are agreeing to receive additional communications and exclusive content from Our Esquina. You can unsubscribe at any time.