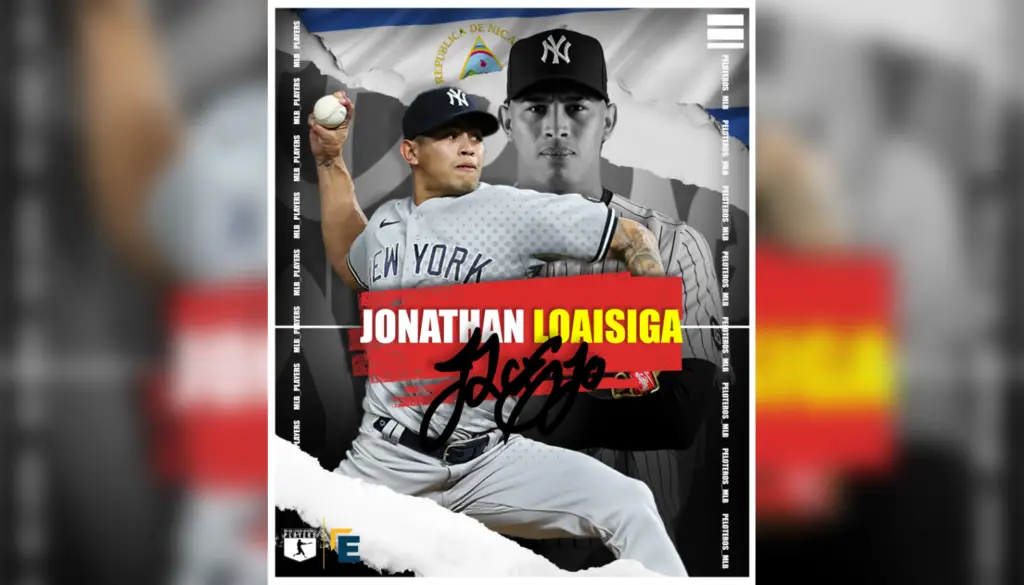 Yankees pitcher Jonathan Loáisiga represents Nicaragua
Pinolero Jonathan Loáisiga went against all the odds to become an MLB pitcher.
New York Yankees reliever Jonathan Loáisiga grew up in Nicaragua, a country with a historically sparse representation on major league rosters. But from the moment his grandfather introduced him to baseball at age six, the 26-year-old Nicaragüense had a singular career objective in mind.
"From that day on," he said Our Esquina back in June, "I knew this is what I wanted to do. This is what I love."
Little did he know then, making it to the big leagues is a near impossible task. The odds are even lower if you come from a Central American country like Nicaragua.
Only 15 players from Nicaragua have ever reached the major leagues. So, the chances that he would ever get to live out his dream were all but nonexistent.
A similar sentiment was relayed to him by a Yankees scout when he was a teenager back in Nicaragua. To his credit, Loáisiga wasn't having any of it.
"I remember some people told the Yankees scouts in Nicaragua not to sign me because I wasn't disciplined enough and I wasn't going to make it," Loáisiga recalls. "I told them to give me an opportunity, and I will prove them wrong. Thank God, that's how it worked out. I proved them wrong."
Pinolero and Proud
Nicaragua is a small country with a population of about 6.5 million. It takes pride in being one of the most untouched regions in the world. It features some of the most beautiful beaches in all Latin America, volcanoes, lakes, and tropical forests.
They also take pride in one of their own, the pinolero Jonathan Loáisiga. After proving those scouts wrong, he turned himself into one of the best relief pitchers in the game. In fact, here's how he ranks among other relievers.
| Category | Value | Ranking |
| --- | --- | --- |
| fWAR | 2.3 | 3rd |
| ERA | 2.22 | 10th |
| GB% | 61.7 | 5th |
| Sinker Velocity | 98.1 | 3rd |
| HR/9 | 0.39 | 3rd |
Stats as of September 30, 2021
Though this makes Loáisiga extremely proud, what's important to him is that he makes his family proud. His brother, father, and grandfather all played professional baseball. They never made it to where Loáisiga is now. 
What this stage has offered him is the opportunity to represent his country well, on behalf of his family.
"I take so much pride in being 100% Nicaragüense," he said. "Being able to represent my country in the majors and worldwide makes me proud."
Get the Our Esquina Email Newsletter
By submitting your email, you are agreeing to receive additional communications and exclusive content from Our Esquina. You can unsubscribe at any time.