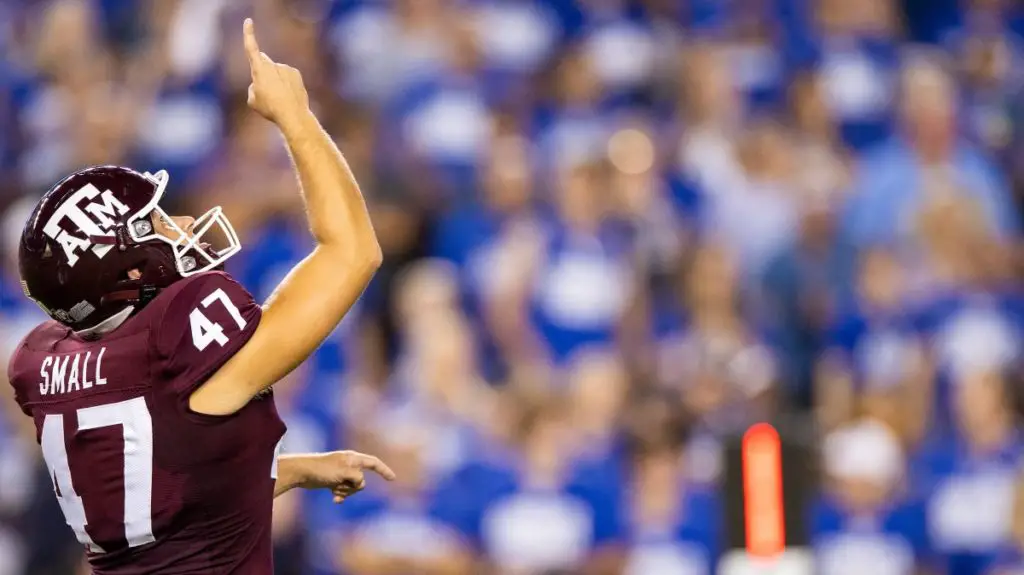 Texas A&M Kicker Seth Small Embraces Mexican roots
Texas A&M senior Seth Small grew up with soccer aspirations
Seth Small gets the same question before every Texas A&M football game from his father Ricardo. Sometimes the native of Mexico City delivers the question in Spanish. Other times, the senior placekicker gets the question in English.
"How are you feeling?" the Katy, Texas, banker asks his eldest son Seth. 
"Dangerous," Seth Small replies on the occasions he doesn't say, "Peligroso."
Usually Seth Small says "Peligroso" only when his dad asks, "Como te sientes?" Whether in English or Spanish, Ricardo Small knows his son is in a good place mentally when he says "dangerous" or "peligroso."
On the surface, you couldn't tell the 5-foot-11 Small is one of about 112 Latinos participating in NCAA football, whether as a player or coach. The kicker from Katy by way of Colorado has roots in Mexico.
Seth Small enjoys two cultures
Seth Small's late paternal grandmother Aurora was from Guanajuato. As Ricardo Small notes, Seth's grandfather Richard was a "Gringo from upstate New York."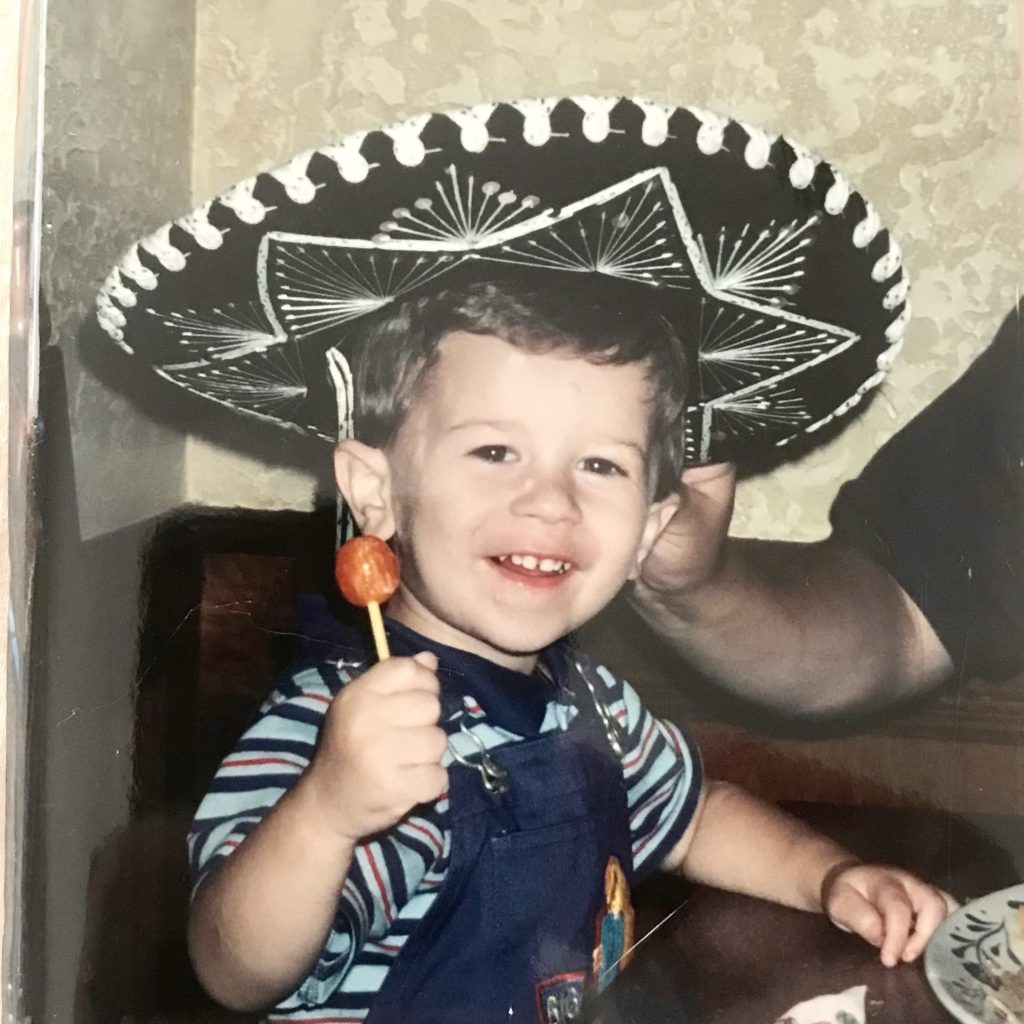 According to family legend, Aurora was smitten by Richard Small immediately after they met at work in Mexico. Almost immediately, she offered a trade.
She offered to teach Richard Spanish if he would teach her English. 
Richard, who died when Ricardo was only 12 years old, got more than Spanish skills out of the deal. He got a bride and a new life in Mexico, where Seth Small's father Ricardo was born and raised. 
Ricardo didn't leave Mexico City until he enrolled at Baylor as an 18-year-old. Technically, Seth Small is a quarter Mexican, he points out, considering his mom is a white American. In many ways, he's much like many other Mexican American sports fans. 
He loves El Tri, the Mexican national soccer team. Ricardo took Seth to watch El Tri whenever they would play in and around the Denver area.
Seth loves legendary Mexican center back Rafael Marquez. He can name most of the Mexican national team's stars of his generation – Gio Dos Santos, Memo Ochoa, Andres Guardado, and Cuauhtémoc Blanco.
From peanut to little pea, or Chicharito
Small once dreamed of being just like his ultimate childhood hero, forward Javier "El Chicharito" Hernández, El Tri's all-time leading scorer. His family used to call him "peanut" before they began calling him Chicharito, which translates to little pea.
If that doesn't seal your Mexican bona fides, only the proverbial "nopal" (cactus) on the forehead would suffice. 
He's such a Mexican American, his late abuela would often get on his dad for not teaching him enough Spanish. Many Latinos, especially second and third-generation, don't speak their parents' native tongue fluently. They still embrace the culture, though. 
"She used to give me a really hard time that I haven't taught him and the rest of the kids Spanish," Ricardo Small said of his mother, who died five years ago. 
Flying into Kyle Field
If you look closely when the Aggies run out of the Kyle Field tunnel Saturday night before kickoff against Mississippi State, you'll see the Mexican free spirit easily. Seth traditionally hangs in the back of the pack as Jimbo Fisher and the Aggies sprint out to the field behind Reveille.
The former Albion Hurricanes center back jogs onto the field with his arms extended behind as though he were flying. He'll then twirl, take a look at every section of Kyle Field and then run to the home sideline.
Small has made six of his seven field goal attempts this season and 55 of 71 over his four-year career. He hit the longest field goal of his career with a 52-yarder as a freshman in 2018.
He was only 12 years old playing select soccer in Denver when he first developed the attitude most kickers need to bounce back. Small had just been called up to his club's top team for a tournament. The game went into a penalty kick shootout. He shot high and off the crossbar, sealing his team's loss.
Seth was inconsolable immediately and throughout the drive home. As fate would have it, Brazilian superstar Ronaldinho bounced a penalty off the crossbar that day in a game the Smalls were watching on television.
"I could tell it clicked with him right there," Ricardo said. "I think it's helped him knowing that even the best miss once in a while, hopefully not very often. Especially in what he's doing, it's critical. You can't get inside your head if you miss one."
Last season he hit a 26-yard field goal as time expired to beat No. 4 Florida at Kyle Field, giving the Aggies their first victory over a Top 5 team since 2002.
Improving Spanish skills
Seth, who got married in July, is set to graduate in December. Although Ricardo's work schedule hasn't been conducive to helping him teach Seth and his three siblings Spanish, all the kids began taking Spanish classes in middle school.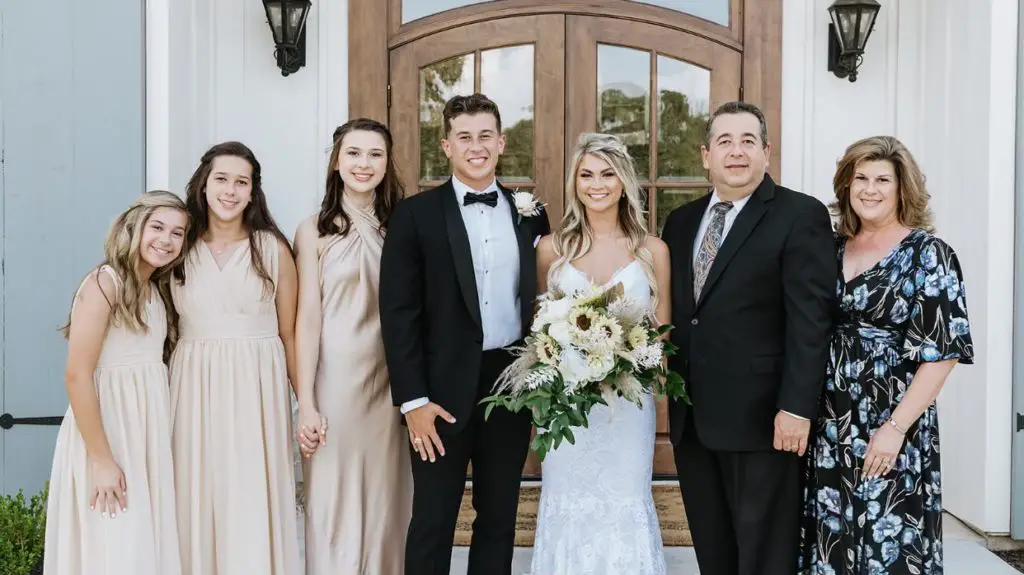 All the Small children understand Spanish rather well.
"I tell them, 'It's because it's in your DNA. It's in your brain,'" Ricardo Small said.
Seth's Spanish was good enough for him to maneuver easily with his wife on their honeymoon in Islas Mujeres in Cancun, Mexico. That's a far cry from the days when Ricardo would sing Mexico's traditional birthday song, "Las Mañanitas" as a lullaby at night.
Seth and his siblings didn't realize the irony of falling asleep to that song until they learned Spanish and realized the title literally translates into "the mornings." The timing wasn't as important as the actual lyrics.
At one point, the song encourages you to wake up and see that a new dawn is here. It asks you to listen to the birds singing now that the moon has set. 
Tight father-son bond
Seth Small is definitely awake. He appreciates his journey and his father's devotion. 
"I'd say my dad is my hero," he says. "The way he was with me, so patient and so loving, is essentially who made me who I am today."
With roots in Guanajuato and upstate New York, Ricardo and Seth Small are part of both worlds. They're a daily reminder that Latinos come in all races and shades. We're indigenous, white, Black, brown and Asian too. In that way, Mexico and the U.S. are similar.
"That's what makes America so special, it's all this culture coming together," Seth Small said. "That's who I am. I'm a blend of mixed cultures. It just makes this so special."
Get the Our Esquina Email Newsletter
By submitting your email, you are agreeing to receive additional communications and exclusive content from Our Esquina. You can unsubscribe at any time.