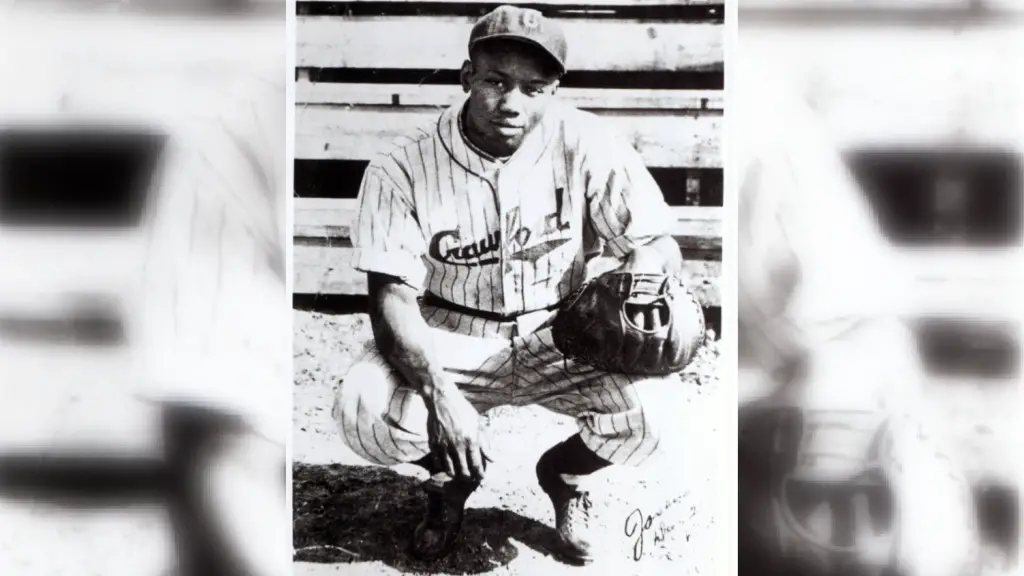 Sean Gibson Keeps Negro Leagues great Josh Gibson's Legacy Alive
When the time comes to officially rename the BBWAA's NL and AL MVP awards, it should be Josh Gibson on the plaque.
Sean Gibson was in eighth grade working on a school project in the library when his friend found a book on Josh Gibson, someone he strangely resembled.
Throughout his life, Gibson had heard conversations around the house and in family gatherings surrounding the Negro Leagues' legend. Up until finding this book, however, they were just conversations about a normal guy.
"Hey, man, this is your grandfather," Gibson remembers his friend saying excitedly.
Surprised to see the face on the cover, all Gibson could muster was a meager acknowledgment. Deep down inside, Gibson couldn't wait to go home to show his mother.
"Oh, that's Big Josh," his mother said nonchalantly when presented with the book.
"Big Josh" had always been just another family figure. He was someone who passed away far too young, but left too much of a positive impression that his presence never died.
So began Sean Gibson's education on his great-grandfather, "the Black Babe Ruth".
Much of Gibson's knowledge surrounding "Big Josh" came from his grandfather, Josh Gibson Jr. Gibson Jr. also played in the Negro Leagues with the Homestead Grays from 1949-1950. Before that, he was a batboy, traveling with his dad until the legend's death in 1947.
So, any time he could, be it while traveling to an autograph circuit or around the house, Sean Gibson couldn't fight the urge to pick his grandfather's brain. He needed to know more about his great-grandfather's history and life.
Though he didn't like talking much about his father, Gibson Jr. would always emphasize "Big Josh's" impact. "Don't let anyone ever doubt your great-grandfather. He was a baaaaad man," Sean's grandfather would tell him.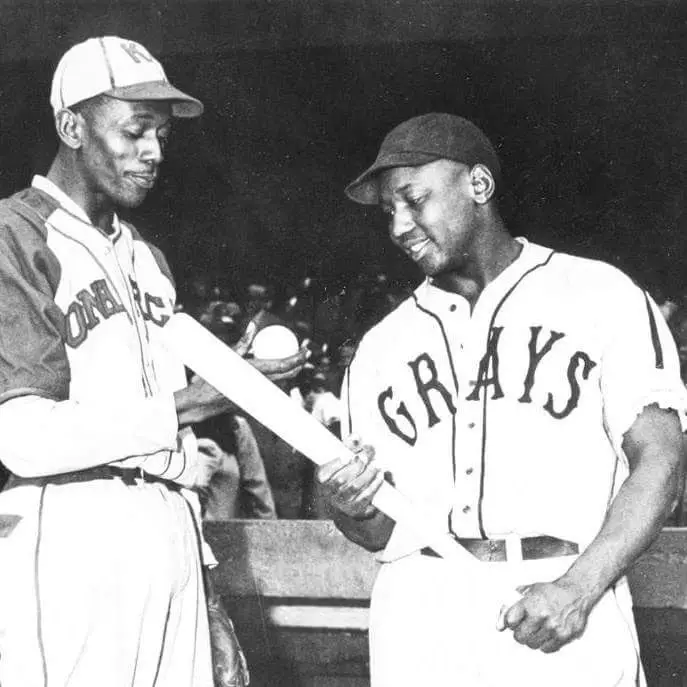 Josh Gibson's Legacy Lives!
By the mid-1990s, Josh Gibson Jr. wanted to keep his father's legacy alive. He established The Josh Gibson Foundation. This non-profit aims to get inner-city kids off the streets through a variety of athletic and educational programs.
Though Gibson Jr. passed away in 2004, Sean Gibson has proudly carried the mantle for his family.
Under his watch, the foundation has grown from one site to three sites within the City of Pittsburgh and has 300 kids enrolled. Additionally, the non-profit is also a partner of the City's departments of Parks and Recreation and Public Schools, where it holds two sites with mentoring programs.
Though you couldn't ask for a better way to keep the essence of a legend ever-present, another opportunity presented itself at the end of 2020. It was then that the Baseball Writers' Association of America voted to remove the name of Kenesaw Mountain Landis from the National League and American League Most Valuable Player awards.
Since then, three candidates have emerged as possible replacements: Branch Rickey, Frank Robinson, and Josh Gibson.
Seizing the opportunity, Gibson created the #JGMVP20 movement, which, if successful, would result in the renaming of the MVP award to the Josh Gibson Award.
For Gibson, this honor wouldn't just be about his great-grandfather. "It's about redemption," he said. "It's bigger than Josh Gibson. On his shoulders, he'll carry those 3,400 players who were denied the opportunity."
This movement has garnered the support of Pittsburgh Pirates manager Derek Shelton, Philadelphia Phillies outfielder Andrew McCutchen, and Hall of Famer Reggie Jackson, among others.
And though Rickey and Robinson would make fine replacements for Landis, only "Big Josh" can keep the legacy of his Negro Leagues' peers alive.
Photos courtesy of The Josh Gibson Foundation Collection
Get the Our Esquina Email Newsletter
By submitting your email, you are agreeing to receive additional communications and exclusive content from Our Esquina. You can unsubscribe at any time.