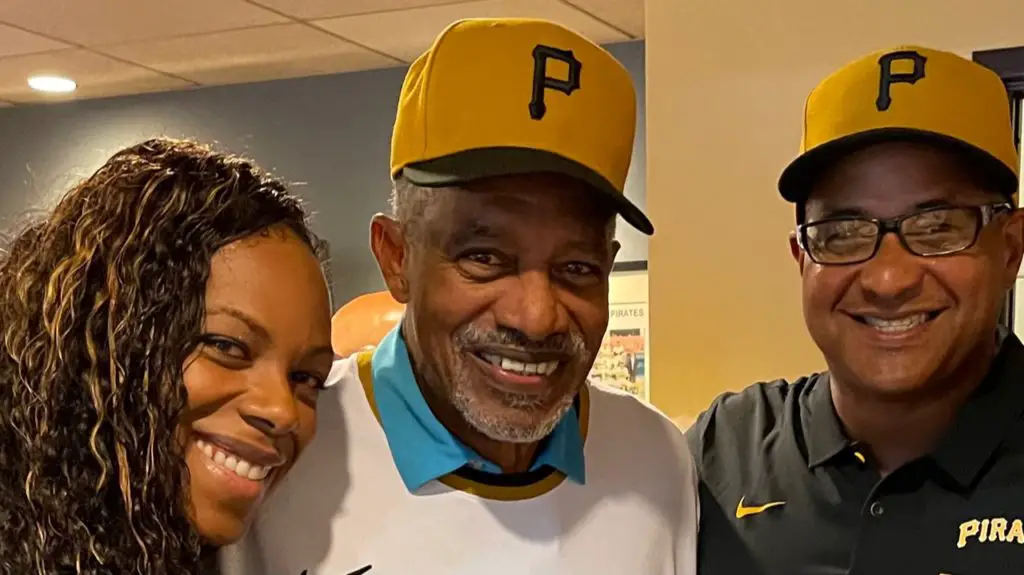 Pittsburgh Pirates' All Black lineup Became Family
Fifty years after the Pirates fielded the first All Black lineup in MLB, families still close.
In the 50 years since they made history as Major League Baseball's first all Afro Latino and African American lineup, the Pittsburgh Pirates players and their families have grown close. They've mourned together and even had their spouses drive each other to the delivery room while the men were at work.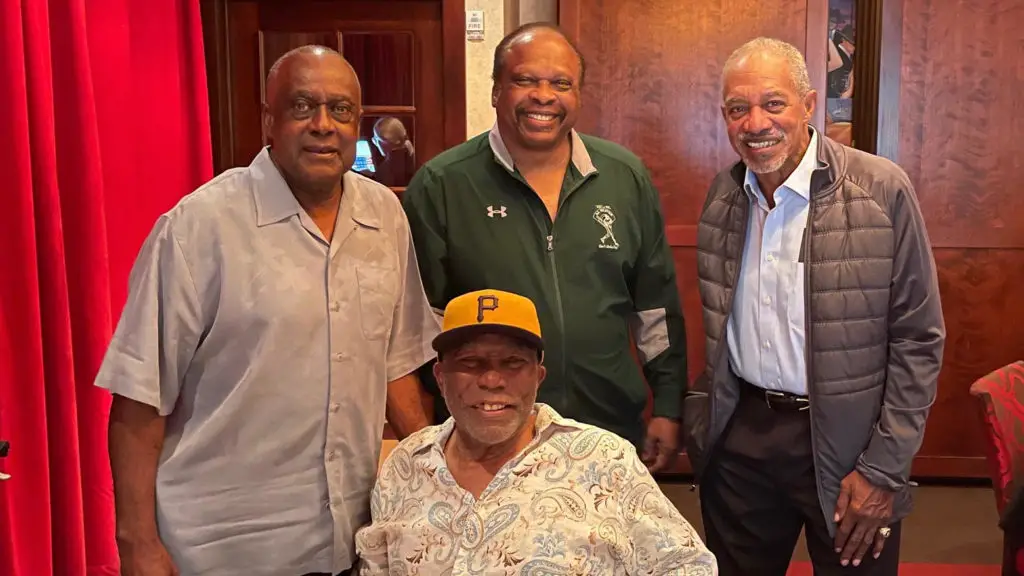 Only four men off Pirates manager Danny Murtaugh's historic All Black lineup remain – catcher Manny Sanguillen, center fielder Gene Clines, third baseman Dave Cash and first baseman Al Oliver. 
That quartet was back in Pittsburgh on Wednesday to commemorate the 50th anniversary of the "All Brothers" lineup Murtaugh used on Sept. 1, 1971. They returned to PNC Park for the first time since July 17, when they held a reunion of the 1971 World Series champions.
"My dad would like for people to remember, and me too, that color doesn't mean anything and family isn't always blood," Cash's daughter Alex Cash-Garcia said. "That team definitely proved it."
Cash-Garcia wasn't born until 1983, but she has had a front-row seat to the tight bond between the men who made history 50 years ago.
To her they are more than just historical figures. 
All Black lineup became "family"
They are Uncle Gene, Uncle Manny and Uncle Al, just as Dave Cash is Uncle Dave to the other players' children.
That tight bond was on display in July at PNC Park for the 1971 World Series champions' reunion. 
"It was like going to a family reunion," Cash-Garcia said. "It was no strangers. … The first thing Manny said to me was, 'Oh my god, you look so much like your mother.'"
Cash-Garcia, who lives with her father in a suburb at Tampa with her two sons, is grateful that many are celebrating the first All Black lineup in MLB.
Wednesday was expected to be a whirlwind of media activities in Pittsburgh for the remaining four and the late Roberto Clemente's son Roberto Jr. The day was going to be capped with a panel discussion on MLB Network.
Dave Cash was so busy, he wasn't even able to take his grandsons' calls Wednesday morning. And he always answers their calls, Cash-Garcia notes.
Murtaugh's historic All Black lineup included second baseman Rennie Stennett leading off, followed by Clines. Hall of Famer Clemente batted third and played right field. Fellow Hall of Famer Willie Stargell hit cleanup and played left field.
Sanguillen was behind the plate and batting fifth. He was followed by Cash, Oliver and shortstop Jackie Hernandez. Dock Ellis was the starting pitcher.
All Black lineup families built tight bonds
The families have remained close over the years. They've mourned together, beginning with the saintly Clemente's death on New Year's Eve 1972 on an ill-fated relief mission to Nicaragua when the cargo plane he was on crashed off the coast in San Juan, Puerto Rico.
Clemente was the first of the "All-Brothers" lineup to die. They've kept in touch through phone calls while exchanging Christmas cards and sending graduation gifts to each other's children over the years.
They grew so close, Oliver gave the eulogy four years ago at Pamela Cash's funeral. The Cash and Oliver family were especially tight. Decades earlier, Pamela Cash drove Donna Oliver to the hospital the day she gave birth to Al's daughter Felisa. 
Cash and Clines became friends in the minor leagues. At that time, they could enter only through the backdoors of many restaurants and hotels while playing during Jim Crow in the south. 
They saw the game change only 24 years after Jackie Robinson broke baseball's color barrier with the Brooklyn Dodgers.
Unthinkable feat
"Nobody ever thought they would look up and see nine brothers on the (lineup)," Cash-Garcia said. "Nobody thought it was a big deal, and they just wanted to win.
"I don't think it was ever a big deal until the climate of our society changed and people started to realize how historic that was. Murtaugh just wanted to win. They just wanted to freakin' win. That's what came out of trying to win a game."
The Pirates beat the Phillies that night 10-7 before a crowd of 11,278 at old Three Rivers Stadium. They proved to be the best team in baseball, winning the 1971 World Series. 
They've loved on each other ever since, through the highs and also the lows of life. 
"When we went back in July it was like no time had passed," Cash-Garcia said. "There's only four of them left. You would never know they weren't family. It's the wildest connection I've ever seen." 
Get the Our Esquina Email Newsletter
By submitting your email, you are agreeing to receive additional communications and exclusive content from Our Esquina. You can unsubscribe at any time.