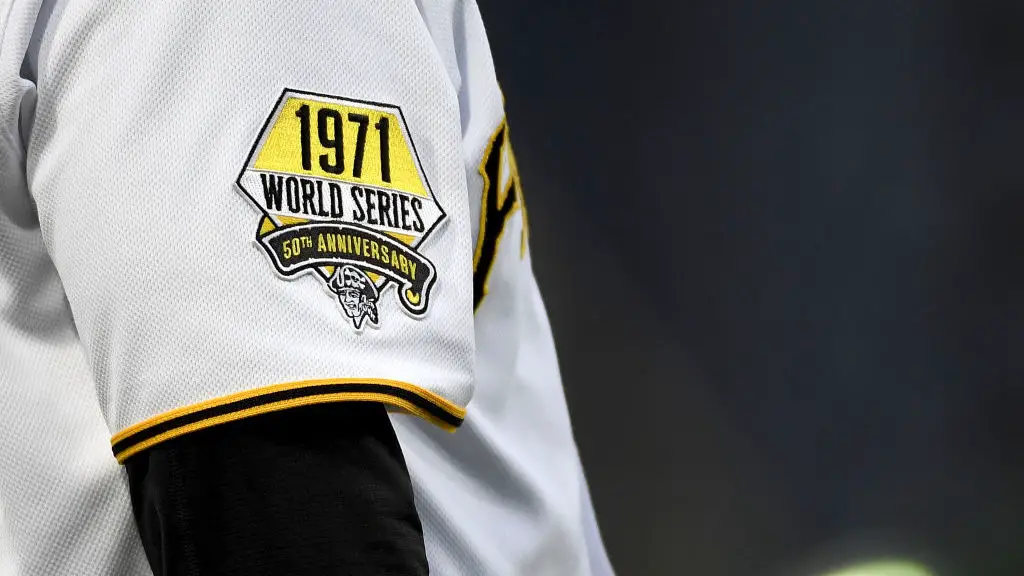 Roberto Clemente's Son Recalls 1971 World Series Blessing
Roberto Clemente's sons attend 1971 Pirates' reunion
The "nenes" who received Roberto Clemente's historic blessing looked at home in gold Pittsburgh Pirates caps and 1971 replica white Pirates jerseys with No. 21 on the left front side Saturday afternoon. Roberto Clemente Jr. and Luis Roberto fit right in behind the 11 remaining members of the 1971 World Series champions.
Roberto Clemente has been gone for 48 years, but his impact on baseball, Pittsburgh, the country, Puerto Rico and Latin America remains. The 1971 Pirates' reunion this weekend gave us a chance to remember Clemente's greatness.
Clemente and the 1971 Pirates were more than just champions. They made Major League Baseball history together, beginning with Sept. 1, 1971.
Historic lineup
That's the day Pirates manager Dave Murtaugh fielded the first All Black and Latino lineup in MLB history. Gene Clines, Al Oliver, Dave Cash and Manuel Sanguillen are the only four remaining from that historic lineup.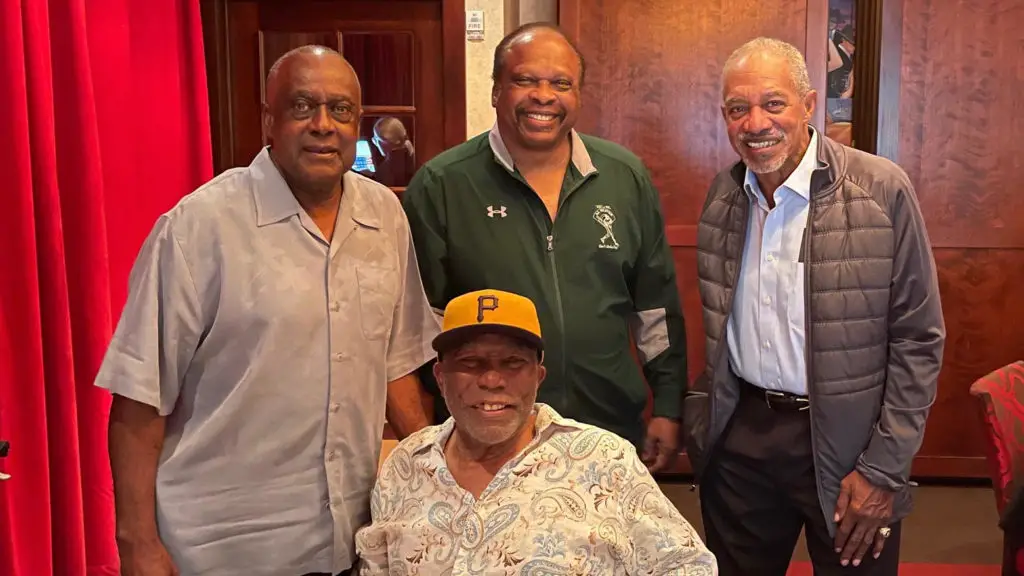 Clemente was the first to go. He died on a relief mission to help Nicaraguan earthquake victims on Dec. 31, 1972, when the plane full of supplies crashed into the ocean shortly after departing from San Juan, Puerto Rico. 
The 1971 Pirates' reunion serves as a reminder of Clemente's impact on the game and country.
Clemente made history on national television immediately after he was named the 1971 World Series MVP. 
Luis Roberto Clemente remembered how he felt back home in Puerto Rico when his father was interviewed by Bob Prince after he was named World Series MVP.
"On the greatest day of my life," Clemente said in Spanish, "I send my children my blessing and hope my parents give me their blessing in Puerto Rico."
Roberto Clemente's blessing
Those were the first Spanish words uttered on national television in the U.S.
Luis Roberto Clemente was only five when his father mentioned the blessing. He actually had turned 5 the day his father stole the show at the 1971 All-Star Game in Detroit. That season proved memorable for him with the Midsummer Classic and the Fall Classic.
Luis Roberto Clemente is 55 now. One thing immediately comes to mind when he thinks of the 1971 World Series champions.
"MVP," Luis Roberto Clemente said. "Dad became the MVP. Dad basically when he was approached to say a few words, he said, 'Before I say anything in English I would like to say something in Spanish for my mother and father in Puerto Rico.'
"And that was, 'En el dia mas grande de mi vida, a los nenes la bendición mía, y que mis padres me echen la bendición en Puerto Rico.' Those were the first words that were transmitted in Spanish via satellite. So it was a historical moment."
Get the Our Esquina Email Newsletter
By submitting your email, you are agreeing to receive additional communications and exclusive content from Our Esquina. You can unsubscribe at any time.