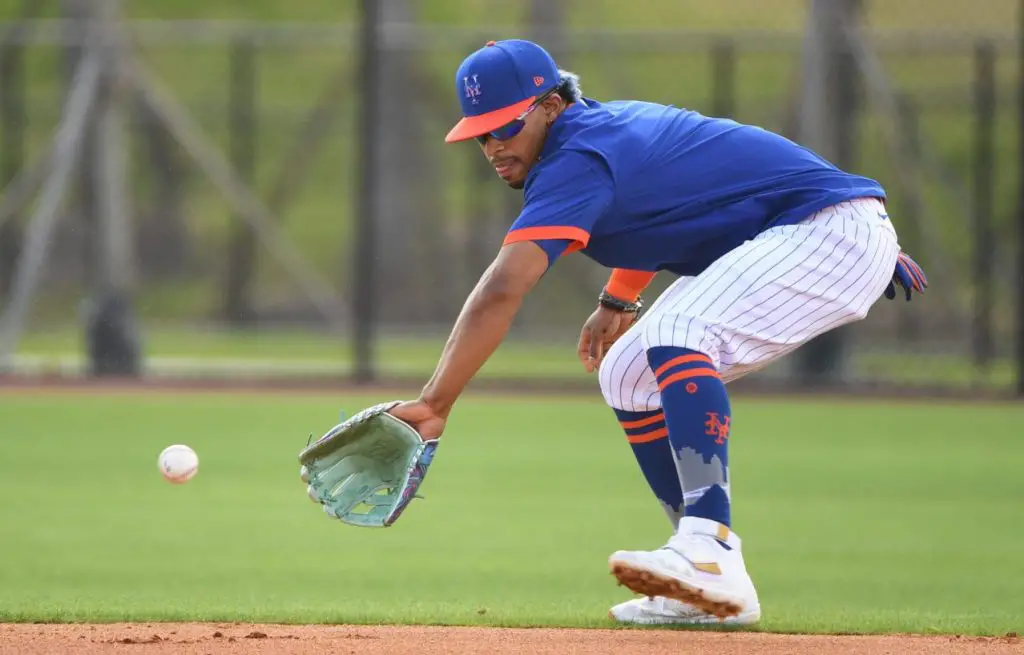 MLB Rankings: The 10 Best Shortstops in the Game
In the age of the shortstop, who takes the number one spot in Our Esquina's MLB Rankings of the game's toughest position?
MLB Rankings: SS Ranked 7-5
Xander Bogaerts, Boston Red Sox
Xander Bogaerts has been a constant for an organization that has undergone many changes since 2018. He has also exhibited the qualities of a modern-day Iron Man for shortstops in the game.
In fact, since logging his first full season in 2014, no shortstop has played in more games than Bogaerts. It's a testament to his reliability both defensively and offensively.
"Bogey" won't blow your mind with a mammoth home run or a never-before-seen defensive play, but he shows up to work everyday and does what is necessary for his team to win.
Carlos Correa, Houston Astros
Carlos Correa is perhaps one of the most divisive figures in the sport today. A member of the 2017 Astros, he has embraced the role of the villain cast against him and his teammates.
It's precisely what makes him so great. That despite being called a cheater, he still manages to find a way to make his opponents and their fanbase sweat when it matters most.
For example, in the minds of many, the Houston Astros had no business even being in the postseason last season. The team had lost Gerrit Cole in free agency, Justin Verlander was out for the season, and José Altuve was a shell of himself.
Still, Correa (AKA "The Captain") put the team on his back, nearly making it to the World Series for the third time in four years. It's because of this that when "Showrrea" enters free agency next season, he'll be sure to rake in one of the richest contracts any shortstop has ever gotten.
Trea Turner, Washington Nationals
One of the more versatile shortstops in the game, there's no telling what Trea Turner can't do on the field. He can hit for average, hit for power, steal bases, and bounce around the field, playing multiple defensive positions if needed.
Early on, Turner gained a reputation for being injury prone. However, much of it was beyond his control
What is undeniable is that his resourcefulness on the field is unmatched in today's game. This will make him one of the most desirable free agents in a couple of seasons, which is why the Nationals are working hard to lock him up before its too late..
Get the Our Esquina Email Newsletter
By submitting your email, you are agreeing to receive additional communications and exclusive content from Our Esquina. You can unsubscribe at any time.