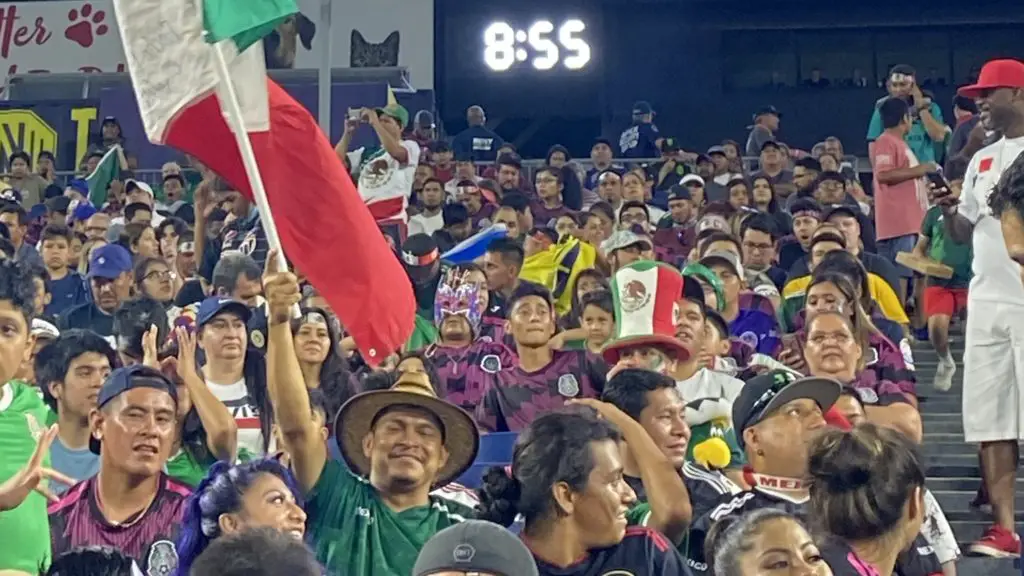 Mexico wins twice without infamous chant
Mexico fans avoid gay slur in first game since FIFA sanctions
NASHVILLE – A slow stroll through the Nissan Stadium parking lot felt like a walk through a small town in Mexico at Christmas time. The leisurely jaunt Wednesday night before the Mexican national team's game against Panama was reminiscent of walking through Arandas, Jalisco, during the holidays.
You saw license plates from various U.S. states. And since they were home, they were going to live it up. 
That's how it felt at Nissan Stadium before Mexico dominated Panama. Cheerful Mexico fans tailgated in front of cars and trucks with license plates from all over the South and Midwest.
You could see South Carolina, Mississippi,  Alabama, Georgia, neighboring Kentucky and Tennessee too, obviously. Idaho, Illinois, Indiana, Missouri, Nebraska, New Jersey, North Carolina, and Virginia were represented. Even Rhode Island and Utah plates were spotted. I even spied the Mexican state of Guanajuato. 
The crowd of 30,386 created a beautiful display of the Mexican diaspora getting together, just like Christmas time in the old pueblo. El Tri delivered an impressive 3-0 victory over Panama on an oppressively humid day.
Diego Lainez shines for Mexico
Starlet Diego Lainez entertained the crowd with his creativity and fancy footwork, opening the scoring. He was easily the man of the match.
The biggest story of the game, though, ended up being the crowd behavior. The pro-Mexico fans followed the guidance of the multiple visual, audio and video requests by not chanting "puto."
Of the five MexTour games this was the most interesting leading up to the contest. Sure, Mexico plays Panama in two upcoming World Cup qualifiers, including one in September. 
This night was more than strictly a soccer story. The FIFA sanctions loomed. Nobody knew what would happen in the first game after Mexico was sanctioned by FIFA for their fans' behavior.
Major credit goes to the Mexican Soccer Federation, star goalkeeper Memo Ochoa an fan group Pancho Villa's Army for making their best pre-game efforts to squash any potential bad behavior.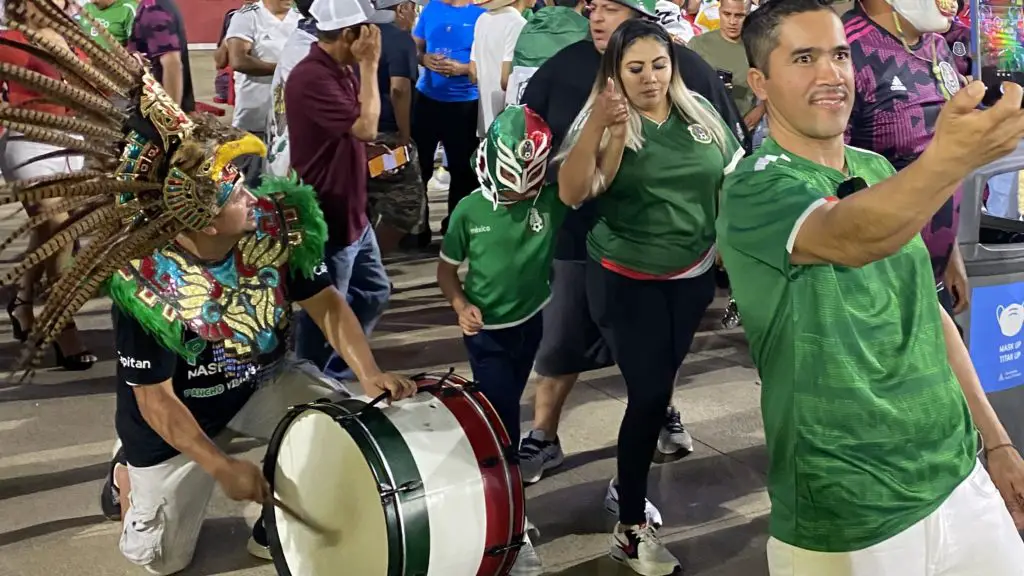 FIFA recently hammered El Tri by forcing Mexico to play its next two home World Cup qualifiers without fans in the stands. Those penalties were handed down because the crowd at the recently Olympic qualifiers in Guadalajara kept chanting their infamous homophobic chant.

El Tri fans get FIFA message
It's almost as if the FIFA sanction needed to happen to shake a fanbase and to get them to take FIFA's actions seriously.
There is one game left on the MexTour, Saturday in Los Angeles against the Super Eagles of Nigeria. Then El Tri will play the Gold Cup in Mexico and the Olympic Games in Tokyo. 
Anything can happen. Progress can sometimes be slow, but hopefully this is the last time we have to worry about the behavior of the fans impacting games. 
We collectively have to be beyond the chant now. It does not matter what we think of the chant. 
The free speech analysis is inapplicable and inappropriate on this issue. What's important is that FIFA has issued a ruling, and FMF avails itself to FIFA's rules.
It has to stop. The chant was not heard Wednesday, so Mexico won twice at Nissan Stadium – on and off the field.
But this isn't something El Tri fans should just do because FIFA demands it. This move is important because it is the right thing to do. We have to acknowledge the value of an evolving standard of collective behavior. Let's hope that the message at the end of FMF's video appeals to the fans.
"Let's Chant for the Mexico of Today" should be complied with tomorrow and forever.
Get the Our Esquina Email Newsletter
By submitting your email, you are agreeing to receive additional communications and exclusive content from Our Esquina. You can unsubscribe at any time.