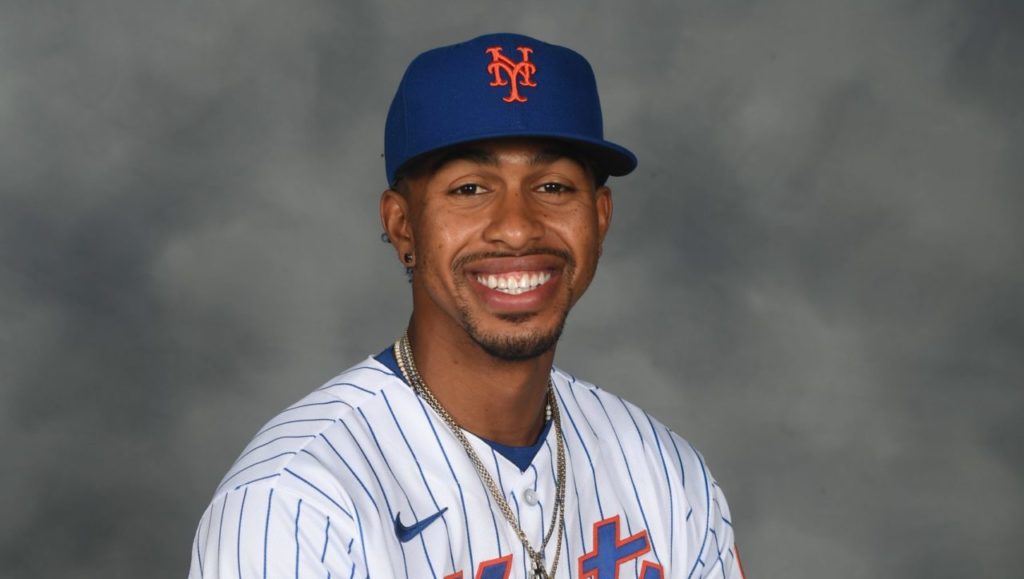 Mets reach $341 million deal with Francisco Lindor
Francisco Lindor deal shows Mets are serious about competing
With a few Amazin' exceptions since 1962, the Mets have always played in the Yankees' long shadow. A single player won't change that reality, but Francisco Lindor will surely help on that front in Queens.
Mr. Smile has $341 million reasons to smile, and so do the Mets and their faithful. New Mets owner Steve Cohen has proved yet again that things are different in Queens. 
Cohen got his first win of the season hours before a single pitch was thrown on Opening Day. He and Lindor won the tabloid's back pages and the headlines throughout baseball media with news that leaked on the eve of Opening Day. According to multiple outlets, the Mets agreed to a 10-year, $341 million deal with Lindor on Wednesday night.
The San Diego Padres' Fernando Tatis may be the new face of baseball in many ways, but Mr. Smile is the best established shortstop in the game. He's charismatic, bilingual and a leader.
Lindor is polished, on and off the field. 
Francisco Lindor is best shortstop
On the field, the 27-year-old from Caguas, Puerto Rico, is a four-time All-Star. He has collected a pair of Gold Gloves and two Silver Slugger Awards. 
In an era that arguably has the deepest crop of superstar shortstops in baseball history, Lindor is the best. That's saying quite a bit, considering what the Astros' Carlos Correa, the Cubs' Javier Báez, the Nationals' Trea Turner, Corey Seager and Trevor Story have accomplished. 
Oh, and don't forget what the Padres have invested in Tatis.
"My favorite shortstop right now, his name is Francisco Lindor," Correa said last month. "He's also from Puerto Rico. It's not bias. He's just really good. I enjoy watching him play."
Correa edged out his fellow Boricua for the 2015 American League Rookie of the Year Award in a tight race. A year later, Lindor led the Cleveland Indians to an exciting seven-game World Series loss against Báez and the Cubs.
Correa won the title with the Astros in 2017 and reached the World Series again in 2019. He credits Lindor with helping him improve his defense to the point that Correa was a Gold Glove Award finalist in 2020.
"I enjoy the way he goes to work every single day," Correa said. "I got to see him work when I was in the (World) Baseball Classic in 2017, and I saw why he's so good defensively.
"He helped me become a better player. I saw the drills he was doing. I saw the way he approached practice. It helped me. It showed me that's what it takes to be able to be a Gold Glove-caliber player." 
Francisco Lindor's impact extends beyond field
Off the field, Mr. Smile has also been one of the most marketable players in baseball.
He was the face of the 2019 All-Star Game at Cleveland's Progressive Field. Earlier this spring Lindor made a $1 million donation to his former prep school
The Indians knew they couldn't afford Lindor if he hit free agency after this season. So they traded him to the Mets this winter.
Now Cohen, the Mets' new billionaire owner, has looked up Mr. Smile for the next decade. The Yankees are still considered a better team. The Bronx Bombers are the best and most valuable brand in Major League Baseball. That isn't likely to change anytime soon.
Moreover, the men in the Bronx are expected to contend for a World Series title. Lindor, Cohen and the rest of the men from Queens are not considered World Series contenders yet, but a wild-card berth seems possible this season.
Sure, the Yankees' large shadow still looms large over the Mets, but things are as bright as Lindor's smile these days in Queens. That's progress.
Get the Our Esquina Email Newsletter
By submitting your email, you are agreeing to receive additional communications and exclusive content from Our Esquina. You can unsubscribe at any time.