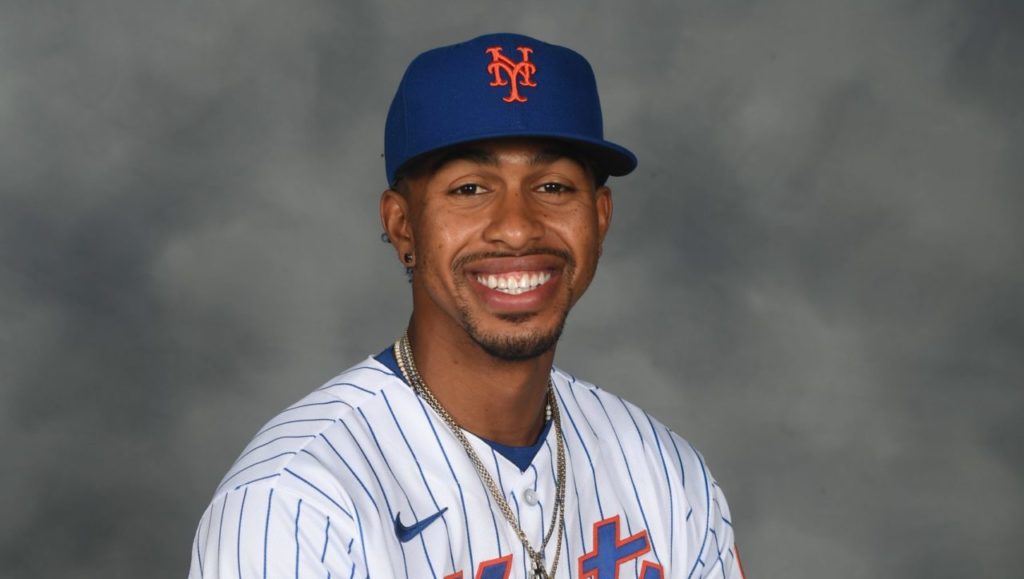 Francisco Lindor Gives $1 million to Alma Mater
Mets star Francisco Lindor wants to help those wanting to accomplish their dreams
Even now as a superstar, the Mets' Francisco Lindor still remembers the angst and fear he felt as a 12-year-old driving to Montverde Academy for the first time as an eighth grader. 
As he looks back at that trip almost 15 years ago, the first thing that comes to mind are the trees that dot the campus, and his inability to speak English. He spent the first few days after moving from his native Puerto Rico to the Florida college prep school trying to learn how to say, "I don't understand."
"It took me forever," Lindor says. "I ended up writing it in my hand because I didn't learn it. That's how it started. I was scared. I was anxious, but as soon as I walked into those doors great members of the faculty helped me."
Lindor understands now, in more ways than just the English language.
The Mets' star shortstop understands how difficult the adjustment can be, and he appreciates the impact he can make now that he's one of the biggest names in baseball.
The four-time All-Star donated $1 million to the school's capital campaign to build a new middle school building, which is now named Lindor Hall.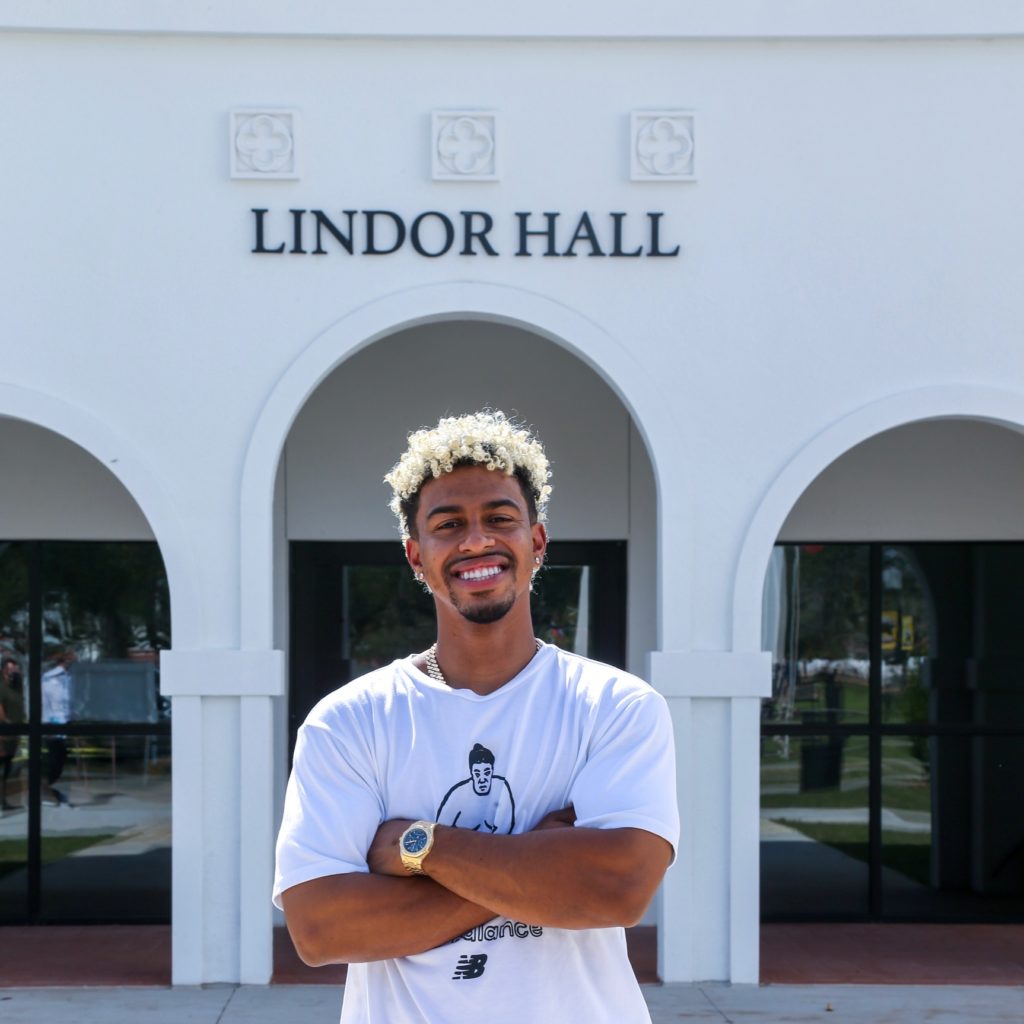 Living up to the legacy of fellow Puerto Rican Roberto Clemente, Francisco Lindor showed his commitment to education with his first major donation.
Lindor Hall will serve 203 middle school students at Montverde, which serves Pre-K through 12th grade students.
Just the beginning for Francisco Lindor
"It's going to start here, but it's not going to end here," Lindor said. "We want this to spread around the nation, around the world. It's not just impacting the people in my community, everybody around us in need. 
"I want people that are just like I was, somebody that's trying to accomplish a goal and a dream, but with a great educational foundation. That's the model. Bring people that have goals that want to succeed in life, that want to be someone bigger in life, but have the education being the main thing."
By the time Lindor left Montverde Academy 2011, he was more than just fluent in English. He was one of the best baseball prospects in the country, prompting the Cleveland Indians to take him with the eighth overall pick in that summer's draft. 
Almost a decade since he graduated, Lindor is considered one of baseball's most charismatic stars. He's nicknamed Mr. Smile and arguably the best shortstop in baseball at a time when there are many special shortstops. 
Francisco Lindor sends strong message
"Francisco's gifts are of seismic importance to Montverde Academy," said Dr. Kasey C. Kesselring, the head of Montverde Academy. "Francisco Lindor made a mark on Montverde Academy as a student. He was special on the baseball field and in our community, with a tremendous work ethic, an infectious smile and grace towards others that we see continuing in his professional life. 
"His donation sends a strong message to everyone that academics will always come first. Education is lifelong, and a sports career has an expiration date. This gift from Francisco is not surprising because he has always been selfless and humble. He sees the value of what the Academy instilled in him and is generously giving for a lasting impact on others."
Lindor credited Dr. Kesselring with being extremely helpful during his time at the school. He also mentioned a pair of teachers who helped him during his early days at the school.
"I remember it was just a great environment to learn, a great environment to succeed," he said. "That's what I want to create with this building, to be a great environment for young students to be successful."
Lindor was at the school from eighth grade during the 2006-2007 school year. He lived on campus that first year before his family moved to Florida when he was a freshman. 
"To be honest," Lindor said, "the first … semester I was like, 'I don't need the language. I don't need English to play baseball' because I was, in my mind, the cool kid that wasn't going to let anybody step on me and I was going to do whatever it took to be a great baseball player. 
"Then I soon realized that to live where I was, I needed to learn the language. And to order food I needed to learn the language, and to play the game that I loved the most I needed to learn the language. Right then education became first."
Get the Our Esquina Email Newsletter
By submitting your email, you are agreeing to receive additional communications and exclusive content from Our Esquina. You can unsubscribe at any time.