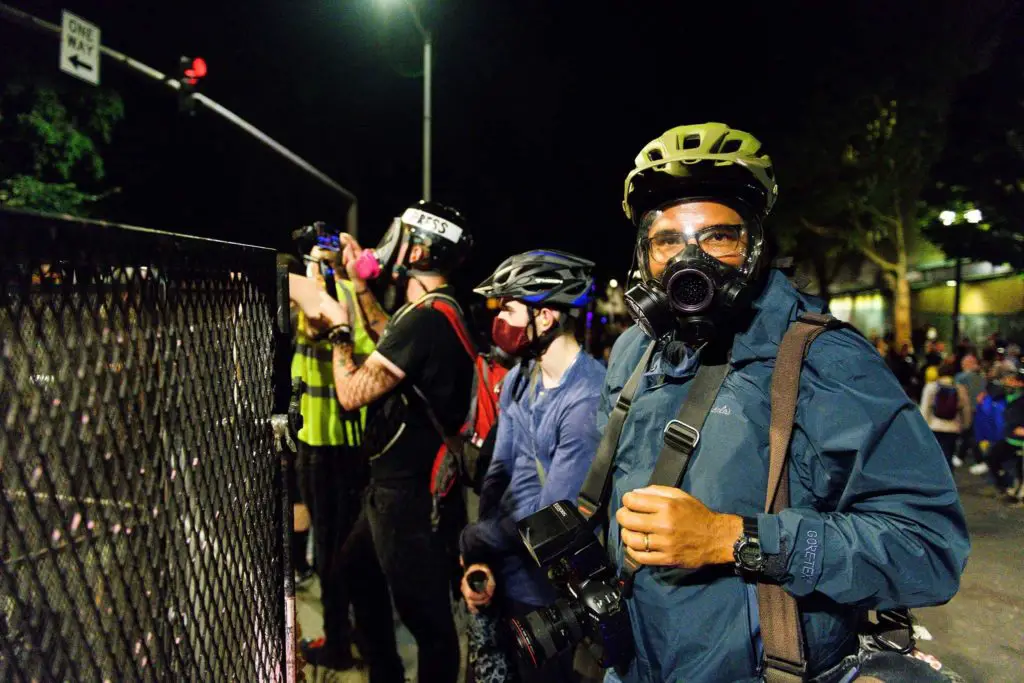 Marcio Jose Sanchez and Julio Cortez add Pulitzer to triumphant journeys
Marcio Jose Sanchez becomes first Honduran to win Pulitzer, on AP team with Mexico native Julio Cortez
Nine years after immigrating from Honduras, Marcio Jose Sanchez was at San Jose State University when his adopted city broke out in civil unrest. Watching the coverage of the 1992 Los Angeles riots, Sanchez grabbed his cameras and jumped into his beat-up 1972 Volkswagen bug intent on driving home to cover the unrest.
Julio Cortez, who had immigrated from Mexico through a fence on the San Ysidro border in 1989, was at his home in the Los Angeles valley during the 1992 riots. He was only 13 and scared, especially because his father had gone to Mexico at the time. He had yet to develop the fearlessness he showed last year while capturing some of the most memorable images during the civil unrest that erupted after George Floyd was killed in Minnesota.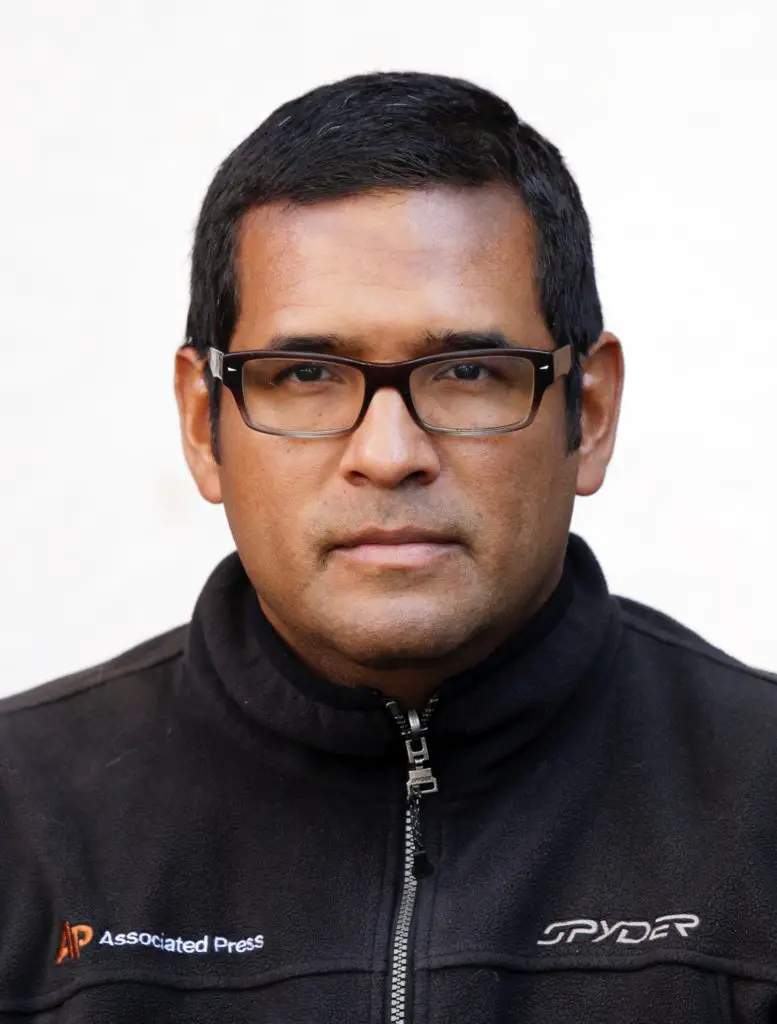 Cortez found his calling after the Sept. 11, 2001, terrorist attacks on the World Trade Center and the Pentagon. That's when he decided to be a photojournalist instead of a sports writer. 
Sanchez never made it to Los Angeles to cover the 1992 riots. He got to work immediately near campus after rioting and looting broke out in San Jose. He had a six-column picture on the cover of his school's newspaper the next day, securing clips that led to his first newspaper internship. 
Fearless and committed from the start
"I felt like I'd been there before," said Sanchez, who grew up in a city that was predominantly Black and Latino. "I felt like, 'I've seen this before. This is Lynwood. This is Compton. I understand.' I wasn't scared."
Sanchez and Cortez remained steady as they documented the civil unrest after George Floyd was killed by a Minnesota police officer last year. 
They captured some of the most iconic images of the unrest. Cortez and Sanchez were part of the Associated Press' 10-person team that earned the 2021 Pulitzer Prize for Breaking News Photography. 
Sanchez is the first native of Honduras to win a Pulitzer Prize.
Marcio Jose Sanchez makes Catracho history
"The sky's the limit in this country," Marcio Jose says. "That's what I want other immigrants to see in this, that being in America means that you can reach any goal. Even if it's beyond your highest expectations you can do it."
Marta Sanchez sat in front of her son's laptop and gently clapped three times after the Pulitzer Prize for Breaking News Photography was announced.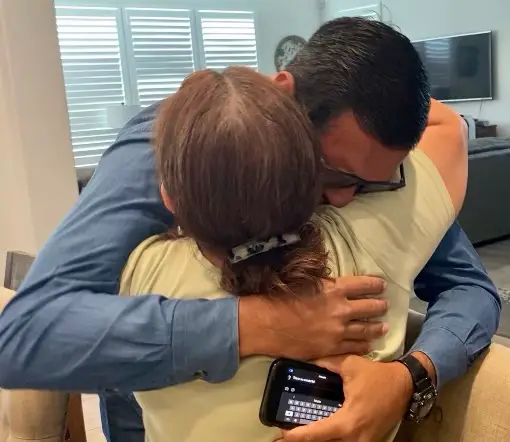 "Oh wow," she said gently, barely above a whisper. 
It had been 38 years since she and her late husband Marcio Sanchez Sr. left their native Honduras and settled in the working class neighborhood of Lynwood, Calif., between Compton and Watts.
Marcio Jose didn't know any English when he enrolled at Hosler Junior High adjacent to Lynwood Park, where years later tennis prodigies Venus and Serena Williams would practice on the city's tennis courts.
His command of the English language grew at Lynwood High a few years after Death Row Records founder Suge Knight starred on the school's football team. Sanchez began taking photography classes at Lynwood High as a junior. 
Guidance from beloved English teacher
Sanchez found his calling as a senior in high school thanks to beloved English teacher Janet Sampson. The late Sampson asked students to write a report on a career tied to something they love. Marcio Sanchez researched careers in photography. That's when he learned about photojournalism at the Lynwood Public Library.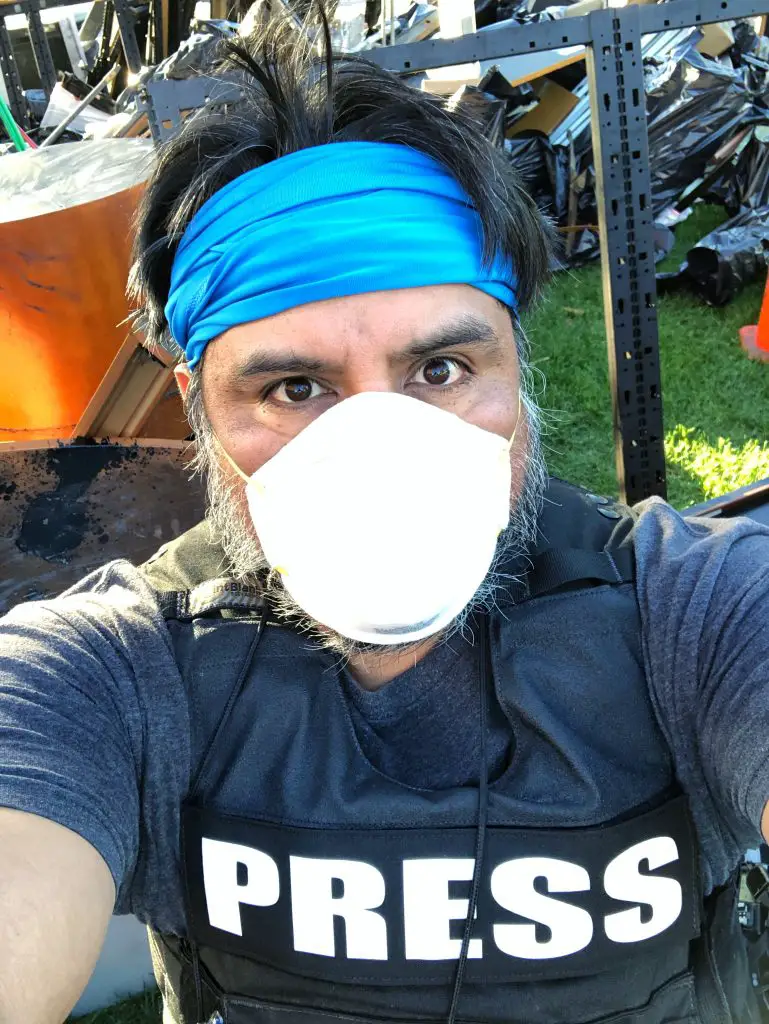 A few months later, Sanchez and his family went to the 1988 Rose Parade in Pasadena. They arrived around 4 a.m. to secure a good spot. Marcio Sanchez noticed a photojournalist.
The photographer's face is etched in Sanchez's memory more than 33 years later. Young white guy, mullet, tan photo vest, denim jeans, camera on each shoulder.
"That's when I knew it," he says. "That's when I said, 'That's what I want to do.' That's what set me on a one-track mind to photojournalism."
Mexican roots
Cortez is the second Associated Press staffer from Mexico to win a Pulitzer Prize in photography. 
"This is a good testament for any up-and-coming photojournalist and immigrant children who want to chase big things," Cortez said. "It's possible. Working hard sure goes a long way. I share this not only with my AP family, but my family at home as well as my family in Mexico, who have been my No. 1 supporters since Day One.
"They were beyond happy to hear the news as they watched the live broadcast of the winners on their devices in Mexico. So awesome to put my family, my country and my colleagues forward with this." 
Immigrants, indeed, got the job done.
Cortez dreamed of becoming a sportswriter. He even worked part-time for the Los Angeles Daily News' sports department while in college. Cortez counts the Dodgers' iconic Hall of Fame Spanish language broadcaster Jaime Jarrin among his early inspirations. 
His career path changed, however, when he saw pictures from the World Trade Center and the Pentagon in 2001 while walking through the L.A. Daily News' photo department. 
Moved by images of Sept. 11
"I just remember thinking, 'This is instant history,'" Cortez told Our Esquina in February. "Like [these are] the images that you're going to be seeing in the history books for the rest of time. So that day I decided, forget writing, I'm going to be a photographer."
Cortez's photos will be in history books for generations. The image he shot of a protester holding the American flag upside down in Minneapolis is perhaps the most iconic image of the unrest after George Floyd's death.
Sanchez was among the many people who told Cortez his picture was a Pulitzer Prize-winning shot soon after he saw it. Cortez modestly deflected such talk, reminding people that many brilliant shots were made last year. 
Sure enough, the Associated Press staff delivered a powerful and strong entry. 
"I'm truly honored to be part of the photography team that won this award," Cortez said. "Everyone on the team did an exceptional job in covering this wide ranging story across the United States, and I'm so honored and humbled to have a part of it."
Appreciating parents' sacrifices
They're also celebrating in Honduras, where local media has been reaching out to Sanchez since the Pulitzer Prizes were announced. 

Marcio Sanchez Sr. died in 2015, but the younger Marcio is comforted knowing that his father would have been so proud. 
"This prize transcends any cultures or countries," Marcio Jose said. 
Marcio felt his father's presence as he hugged his mother and cried. He remembered all the sacrifices his parents made so that he and his siblings could be in this country. They're sacrifices similar to the ones Cortez's family made. 
Marcio remembers what basketball legend LeBron James said at a press conference he covered after James found racist graffiti at his home in Los Angeles. He remembers the Lakers star saying that statistically he was not even supposed to be here having this success and this platform. So the superstar was adamant that a "little racist graffiti" was not going to bring him down.
Those words resonated with Sanchez that day and again after he won the Pulitzer.
"My name is not even supposed to be here," Sanchez says. "I have friends in prison for life. I've been in tears a lot. Julio was supposed to be here. He was supposed to win. After I saw that picture, I knew he'd win a Pulitzer, but I wasn't supposed to be here.
"I in turn felt the same way about the Pulitzer. Statistically I'm not even supposed to be in position to win such an award."
Steve Gonzales' proteges
They're both part of that historic AP staff. Their names are now in the history books among the winners of the most prestigious prize in journalism. They're hermanos. They've actually been brothers in many ways for years. 
"Look at these three beautiful brown faces," Houston Chronicle photographer and former photo editor Gonzales remembers one of them saying when they spoke via FaceTime shortly after the prize was announced.
Gonzales actually hired both of them to their first full-time jobs. Gonzales hired Sanchez at the Kansas City Star in the mid 90s. Then he hired Cortez at the Houston Chronicle about a decade later. 
He met them both at the National Association of Hispanic Journalists' conventions. He's administered tough love and gentle caring to both over the years. So naturally, they both called him soon after the Pulitzer Prizes were announced. 
They sang Happy Birthday to Gonzales on FaceTime and thanked him for all his help. 
Gonzales declared it the best birthday gift he has ever received. Wanting to document the moment, Gonzales had his son Miguel shoot pictures of him during the FaceTime call. The mentor then challenged his proteges before they hung up. 
"Now," Gonzales told them, "step back and find the next Julio and the next Marcio. I feel confident that you will."
Get the Our Esquina Email Newsletter
By submitting your email, you are agreeing to receive additional communications and exclusive content from Our Esquina. You can unsubscribe at any time.