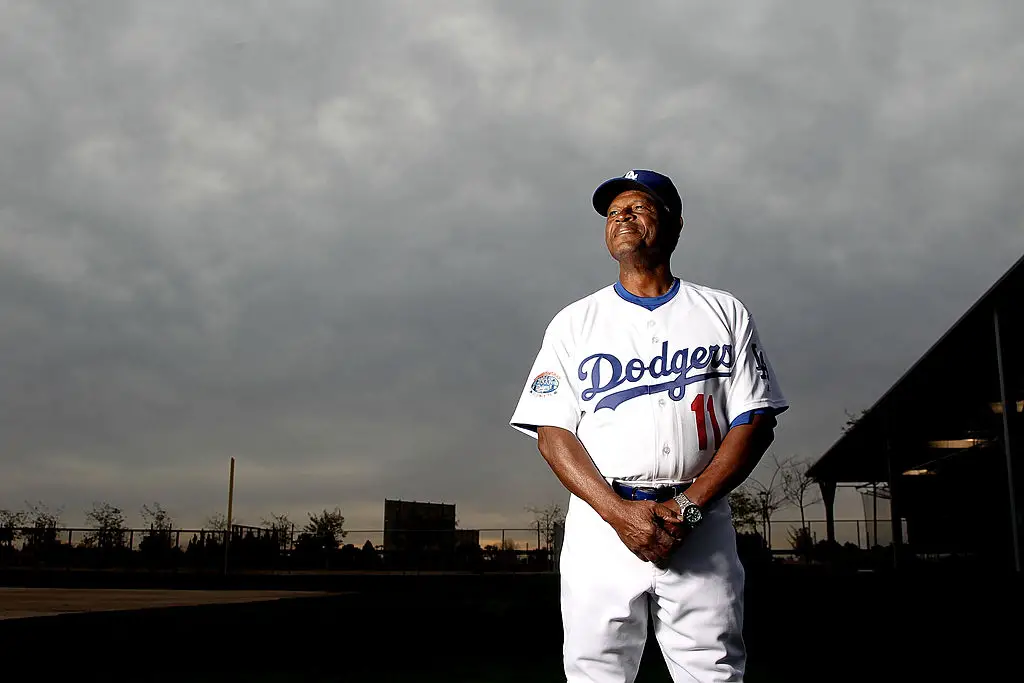 Manny Mota legacy as devoted father extends beyond family
A look at the teachings Los Angeles Dodgers legend Manny Mota shared with his kids and community.
Manny Mota would gather most of the broken bats after each game when he managed in the Dominican winter league. Then when the Tigres of Licey were off, the Dodgers great would get to work in his shop.
Mota would then spend hours nailing the salvageable broken bats together. He would wrap tape around each bat, and then stack them all in the back of the family's station wagon. 
The man who grew to become one of Roberto Clemente's closest friends would then drive around Santo Domingo. 
"Whenever he saw a pickup game anywhere in Santo Domingo," Jose Mota recalls, "he dropped them out."
Cleveland Indians slugger Franmil Reyes was a recipient of one of Mota's random acts of kindness. He never forgot getting one of Don Manny Mota's bats.
His Children
Mis niños. That's how Los Angeles Dodgers legend Manny Mota refers to his own eight children and all of the kids who participated in his youth baseball league in Santo Domingo. 
"My children." 
Manny Mota, 83, is a father figure to many. 
Few have had the impact on people the way Manny Mota has had on his community and on his family.
Remembering the lack of opportunities he had as a child, Mota is always working to give back. He created the Manny Mota League in the 1970s to provide opportunities he never had growing up.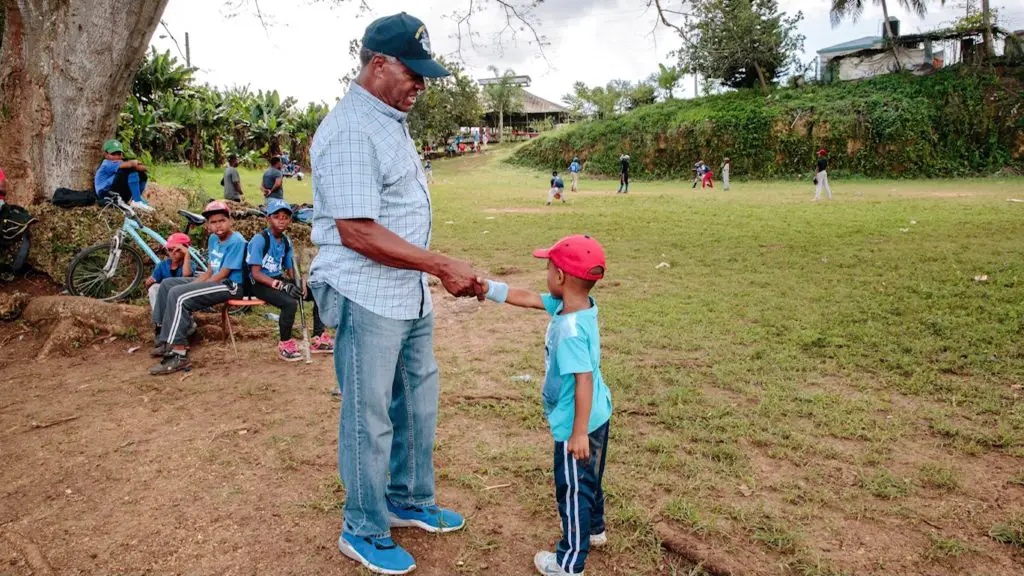 "We created the league in order to give kids the opportunity to play their favorite sport and to have fun," he said. "At the same time, we wanted them to interact and get to know each other as human beings, without having to worry about socioeconomic status."
Mota was always looking to open up doors, even through random acts of kindness. This wasn't missed on his son José Mota, a former big leaguer and current television analyst for the Los Angeles Angels.
Manny Mota leads by example
Despite being a full-time MLB player who frequently participated in Dominican Winter Baseball and dedicated so much time to his youth league, Mota always found the time to be present for his family. 
"My dad really cared about us and cared about our education," Jose Mota said. "He set the example on how to treat people in the way he interacted with his teammates and how he showed respect for the game. Showing up earlier than anybody, taking care of his body, his diet, and being home."
Manny Mota never missed a chance to be home with his family. Even though he wore many hats and dedicated much of his time to the betterment of his community, his children always felt his love and commitment.
That's a major reason why Los Angeles and Dominican baseball fans have always identified with Mota. Not only was he a family man, but is also the embodiment of hard work and dedication.
The man who finished his career as baseball's all-time leader in pinch hits always seemed to come through off the field as well.
This enseñansa, or teaching, wasn't lost on his eight children either.
"We saw what my dad did on a daily basis just to get ready for maybe one at-bat," José Mota said. "He put his work in. Nobody had to tell him to get there early. No! He knew what he needed to do "
The same thing resonated with players in Mota's youth baseball league in Santo Domingo. Former MLB All-Star Moises Alou is just one of several former Manny Mota League alums who reached the majors as a player, coach or umpire. Placido Polanco and Texas Rangers hitting coach Luis Ortiz also played in the league.
Minnesota Twins third base coach Tony Diaz, another alum of the Manny Mota League,  still recalls the advice he got as a teenager.
"We (Dominicans) need to work twice as hard as Americans because we can't afford to lose our opportunity," Diaz, 44, remembers Mota saying. "But that also means we get twice as good."
The ultimate team player
None of this would have been possible without Mota's number one teammate, his wife Margarita Mota. She helped run the youth baseball league and the Manny Mota International Foundation. Doña Margarita also held down the fort back at home. 
Then when the school year was over in the Dominican Republic, she packed all eight of her children and traveled back to Los Angeles so they could be with their father.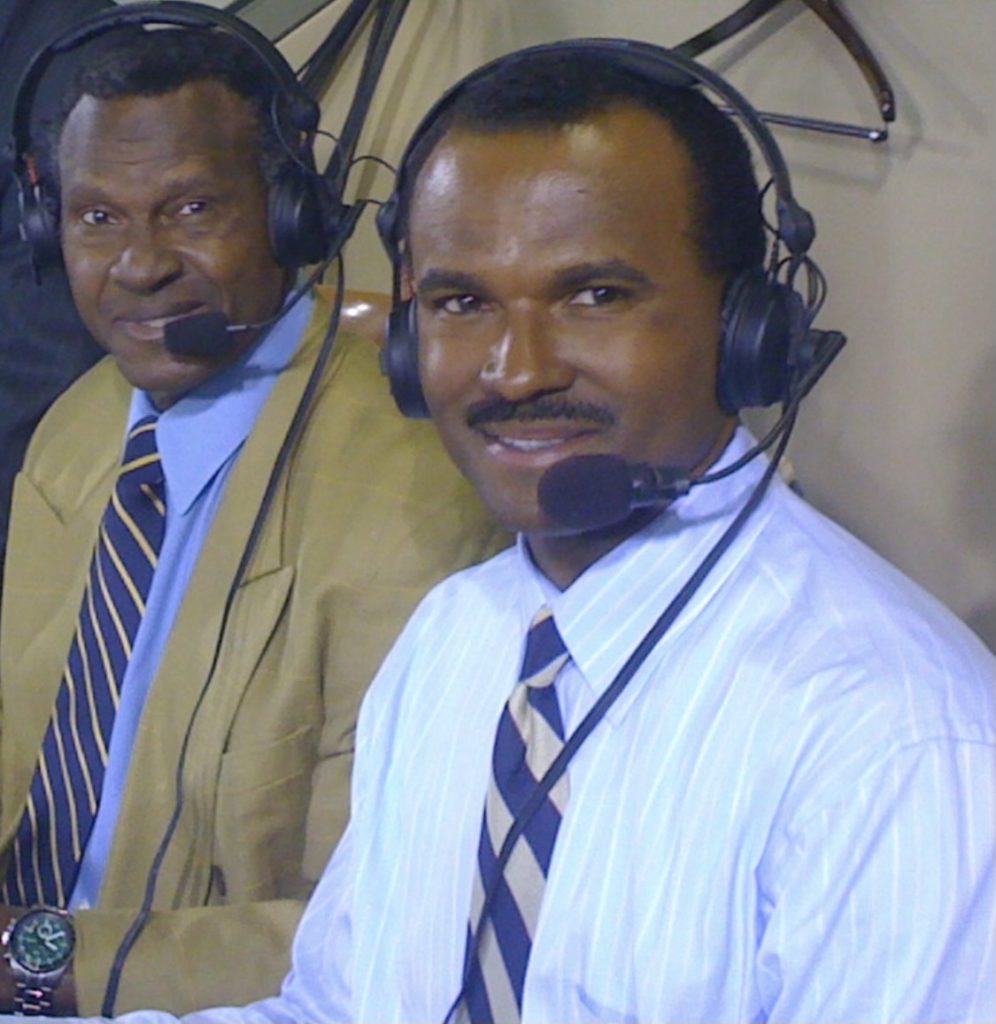 "She never complained about it either," José said.
Doña Margarita also came from humble beginnings. Seeing that her children were fortunate enough to have the opportunities she didn't have, she wanted to instill in them confidence and discipline.
She delegated responsibilities to her children, all the while instilling within them the importance of education. This too was of great importance to Manny Mota.
She surrounded herself with "scholarly" people, as José Mota put it. Doctors, engineers, and architects, all with the intention of having them be influential figures in her children's lives.
For the most part, their partnership worked. The fruits of their labor have paid off tremendously. Still, Mota advises his niños to strive for more.
"I want to remind them to never be satisfied," he said. "Because there's always room for growth and to get better."
Featured image by Jed Jacobsohn/Getty Images.
Get the Our Esquina Email Newsletter
By submitting your email, you are agreeing to receive additional communications and exclusive content from Our Esquina. You can unsubscribe at any time.