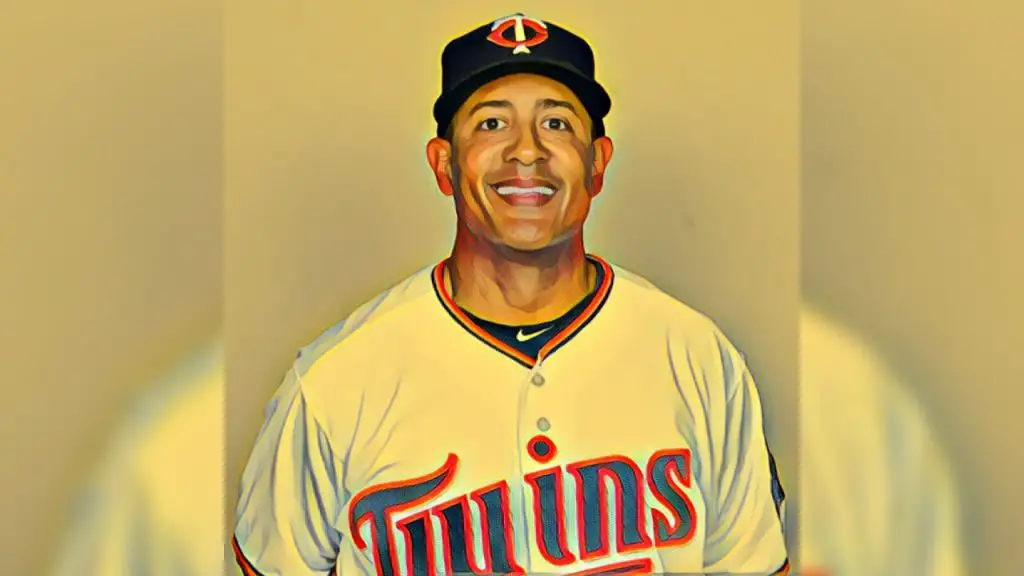 Minnesota Twins 3B Coach Tony Diaz Methodically Marched to Majors
Minnesota Twins 3B coach Tony Diaz had an unconventional journey to MLB.
When Tony Diaz was just 7 years old, he'd watch players in full uniform walking to the ballpark in his neighborhood of Santo Domingo Este. This sparked a desire within him, a yearning to become a baseball player.
Diaz came from a lower middle class family. As he describes it, "We got our three meals a day and the essentials, but no more than that."
His father, Manuel Diaz, never finished high school. As such, he valued education and frowned upon Tony's obsession with a game he felt most Dominicans would never play professionally.
His mother Rosa Gonzalez, however, was extremely supportive. 
"If that's what you want, go for it!" Gonzalez would say.
Eventually, his father made a concession. Manuel Diaz told Tony he could play if he got good grades. That's exactly what Tony did. 
By around age 11, Tony was introduced to the world of organized baseball in the Manny Mota League.  There, he met a "brother in life" in Placido Polanco and many more who were more than friends and teammates.
Tony played so much, he showed up to practice once wearing a pair of beaten up cleats.
"¡Mi hijo, no!" Don Placido Polanco Sr. told Diaz. Days later, the elder Polanco presented Tony with a new pair of cleats.
A second father, Placido Polanco Sr.
Diaz, who is one of the baseball's top managing prospects, considers Polanco Sr. a second father. Polanco Sr. motivated and encouraged Diaz to continue playing. .
Having played in the Manny Mota League, Diaz vastly improved his skills on the field. He even represented the illustrious league in many tournaments across the country, garnering the attention of MLB scouts.
All the while, Diaz continued to get good grades. He graduated from high school and then moved to the United States with a baseball scholarship.
Also, around the same time, the Philadelphia Phillies offered him a contract.
Instead of taking the Phillies' $3,000 offer, Diaz took the advice of Manny Mota, a former All-Star and icon in Quisqueya. Years prior, Mota offered the players of his league the following words of wisdom:
"In baseball, you can win and you can lose," Tony Diaz recalls Mota saying. "But in education, you can always win."
Manny Mota's advice stuck
This paired with his father's wish for Diaz to get the education he never had, prompted Tony to walk away from his dream …  at least for now. 
Later, with the help of the late Don Oderman and the Latin Athlete Education Fund (LAEF) along with Mota's guidance, Diaz found himself on the campus of Gulf Coast Community College in Panama City, Fla.
When Diaz arrived at Gulf Coast Community College (GCCC), roommate Julio Ayuso was the only Latino he saw. 
"I remember going to the cafeteria, and it was really shocking," he recalls. "We saw all the African-American students on one side, the white students on the other side, a couple of Asian students, and then there's me and Julio."
Fortunately, the school's baseball coach Darren Mazeroski needed a shortstop badly. Diaz was ready to play. This helped him become acclimated within the Gulf Coast community. He settled into his comfort zone: education and baseball.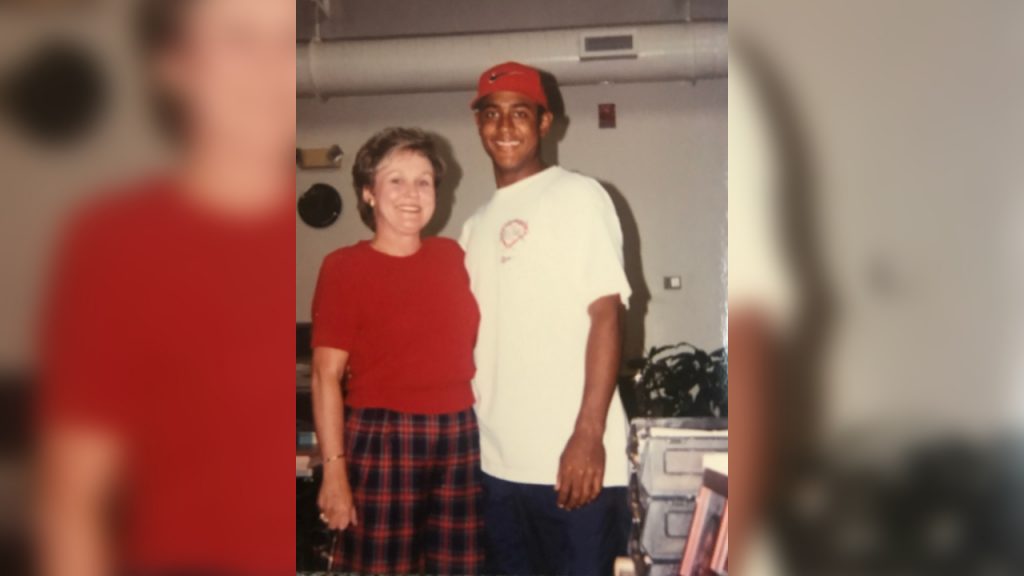 The school even hired an English tutor for him. He refers to her as his American grandmother, Ms. Sandra McIntyre. It took less than a year for another MLB team to come calling.
Tom Kochman drafted Diaz in the 46th round of the 1995 June Amateur draft to play for the California Angels. It was finally all coming together.
Injury altered Tony Diaz's career path
Then, in 1996, Diaz suffered a terrible injury. The opposing third baseman jumped and landed on Diaz's shoulder with all his momentum and weight. He tore his labrum and rotator cuff. One of his doctors even told him that the injuries were career-ending.
With guidance from Kochman and Oderman, Diaz continued to do well in school. Even after losing a year post-surgery, he received a full ride to Florida International University in Miami to continue playing baseball.
Instead of playing shortstop, however, Diaz transitioned to second base. Though his arm was no longer top-notch, he played and graduated from FIU.
Then, while attempting to play in Independent Leagues, Diaz was presented with a coaching offer.
In his first year at FIU, Tony Diaz befriended Richard Palacios. Tony was in his first year at the university. Palacios was in his last. 
Palacios, who was the Minor League pitching coach for the Colorado Rockies, recommended Diaz, at the age of 23, to be the Rookie Level hitting coach for the Rockies. Along with a glowing reference from Kochman, it wasn't long before Rockies farm director Michael Hill presented Diaz with an offer.
"At first, I thought it was a prank," Diaz recalls. "I didn't even get an interview."
Upon realizing that this was very true, Diaz didn't even want to talk about a contract. "Just put me on a plane, and we'll talk contract when I get to Tucson," Diaz told Hill.
All told, Diaz spent 19 years in the Rockies' system. From the very beginning, he was like a sponge, soaking up as much information from as many people as he could.
P.J. Carey paved way
Diaz considered himself fortunate to work for such a generous organization. An organization that employed people like P.J. Carey, the manager Diaz first worked under in Rookie Ball.
"As long as you have the players' best interest at heart," Carey first told Diaz, "just go coach."
This gave Diaz a sense of freedom, allowing him to be himself. He is adamant that he is where he is because God put Carey in his life.
Even when Diaz first started managing, seven years into his career as a coach, he relied on guys like his hitting coach Duane Espy. Espy was a former Minor League player turned coach with years of experience.
The mere fact that Espy was serving as hitting coach was a marvel to Diaz. But Espy wanted to be there. In fact, he chose to be there and Diaz felt extremely lucky to have him by his side.
Espy's presence could not have come at a better time. Diaz had a knack for beating himself up over moves that didn't work out.
"My real problem was second-guessing," Diaz says of his first year as a manager. "I remember putting on a hit-and-run, and it failed and I was beating myself up for it."
Fortunately, Espy was there to bring Tony back down to Earth.
"Tony, if you would have known that he was going to swing-and-miss, you wouldn't have put it on," Espy would say. Espy gave Diaz the comfort of knowing that If players don't execute, then it doesn't mean that it was the wrong call. They just didn't execute.
Bud Black played mentorship role
Then there were guys like Rockies manager Bud Black. Black met with Diaz while he was managing in the Arizona Fall League. They immediately clicked.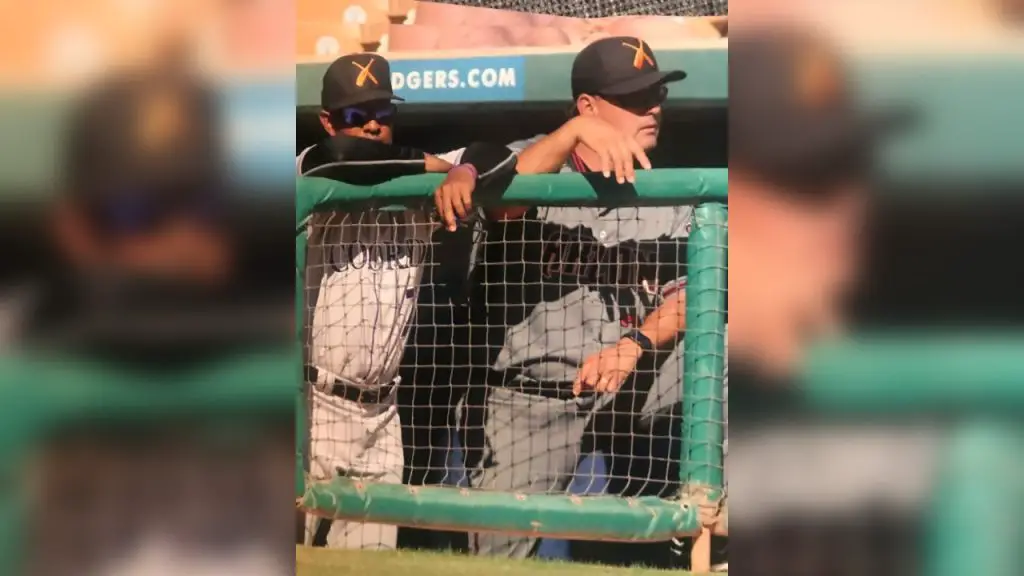 Black offered him the first base coach's job.
"I was just happy that I was making a difference in players' lives and players' careers," Diaz recalls. "Then, to see that happen was more than special."
After serving as the Rockies' first base coach in 2017 and 2018, Diaz received word from GM Jeff Bridich that the Twins requested an interview with him.
Surprising call from the Minnesota Twins
Initially, Diaz wasn't sure why the Twins were even interested in speaking with him. He'd been with the Rockies his entire career. Why was another team calling now?
Diaz had made a great impression on a number of people who all wound up in top positions within the Twins organization.
First, there was Twins general manager Thad Levine. Years ago, Levine had worked for the Rockies. They hadn't spoken in more than 10 years, leaving Diaz completely flummoxed by Levine's interest.
Then, there was former Twins player and current special assistant Michael Cuddyer. During Cuddyer's three years with the Rockies, he did a short rehab assignment in Grand Junction where Diaz managed.
Cuddyer threw Diaz's name in the hat for a position with the Twins.
Finally, there's Corey Dickerson. After the Twins hired Rocco Baldelli to be their manager ahead of the 2019 season, he relied on the advice of some trusted sources to help build a staff. Dickerson was one of them.
Diaz had managed Dickerson in Casper in 2010. 
Ultimately, Diaz did his research. Everyone he spoke with thought very highly of the Twins. So, he took the job. He couldn't be happier serving as the Twins' third base coach.
"It's such a collaborative approach of coaching, and it's been awesome so far," he said.
Recently, Diaz has been shuffling through his memory bank. He has been astonished by his journey.
"Win the day!" Diaz says of his mentality. "Then do it again tomorrow!"
Perhaps this is how he has made it this far. Sure, his dream of playing in the majors didn't pan out. Nevertheless, there he is, in the big leagues.
Get the Our Esquina Email Newsletter
By submitting your email, you are agreeing to receive additional communications and exclusive content from Our Esquina. You can unsubscribe at any time.