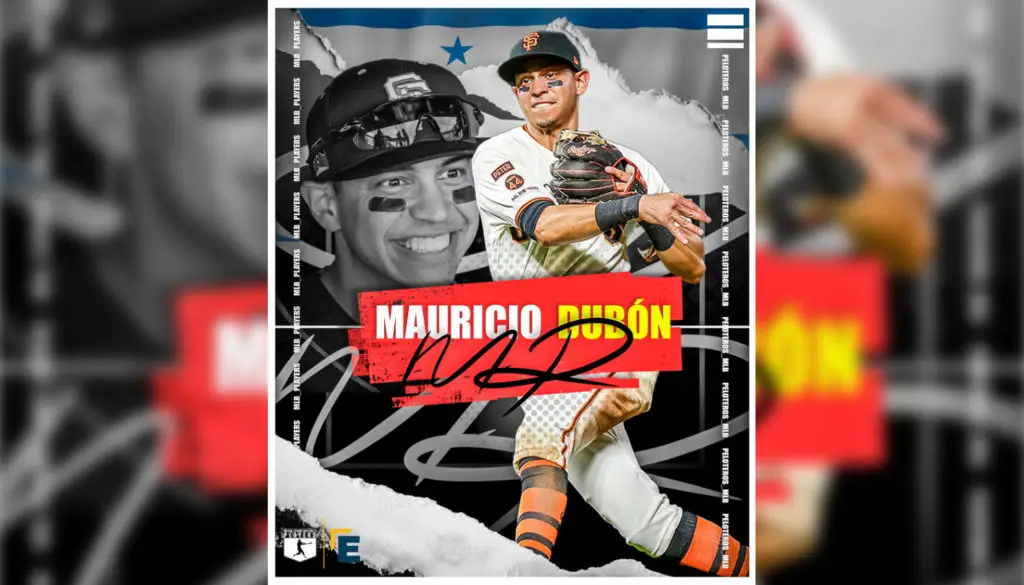 Giants utility man Mauricio Dubón represents Honduras
Mauricio Dubón is proud to be the only Honduran MLB player, but hopes he wont be the last.
San Francisco Giants utility man Mauricio Dubón, a Honduras native, never had a baseball role model. Less than one month after he was born, the last Honduran big leaguer – Gerald Young – played in his final MLB game.
"As a kid, I always dreamed of coming to the big leagues," Dubón said. "There came a moment in my life when in order to become a big leaguer, I had to move to another place because in Honduras there isn't any baseball."
At age 15, Dubón moved from Honduras to Sacramento, Calif., to chase his dream. Today, he can officially call himself the second Hondureño to make it to The Show. 
Though Dubon feels like it was his destiny to become a major leaguer, his journey to the majors included a few obstacles. The most difficult challenge came in 2018, when he tore the anterior cruciate ligament in his knee.
At the time, Dubón was establishing himself as one of the Milwaukee Brewers' top prospects. But after being caught in a rundown during a Class AAA game, he went down after feeling some pain on his knee. The injury sidelined him for the rest of the season.
"That has been the only moment in my career where I questioned whether or not I would make it," he said. "Thank God, I have people in my life that supported me a lot and I came back better than before."
Bringing the Sazón
In Dubón's opinion, Latinos are like the seasoning – or sazón – on the game of baseball. Like the Honduran baleada, a flavorful dish similar to a burrito, Latinos bring something unique to the game. 
"When someone does something that normally isn't all that special, they know when a Latino does it," he said. "We make the game fun."
Dubón is no stranger to having fun on the field. Earlier this season, after homering off Clayton Kershaw, Dubón followed through on a promise he made to his teammates. While crossing home plate, he did the Trevor Bauer sword celebration.
When asked about the intent of the celebration at the time, Dubón said, "Those guys are having fun, we're having fun. It's baseball."
Dubón has been a stellar representative for his country throughout his career. Though he's proud to be the only Honduran MLB player, he hopes to not be the last one. So, he has a message to those kids in Honduras, from his birthplace in Cortés to his father's hometown in La Isla del Tigre: Don't give up.
"I came from the same place that they did," he said. "I came from where they are and it can be done. It just takes work and discipline and never putting your head down."
Get the Our Esquina Email Newsletter
By submitting your email, you are agreeing to receive additional communications and exclusive content from Our Esquina. You can unsubscribe at any time.