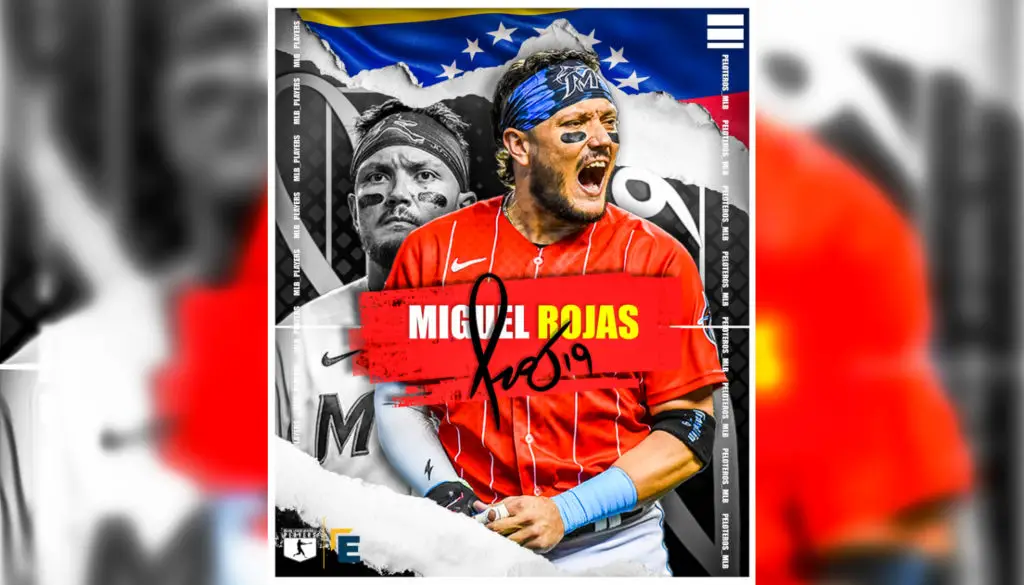 Miami Marlins infielder Miguel Rojas represents Venezuela
Venezuelan infielder Miguel Rojas discusses the the importance of Latinos on the game.
The most difficult part of Miami Marlins infielder Miguel Rojas' journey to the big leagues was having to abandon his life in Venezuela at age 16. At that stage of life, most of us are just trying to maneuver our way around sophomore year in high school. For Rojas and players like him, it is a time to prove they are worthy of a Major League dream.
Just two years after signing, Rojas traveled to the United States for the first time, all by himself. He was 18 years old and headed to Billings, Mont., to play for the Cincinnati Reds' rookie league affiliate.
It was a difficult transition — one of the obstacles all international prospects have to overcome. Fortunately, Rojas was of the right mindset.
Rojas believes that to become a Major League Baseball player, one has to be willing to sacrifice. He left behind his country, his family, and his favorite Venezuelan dish, the homemade arepa. Made from ground corn – or maíz – arepas are akin to a roll or a pita. When cooked, they are crispy on the outside and fluffy on the inside, perfect for a flavorful sandwich.
As a ballplayer, Rojas had to learn to dedicate many hours of practice on the field and even more thinking about the game off the field.
"You have to think about it 24 hours a day," Rojas said. "And you have to breathe it in order to make your dreams come true."
Bringing the Latino flavor to the game
Ultimately, it took Rojas nine years to realize his dream of becoming a Major League Baseball player. Now it was his turn to follow in the footsteps of Venezuelan players such as Miguel Cabrera, Johan Santana, and "King" Félix Hernández.
After a difficult first four months with the Dodgers, Rojas was traded to the Miami Marlins. Little did he know, over the next seven seasons he would become a mainstay within the organization. A captain of sorts.
Throughout his career, Rojas has been proud of the Latino flavor he and his Venezuelan paisanos Ronald Acuña Jr., Salvador Perez, and others bring to the game. In spite of all the turmoil Venezuela has faced over the years, Venezuelan players have persevered to represent their country and diversify the game's culture.
"The happiness we bring to the game is not just reflected in Venezuelan players," he said. "But also, Puerto Ricans, Dominicans, Colombians. It doesn't matter what part of Latin America we come from. We have put our seal of enjoying baseball and playing it in a way that people will never forget."
Get the Our Esquina Email Newsletter
By submitting your email, you are agreeing to receive additional communications and exclusive content from Our Esquina. You can unsubscribe at any time.