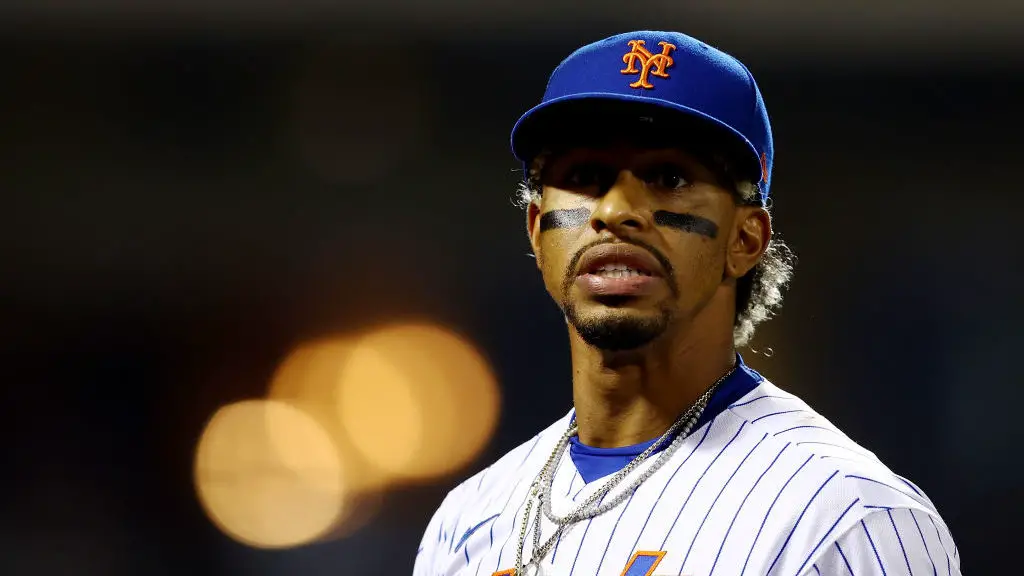 Francisco Lindor is doing his best, but is it enough?
No matter how hard New York Mets fans try, nothing can deter Puerto Rican shortstop Francisco Lindor from smiling.
You would have to imagine that Francisco Lindor didn't expect his start in New York to go this way. This offseason, the Mets extended Lindor for 10 years at $341 million. It's the third largest contract in all of MLB and precisely $1 million more than Fernando Tatís Jr. received a few weeks earlier.
How has he paid them back? So far, he is off to his worst start since his rookie season. As a result, fans are unloading a barrage of boos in his direction
2015 – Cleveland Indians
.203 AVG / .241 OBP / .257 SLG
2021 – New York Mets
.203 AVG / .317 OBP / .261 SLG
Let's not get crazy. It has only been 19 games. And that is precisely why he continues to do what he does best, beam while Queens continues to overreact.
"It's interesting and it's funny and it sucks and it doesn't feel right," he said. "It's interesting because it's the first time that it has happened in my career."
This is the first time in his career that Lindor has been on the receiving end of a boo parade in his home field. However, it isn't the first time he's had thoughts on the topic.
When Your Best Is Not Enough
Way back in 2018, when Lindor was still a member of the Cleveland Indians, the home crowd jeered after a Cody Allen blown save. At the time, Lindor didn't appreciate it.
"We know they're passionate about the game," he said about fans. "But we're trying to work as hard as we can day in and day out, and my teammates are working as hard as they can day in and day out."
The sentiment hasn't changed since then.
"We're doing whatever it takes to win," Lindor said on Wednesday. "I'm doing whatever it takes to win. I'm giving it my best to win on a daily basis. If you ask me how the team is doing, I think we're in good shape right now."
Mr. Smile's best not enough so far
Unfortunately, his best just hasn't been enough for the Mets of late. Over their last 10 games, the Mets are 3-7 and in sole possession of second place in the National League East. In that same span, Lindor is batting just .184 with just 1 RBI to his name.
Francisco Lindor understands that fans have every right to criticize their players. Mets fans are frustrated, and with new ownership, they expected different results.
Unfortunately, the team continues to struggle. As a result, fans will continue to boo.
Feature photo by Mike Stobe/Getty Images
Get the Our Esquina Email Newsletter
By submitting your email, you are agreeing to receive additional communications and exclusive content from Our Esquina. You can unsubscribe at any time.