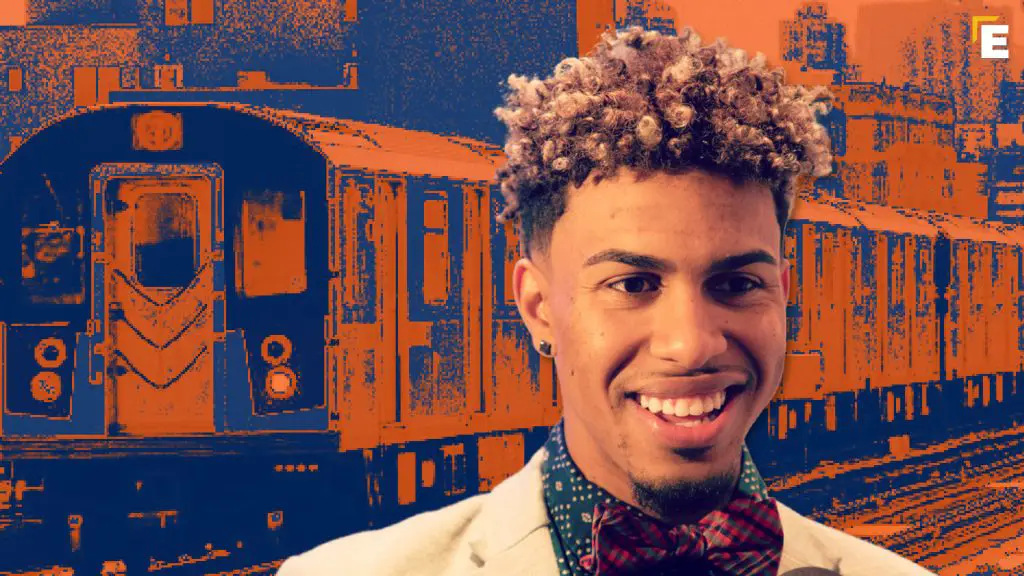 Mets' Puerto Rican Legacy Continues with Francisco Lindor
In adding star shortstop Francisco Lindor, the New York Mets continue their legacy of elite Puerto Rican players.
In November 2020, MLB owners voted to approve billionaire Steve Cohen's $2.4 billion purchase of the New York Mets. Since then, fans have been eager to see how aggressive the new owner would be.
Two months later, loyalists have their answer. So far this offseason, Cohen has presented a stark contrast to the team's previous owners.
After doling out $18 million to Marcus Stroman, $15.5 million to Trevor May, and $40.6 million to James McCann, the Mets made the biggest splash of the offseason by acquiring pitcher Carlos Carrasco and superstar shortstop Francisco Lindor.
Lindor, a kid from Caguas, Puerto Rico, was introduced as a member of the New York Mets, officially ushering in a new era of baseball in Flushing, Queens.
What impact will Francisco Lindor have?
Last season, despite finishing fourth in the NL East, the New York Mets actually finished first in MLB with a .272 AVG and third with an .832 OPS. Defensively, however, the team fell to the bottom half in the league, posting a -9.3 Def rating according to Fangraphs.
Fortunately, Lindor should provide the firepower to make the Mets an offensive juggernaut. Additionally, his elite defensive ability will dramatically improve the team's ability to prevent runs.
Since 2015, among all players, Lindor (28.9 fWAR) ranks third in fWAR behind none other than Mike Trout (46.8 fWAR) and Mookie Betts (38.4 fWAR). He ranks third among all defenders in Fangraphs' defensive rating, behind Yasmani Grandal and Andrelton Simmons.
There's no doubt that the addition of Lindor will have a positive impact on the organization. Have the Mets improved enough to finally overtake the three-time division champs Atlanta Braves? That's the real question.
As it currently stands, the answer would have to be yes.
Where Lindor ranks among peers?
Some analysts and experts have held the belief that teams can inhibit a personality that transcends time.
For example, the New York Yankees have always been known for their use of power, from Babe Ruth, Lou Gehrig, Mickey Mantle, Roger Maris and Reggie Jackson all the way to Aaron Judge. The Los Angeles Dodgers are known for their pitching, with stars such as Clayton Kershaw, Don Sutton, Don Drysdale, Sandy Koufax, Fernando Valenzuela.
The list goes on and on.
Having entered MLB in 1962, the New York Mets have demonstrated a tendency to attract elite players born in Puerto Rico. Francisco Lindor just so happens to be the most recent of them.
So, in honor of this and for a bit of fun, here are the top 10 Puerto Rican-born players ever to don a Mets uniform:
| | | |
| --- | --- | --- |
| Rank | Player | WAR |
| 10 | Pedro Feliciano | 3.1 |
| 9 | Edwin Díaz | 7.3 |
| 8 | Félix Millan | 14.2 |
| 7 | José Oquendo | 14.4 |
| 6 | Carlos Baerga | 15.7 |
| 5 | Francisco Lindor | 28.9 |
| 4 | José Valentín | 30.3 |
| 3 | Carlos Delgado | 44.1 |
| 2 | Roberto Alomar (HOF) | 63.6 |
| 1 | Carlos Beltrán | 67.7 |
Photo by: Arturo Pardavila | Adapted by Manuel Gomez (@MannyGo3 on Twitter)
Get the Our Esquina Email Newsletter
By submitting your email, you are agreeing to receive additional communications and exclusive content from Our Esquina. You can unsubscribe at any time.