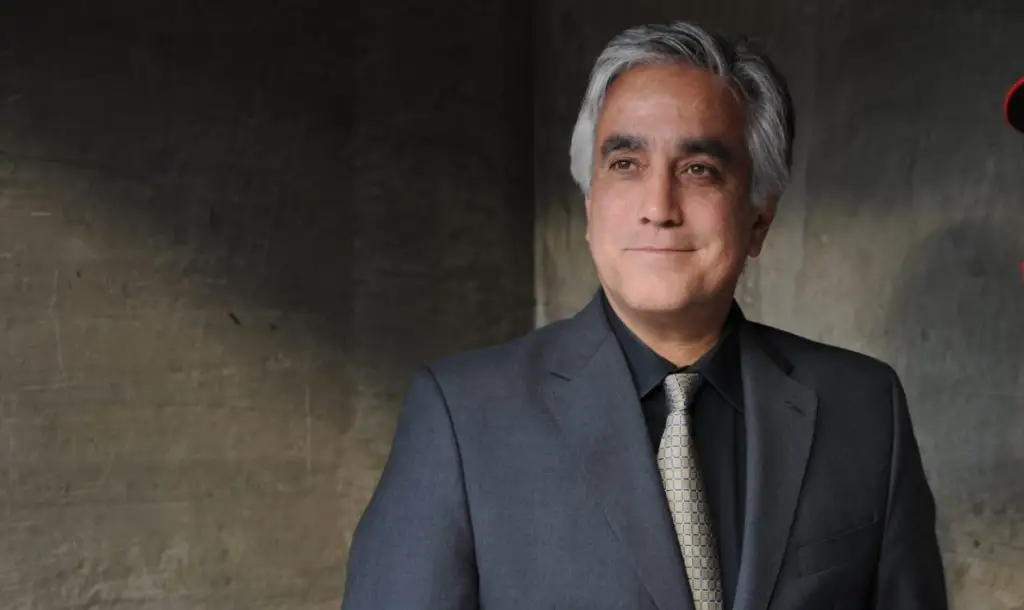 ESPN's Pedro Gomez leaves legacy of love, mentorship
Pedro Gomez was the best of us, a nurturing mentor and brilliant journalist.
Pedro Gomez was one of the good ones. He was a proud Cubano, proud father and loving husband. He was also a brilliant journalist and supportive mentor who would travel the country to visit with college students in his free time or to attend an event to help raise funds, as he did just last week in Round Rock, Texas.
Legions of us cried after we learned that Pedro Gomez died Sunday night at his Arizona home while watching the Super Bowl. He was only 58, too young to be gone. From all corners of the country and Latin America tears were shed for our beloved Pedro Gomez, who leaves his wife Sandi and their three children way too soon.
He was "uno de los buenos," as Bronx native and former All-Star Bobby Bonilla declared loudly in his Puerto Rican parents' native Spanish when he saw Gomez on the concourse before the 2019 MLB All-Star Game. 
Pedro Gomez was the best among us, a friend and counselor, a motivator and teacher, a shoulder to lean on and an example on how to live our lives. The world got to know Pedro through ESPN long after he had already established himself as one of the best baseball writers and columnists in the newspaper industry.
He was a dogged reporter, as we all saw while he covered Barry Bonds' home run chase.
Cuba roots was dear to Gomez
He could also move you to tears with his features or personal stories, especially on the trip to Cuba when he tearfully shared how he brought his father's and brother's ashes back to spread on the island.
In an industry with plenty of self importance, Pedro Gomez was defined by his humility and humanity. He was the padrino, the godfather, of Latino sports journalists. 
He nurtured us, loved on us and encouraged us. He taught us to be proud of our roots and to use our bilingual skills to amplify the Latino story in baseball and beyond.
"Never apologize because your last name ends in a Z," he told me at Shea Stadium in 1999, three years after I first met him in Monterrey, Mexico, during a series between the Mets and Padres.
Players and teams respected Gomez
Latino players loved when he interviewed them because they knew he could speak with them in their native tongue.
Pedro loved to help the next generation. I was fortunate to be one of his proteges. Columnist and national radio personality Rob Parker introduced us on that trip to Monterrey to cover the first MLB regular season series outside of Canada and the United States.
I was barely starting out in the business. Pedro gave me his phone number and encouraged me to call him whenever I had a question. Our conversations initially centered on baseball writing and sports journalism. 
When he noticed that I was a tad intimidated after taking over the Mets beat for the Newark Star-Ledger late in the 1999 season, he gave me several pep talks. He knew how much I revered him, so he pumped me up.
"You made it to New York at such a young age," he said. "I couldn't have gotten here so early."
Here was a guy who absolutely could have gotten to New York early and conquered the Big Apple. Yet, he pumped some sunshine for me to lift my confidence.
That's the kind of man Pedro Gomez was.
Gomez stood up for others
There are countless stories like that. ESPN's Howard Bryant shared a story from 1993 when Pedro stood up to defend Bryant while Hall of Fame manager Tony La Russa ripped him unfairly. Even though they worked at competing newspapers, Pedro stood up for Bryant while others remained silent as La Russa carried on over a headline even though La Russa knew reporters don't write the headlines.
Former Diamondbacks, White Sox and Cubs beat writer Mark Gonzales has countless stories about Gomez. Pedro and his wife Sandi opened their home for two weeks to Gonzales after he took the Diamondbacks beat. 
As I looked through my past text exchanges with Pedro, I laughed at the subjects. One was on a pseudo good guy in the majors who gets a pass from the media even though his teammates would tell you he's actually a jerk. 
Gomez was always a text away
That was a rare baseball text, though. The majority were about family. The one from last Sept. 29 was actually about the benefits of washing dishes by hand instead of using the dishwasher. And the end of that one breaks my heart.
I told him how my wife complained early in our marriage because I wouldn't fix the dishwasher. When my father in-law asked about it I made a crack about not needing a dishwasher because I married one. 
Pedro and I both loved washing the dishes by hand. I told him how my marriage had survived 18 ½ years at that point because I knew not to share too many of those silly lines. 
"Hahaha. Love it!
Sandi and I (are) going on 30 in May. IF WE MAKE IT. haha."
"That's awesome," I texted back. "You are a true inspiration, my friend. Hope you guys and your kids are well."
"I love you, hermano," he replied. "You are one of us."
"Love you too!" I texted. "You and Mark are my two dearest mentors! Be well."
Those are the types of exchanges Pedro had with many of us. 
He gave me plenty of advice on parenting and often asked about our girls. Most of our conversations focused on our children, especially their sports. I loved keeping up with his family through the beautiful Christmas cards Sandi sent out.
"Man, talk about awesome," Pedro said when I gave him an update on my eldest's sports and school in November. "Felicidades to her and you."
"Everyone's safe," he added. "Rio is working hard to get better. Goes to a pitching facility. He's definitely gotten stronger and believes he's ready to go."
Proud father and husband
Rio Gomez is in the Red Sox's farm system. Pedro loved his kids and his wife. He showed how one can balance family with a thriving career.
"Pedro was far more than a media personality. He was a Dad, loving husband, loyal friend, coach and mentor," the Gomez family said in a statement released by ESPN. "He was our everything and his kids' biggest believer. He died unexpectedly at home this afternoon."
I'll miss the text messages and advice, the willingness to share context on Cuban culture to this Mexican American. Gomez's legacy will live on through his beautiful children and to the generations of reporters he inspired. 
He opened doors for folks like me, Jesse Sanchez, James Wagner, Alden Gonzalez, Jorge Castillo, Sarina Morales and countless others. 
Gracias, hermano. I love you and promise to never apologize because our last names end in a Z.
Featured art courtesy of ESPN.
Get the Our Esquina Email Newsletter
By submitting your email, you are agreeing to receive additional communications and exclusive content from Our Esquina. You can unsubscribe at any time.