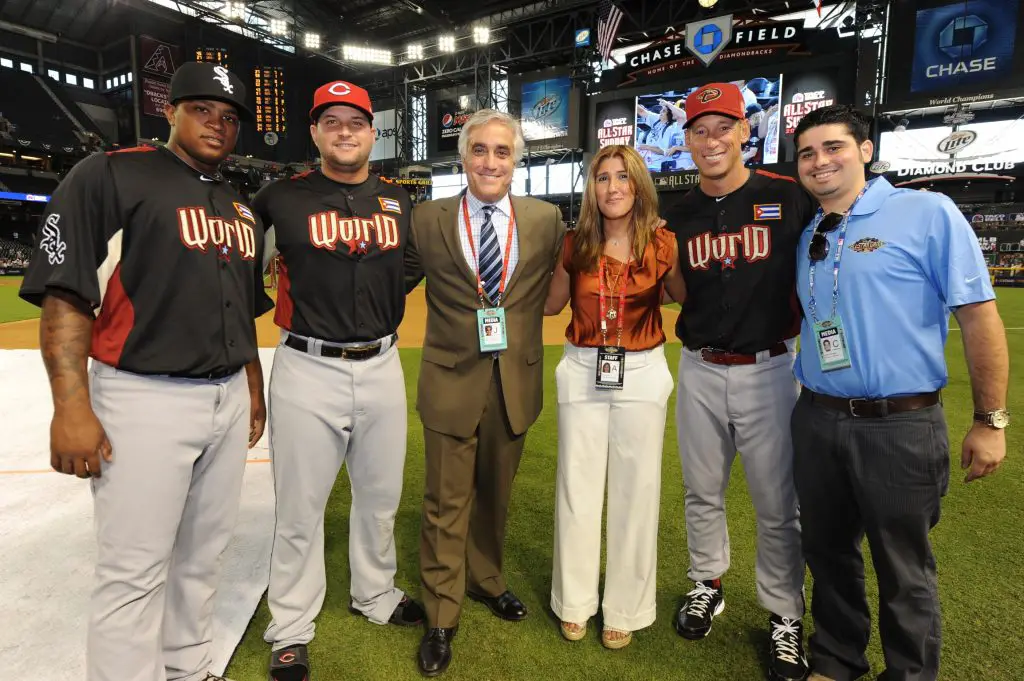 Sylvia Lind: Cuban roots key to Pedro Gomez's identity
For Sylvia Lind and Pedro Gomez, Cuban roots was always a topic
Upon meeting Pedro Gomez during my baseball career, I knew I'd found a kindred spirit. So it's incredibly heart-wrenching for me to process his sudden passing on the day of the Super Bowl, the day we were supposed to shift our attention to the upcoming baseball season and look forward to a beautiful spring.
Pedro was so universally loved, everybody has their own personal stories.
We were both, as we said, "made in the USA of Cuban parts."
We had the same accent, debated the best arroz con leche in Miami, and reminisced about how much we missed "Que Pasa, USA?"
That show was an inimitable public broadcasting sitcom that featured decidedly Cuban grandparents, trying-so-hard-to-fit-in-as-American grandkids – including a pre-Scarface Steven Bauer – and the parents somewhere in the middle.  
In the melting pot of the baseball universe where the Latin American players might hail from the Dominican Republic, Venezuela and everywhere in between, Pedro brought me back home. 
Unlike our Mexican brethren, he totally got what I meant when I said the "guagua" (bus) was leaving at 10:30. 
We engaged each other in our most entertaining Spanglish.  He would mention a Cuban player, always assuming that we would just all know each other.  The All-Star Futures Game, a showcase of premier Minor League players originally using a U.S. vs. World format, was one of his favorite assignments (and mine). 
Gomez looked out for Cubiches
In 2007, he commissioned a picture with all of the Cubiches (fellow Cubans) working it. He called us the Cuban Connection.   
He gathered the Cubiches for the picture. Prospects Dayan Viciedo and Yonder Alonso were to Pedro's right. He was in the middle next. I was to his left. Former big league slugger Luis Gonzalez was to my left, and ESPN's Alden Gonzalez was to Luis Gonzalez's left.
Mijo, I don't even have las palabras.  The next time I'm on Calle Ocho, I will have a mentirita (a Cuba Libre, to the uninitiated) and toast to mi amigo.  
Featured art courtesy of Rich Pilling.
Get the Our Esquina Email Newsletter
By submitting your email, you are agreeing to receive additional communications and exclusive content from Our Esquina. You can unsubscribe at any time.