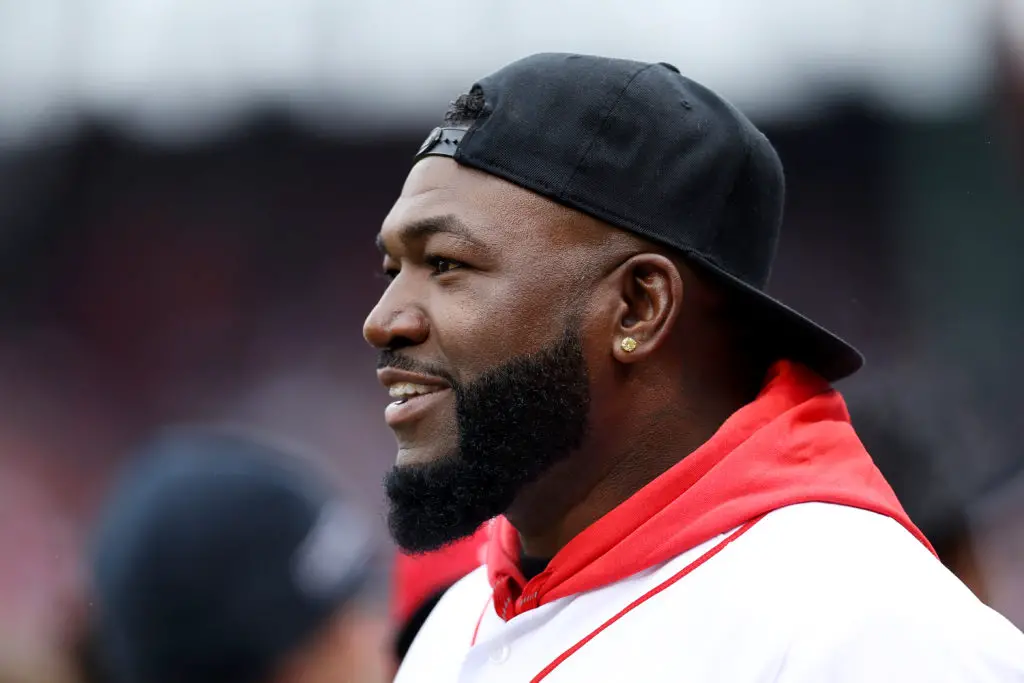 David Ortiz belongs among immortals in Cooperstown
David Ortiz's stats show he's Hall of Fame worthy
For years now, veteran members of the Baseball Writer's Association of America have toiled over whether or not to vote for the induction of players accused of using performance-enhancing drugs into the Hall of Fame. This season, two more players who are under suspicion have debuted on the ballot, Alex Rodriguez and David Ortiz.
As a rookie member of the BBWAA, I don't have a vote to give either of these two players. If given one, I would push to induct Ortiz and not Rodriguez. Here's why:
For both players, a lot of similarities exist which would cause a Hall of Fame voter pause. To begin with, both have a reported history of PED use. They each appeared on a leaked list of roughly 100 MLB players to test positive in 2003 during what was supposed to be anonymous testing.
Also, the issue of integrity and character comes into play when considering both players. Rodriguez's scorched earth approach to the Biogenesis scandal in 2013, suing his brothers in the MLBA and even his own New York Yankees, leaves a lot to be desired.
As for Ortiz, there were suspicions that in 2005 the slugger had close confidants hanging around the clubhouse who placed bets against the Boston Red Sox. According to former MLB investigator Eddie Dominguez's book Baseball Cop: The Dark Side of America's National Pastime, these members of Ortiz's entourage were eventually banned from the clubhouse.
The Differences Between A-Rod and Big Papi
While these similarities do raise questions about Rodriguez and Ortiz, a few differences set both players apart. To begin with, after the anonymous positive test, Ortiz never tested positive for illegal substances again. No more suspicion of alleged use was ever raised after 2003.
Also, after members of his entourage were banned from the clubhouse for their involvement in sports betting, Ortiz and the Red Sox won two more championships. No more allegations of illegal betting was ever raised again.
With Rodriguez, after admitting that he used PEDs earlier in his career, he went back for seconds in his involvement in Biogenesis. This resulted in the longest suspension of a player alleged to have used illegal substances, missing all of the 2014 MLB season.
It wasn't until then that Rodriguez saw the light. He came clean in a tell-all feature piece published by ESPN. There, he admitted his wrongdoings and vowed to return a new man. As far as we can tell, he has kept his promise, but the damage has already been done.
The chances of Rodriguez ever being inducted into the Hall of Fame are slim. The same cannot be said for Ortiz, who emerged as a cult hero in 2003 for the Red Sox and beyond.
---
---
David Ortiz by the Numbers
Statistically, there's very little one can say about David Ortiz that would cause a voter not to vote in favor of him.
Ortiz's statistical Hall of Fame story is told in these four essential stats:
632 Doubles
541 Home Runs
1768 Runs Batted In
We begin with his 632 doubles. In the history of the game, only 17 players have ever hit 600 or more doubles for their career. Ortiz has the 12th most doubles all-time, between Adrian Beltre (636) and Hank Aaron (624).
Of the 28 players in the 500-home run club, only those currently still playing or implicated in PED use are not in the Hall of Fame. If we don't take the leaked positive anonymous test into consideration, Ortiz should be in too.
Similarly, Ortiz is one of just 27 players ever to have 1,700 or more RBIs. All but eight have made it to Cooperstown. Those eight are either not eligible yet or have been alleged to have used PEDs.
Compared to Edgar Martinez and Harold Baines
Finally, the final test Ortiz must pass to get into the Hall of Fame is to compare him to members who are in as designated hitters. Players like Edgar Martinez and Harold Baines, both inducted in 2019.
| | Ortiz | Martinez | Baines |
| --- | --- | --- | --- |
| HITS | 2472 | 2247 | 2866 |
| HOMERS | 541 | 309 | 384 |
| EXTRA BASE HITS | 1192 | 838 | 921 |
| RBIs | 1768 | 1261 | 1628 |
| AVERAGE | .286 | .312 | .289 |
| OBP | .380 | .418 | .356 |
| SLG | .552 | .515 | .465 |
| OPS | .931 | .933 | .820 |
By just looking at each player's regular-season stats, it is clear that Ortiz has an advantage. Overall, he leads all three players in power categories – home runs, extra-base hits, RBIs, and SLG.
Additionally, Ortiz has three World Series rings, including the curse-breaking 2004 championship. It could be argued that if not for Big Papi's performance in the ALCS that postseason, the Red Sox may not have even had a chance at the World Series.
What's more, in 2013, he had a .688 batting average and 1.948 OPS in six games against the St. Louis Cardinals in the World Series. The Red Sox won again that year, and Ortiz took home the World Series MVP award.
So, yes! David Ortiz deserves to be in the Hall of Fame.
Get the Our Esquina Email Newsletter
By submitting your email, you are agreeing to receive additional communications and exclusive content from Our Esquina. You can unsubscribe at any time.