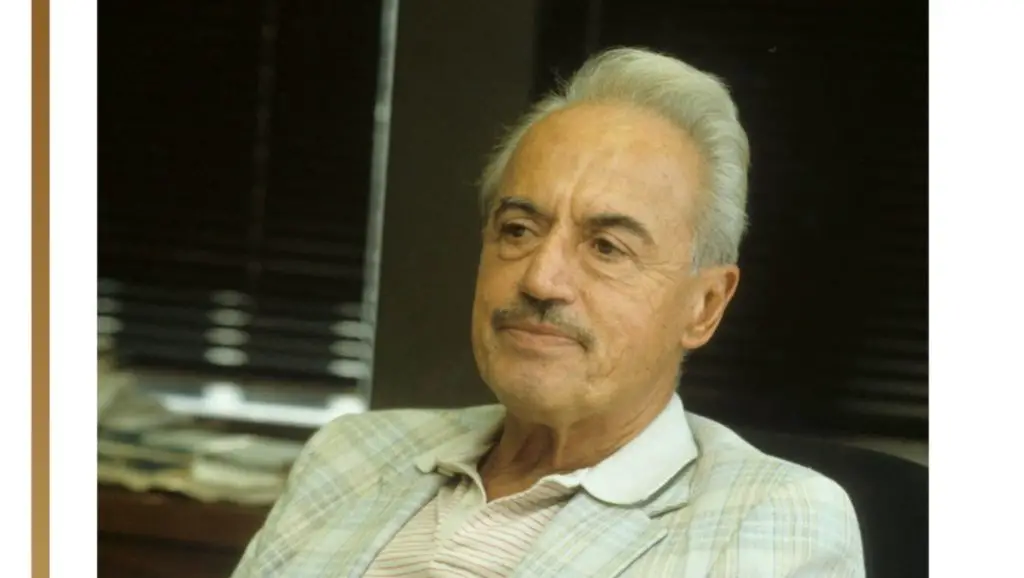 Union Icon Marvin Miller Finally Lands in Hall of Fame
Marvin Miller, Derek Jeter, Larry Walker, Ted Simmons set for Hall induction
Marvin Miller will finally join baseball's icons today in the National Baseball Hall of Fame. The induction is at least two decades later than it should have happened, but at least he'll now join baseball's immortals in Cooperstown, N.Y.
The late Major League Baseball Players' Association leader never got the call to Cooperstown, while he was alive. Miller died in 2012, seven years and a month before he was finally voted into the Hall of Fame by a veterans committee in December 2019. 
Miller is a major reason the MLB PA is the strongest union in professional sports. He's one of the biggest reasons MLB players have some of the best protections in sports. The NFL players always undermined each other and broke picket lines. Now retired NFL players are paying the price while current players' rights are not nearly as strong as they could have been if Marvin Miller had led them.
The MLBPA under Miller always remained strong during strikes and lockouts. They built a true brotherhood, and the current players still benefit from those fights. They all owe Marvin Miller a debt of gratitude.
Marvin Miller a 'Bad Dude'
"Marvin Miller, he was a bad dude, man," Astros manager Dusty Baker said. "He was one of the reasons why we ended up getting paid.
"At the time the owners had all the power as far as being paid or if they were fair or unfair. I remember the Phillies were always a team that historically paid their players better. They were probably more fair than almost anybody. There were other teams, the Twins at that time, they were known for not paying. It just depends."
Miller became executive director of the baseball union in 1966, two years before Baker made his MLB debut with the Braves. He maintained that position until 1982.
In many ways, Miller was as important to baseball as Babe Ruth, Jackie Robinson and Roberto Clemente.
Robinson broke the color barrier. Cardinals outfielder Curt Flood and Miller challenged baseball's reserve clause and helped usher free agency.
"It is so fitting that the free agency season that has started this year already coincides with Marvin (Miller) getting into the Hall of Fame," Yankees ace Gerrit Cole told the New York media in his introductory press conference in 2019 after he signed with the Bronx Bombers. "I just think it's so important that players know the other sacrifices that players made in order to keep the integrity of the game where it is."
Derek Jeter, Larry Walker, Ted Simmons join Miller
Miller was voted into the Hall of Fame along with Ted Simmons by a veterans committee in December 2019. Yankees great Derek Jeter and Larry Walker were voted into the Hall of Fame by the Baseball Writers' Association of America.
That quartet is part of the 2020 Hall of Fame class. The induction ceremony for the 2020 class was postponed until this year because of the COVID-19 pandemic. Nobody was voted into the 2021 class.
"It just evened the playing field for wherever you were playing," Baker said of Miller. "He was a smart man. It's about time. I'm glad to see them there. I'm glad to see Simba (Ted Simmons) there. Ted Simmons was a bad man. He could hit. He could switch hit, and he was a clutch man. …
"Jeter is automatic. Larry Walker, they held against him because he played in Colorado, but Larry Walker was the second best player of that generation to me behind Barry Bonds."
Jeter was elected into the Hall of Fame in his first ballot. Walker, who starred in Colorado, Montreal and St. Louis during his 17-year career, was elected in his 10th year of eligibility.
 "They're not lying," Baker said of those who say only Bonds was better than Walker during their era. "He could run. He could throw. He could hit. He was smart as hell, base run. Larry Walker, he was a bad man. I don't give that 'bad man' (title) to just anybody."
Some might argue that there were other players better than Walker during his time. But there's no doubt about Miller's impact on the game.
Get the Our Esquina Email Newsletter
By submitting your email, you are agreeing to receive additional communications and exclusive content from Our Esquina. You can unsubscribe at any time.