Cuban Nestor Cortes Jr. Proves Key to Yankees Surge
Nestor Cortez has become an important part of the Yankees' rotation
NEW YORK – New York Yankees starter Nestor Cortes Jr. was just seven months old when his father entered a lottery in Cuba. This wasn't your ordinary lottery promising an unthinkable amount of money. Rather, it was a chance to legally leave a communist country for the Land of Opportunity.
With the island suffering through its "Special Period" after the collapse of the Soviet Union, there were food and fuel shortages throughout Cuba. Families were desperate for a way out. Many Cubans took to rafts, risking their lives in search of opportunities in the United States.
Others entered what the Cuban government called the "Special Cuban Migration Program," a process by which applicants were selected at random and granted United States visas. One of those random applicants was Nestor Cortes Sr., who quickly gathered up his wife, Yuslaidy Cortes, and seven-month-old son and settled in Miami-Dade county.
Seeing that they were essentially being granted a fresh start, Cortes and his wife vowed to encourage their son to pursue his dreams, no matter what it is. Little did they know, four years later, when Cortes introduced his son to baseball, that they were opening the doors to a lifelong passion for which he credits them 100%.
"…the New York Yankees select Nestor Cortes Jr."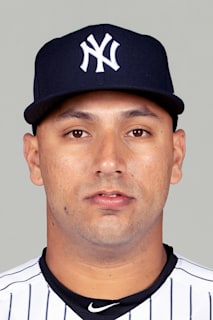 Nestor Cortes Jr., a lefthanded starting pitcher, entered his own lottery of sorts when he was 18 years old. Even Though his goal was to get an education, he and his parents couldn't pay for college, Thus, he entered the 2013 June Amateur Draft out of high school.
With a top 500 national ranking, according to Perfect Game, Cortes Jr. was confident that he would get an opportunity to play with a Big League organization. Still, he had to wait until the 36th round before the New York Yankees finally decided to draft him.
For five years, Cortes Jr. meandered through the Yankees Minor League system before the Bronx Bombers cut ties with him. A glance at his statsheet would leave you wondering why. Across 108 appearances and 442 1/3 innings, Cortes Jr. posted a 2.48 ERA and a 1.038 WHIP. Both of those figures are above average and worthy of a chance on the big stage.
Fortunately for Nestor Cortes Jr., the Baltimore Orioles pounced. They picked him in the Rule IV Draft. However, after just four appearances with the O's in 2018, they also cut ties with the then 23-year-old left-hander, returning him to the Yankees.
In his second stint with the organization that drafted him, Cortes Jr. proved to be a valuable asset. He finished the 2019 season with an 8-1 record, enduring long stretches as one of the team's most reliable relief pitchers.
Still, at the end of the 2019 season, the Yankees traded him to the Seattle Mariners for future considerations. His relationship with the team that drafted him appeared to be over. 
Cortes Jr. suffered a season-ending injury while in Seattle. At the end of the season, he tested free agency for the first time in his career. Another lottery, if you will.
Third time's a charm
For the third time in his professional career, Nestor Cortes Jr. joined the New York Yankees. This time, he hopes to make it a permanent stay, whatever that means in the wonderful world of baseball.
"I got drafted by the Yankees," he said. "My heart has always been here."
Starting the 2021 season with the Scranton/Wilks-Barre Rail Riders, the Yankees' Class AAA-A affiliate, Cortes Jr. had a chip on his shoulders. Eight years after being drafted, it was time to stake his claim with the Big League club. And in May, he got the call to don the pinstripes once again.
Cortes Jr. hasn't looked back. In fact, with the Yankees rotation suffering an unthinkable amount of setbacks, the team put their trust in him to take the mound every fifth day. He hasn't disappointed.
In six starts this season, Cortes Jr. has become something of a cult hero, posting 2.73 ERA and a team record of 5-1 on days that he starts. His signature mustache and quirky pitching maneuvers (above) have endeared him to a rowdy Yankee fan base.
He has even been spotted riding the New York City subway to and from games.
"It's reliable for me," he said. "I don't have to sit in traffic for 30-45 minutes."
Cortes Jr. takes nothing for granted. He plays that way every single day. With the Yankees finally in the playoff picture, they would be hard pressed to take him out of the rotation knowing that they may not be here, if not for players like him.
Turns out, the Yankees won the lottery with Nestor Cortes Jr.
Get the Our Esquina Email Newsletter
By submitting your email, you are agreeing to receive additional communications and exclusive content from Our Esquina. You can unsubscribe at any time.