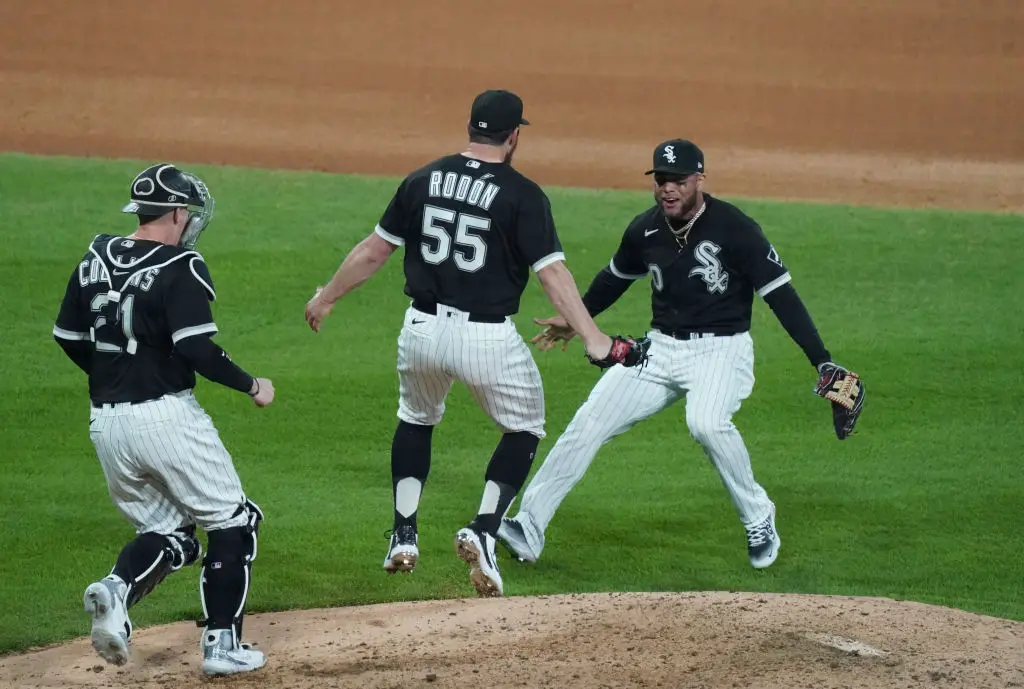 Almost perfect Carlos Rodón throws no-hitter
Carlos Rodon throws 20th no-hitter in White Sox history
It wasn't supposed to happen this way for Chicago White Sox pitcher Carlos Rodón. After two arm surgeries, including Tommy John surgery in May 2019, and being non-tendered ahead of the 2021 season, he was near perfect in front of the home crowd Wednesday night.
Rodón flirted with perfection against the Cleveland Indians, threatening to go 27 up and 27 down until an errant slider robbed him of the perfect game with one out in the ninth. Nonetheless, the veteran lefthander was brilliant. 
In the end, Rodón settled for a 114-pitch no-hitter, the 20th no-no in White Sox history.
Afterward he thought of all the struggles in recent years, which limited him to a mere 56 ⅓ innings since 2018. He thought back to his recent discussions with the media, the questions about the ups and downs.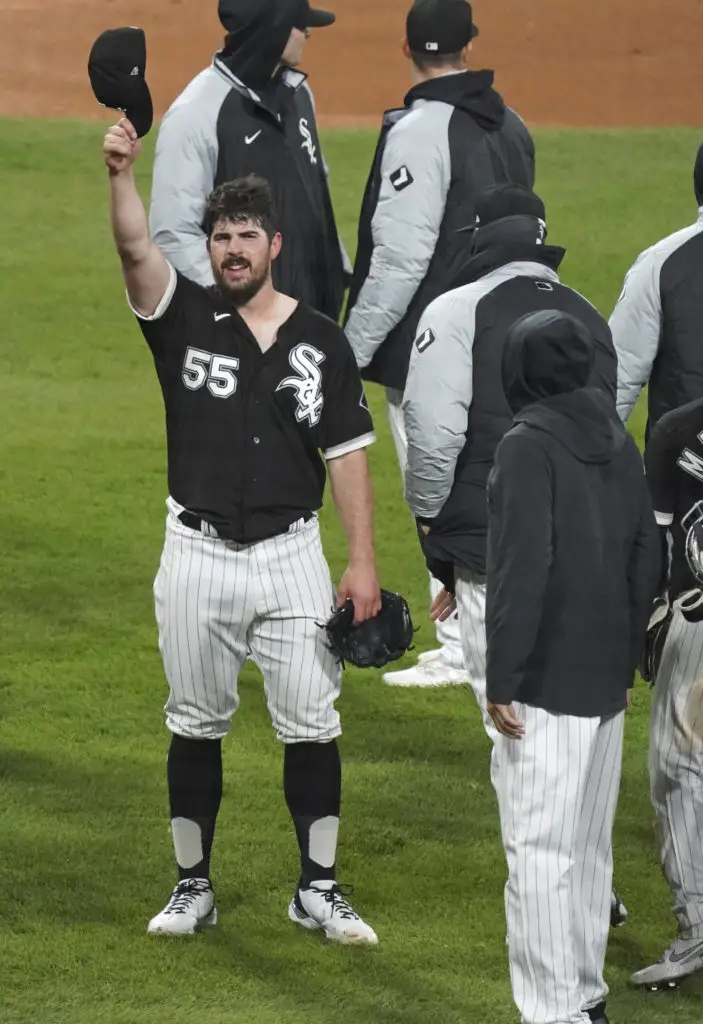 "Any interview with you guys, it (was) like, 'Oh, there's been some ups and downs. What's it like to go through that, go through some adversity?' It just feels good to finally sit here and tell you, 'I dominated today.' 
"And it felt good. I've never really done that. I've never done it on this level at least. It feels good to say, 'I did it.'"
Carlos Rodón kept getting stronger
You knew the night was going to be special when the Cuban-American seemed to be getting better as the game went on. In fact, his fastball velocity continued to increase the more pitches he threw.
It took a couple of defensive gems to preserve Rodón's near-perfect game. Paisano José Abreu's play will be talked about for ages as the 2020 AL MVP sacrificed his body to get a hustling Josh Naylor for the first out of the ninth inning.
"I'd seen that slow chopper and, I mean, a hell of a hustle from Naylor obviously," he said. "Then a hell of play, the sliding tag in the first, which freaked me out because I didn't want him to blow out his knee. 
"I was kind of concerned about it. Unbelievable play, a play that led to the no-hitter. Without that play we don't get there." 
At that point, it appeared as if Rodón was headed for baseball immortality. Only Roberto Perez's toe got in the way of that. Rodón hit Perez with a 1-2 slider.
"I wanted slider," Rodón said. "It was just one of those where you think back foot, but obviously you don't want to put it on his back foot. He did the right thing. He stayed in there." 
"He said, 'I'm a let it hit me. You're not going to get a perfect game.' I would do the same thing. You've got to earn it." 
In the end, Rodón settled for a no-hitter by getting the final two outs with ease. When it was all said and done, he embraced his teammates who celebrated on the mound with him.
Afterward he was asked about all the people who kept his spirits up during the difficult times in his career. 
Grateful for those who believed in him
"Clearly my parents, the people who made me," he said. "They've always believed in me."
Then he mentioned his aunt and uncle, his sister, and his entire immediate family. He acknowledged his wife, his kids, in-laws, and cousins. He also thought back to the many coaches who have believed in him over the years. 
I may have seemed as though it was just Rodón and catcher Zack Collins out there against the Cleveland Indians with Abreu and their teammates providing crucial defense behind them. 
But Rodón knew better. He's fought the adversity and learned who really was there for him when injuries and adversity threatened his career. 
"There's a good list of people that go into this," he said. "I said it earlier, I'm blessed to be able to still play this game. Like you said, I was non-tendered. A lot of people were out on me. I know this is just the second start of the year, and hopefully there's more to come. It's a special moment. A lot of people should be proud because they helped me do this."
Rodón dominated. He was nearly perfect even.
Feature photo by Nuccio DiNuzzo/Getty Images.
Get the Our Esquina Email Newsletter
By submitting your email, you are agreeing to receive additional communications and exclusive content from Our Esquina. You can unsubscribe at any time.