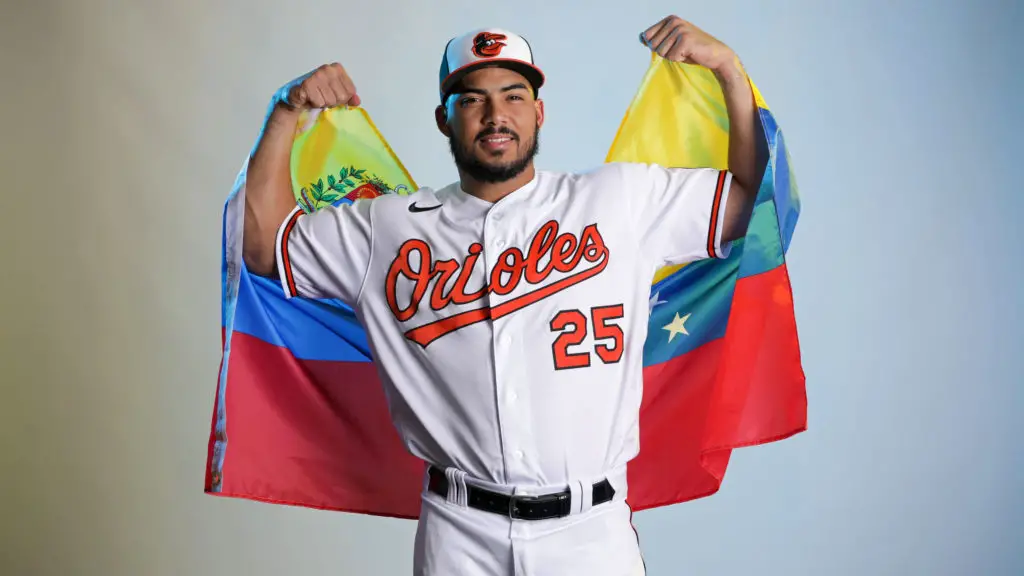 Baltimore Orioles Embrace Hispanic Heritage Month
Orioles players are happy to share their Latin American pride
BALTIMORE – The Orioles are one of the most active organizations currently celebrating Hispanic Heritage Month. Take a stroll around Oriole Park and you'll find yourself grooving to a playlist of music selected by the team's Latino players. Even a quick glance at the jumbotron features the players  draped in flags of their respective countries of origin.
For all Latin American players, making it to the big leagues takes a lot of sacrifice. To do it, they have to abandon their lives at unfathomably young ages, leaving behind their families, their country of birth, and everything they know.
In celebrating Hispanic Heritage Month, the Orioles and Major League Baseball have allowed players an opportunity to reconnect with their lives before baseball. It allows these players to be seen for who they really are: Latino and proud.
Baltimore Orioles Players Representing Their Countries
Anthony Santander hasn't returned to Venezuela in a couple of years because of the country's political climate and ongoing pandemic. Still, for Santander, his country is a wonderful place. He can't wait until people can visit again.
"People should go to Salto Ángel," Santander said. "It's one of the most beautiful places. It's one of the largest waterfalls in the world. They should also visit the beaches. We have so many different tourist attractions."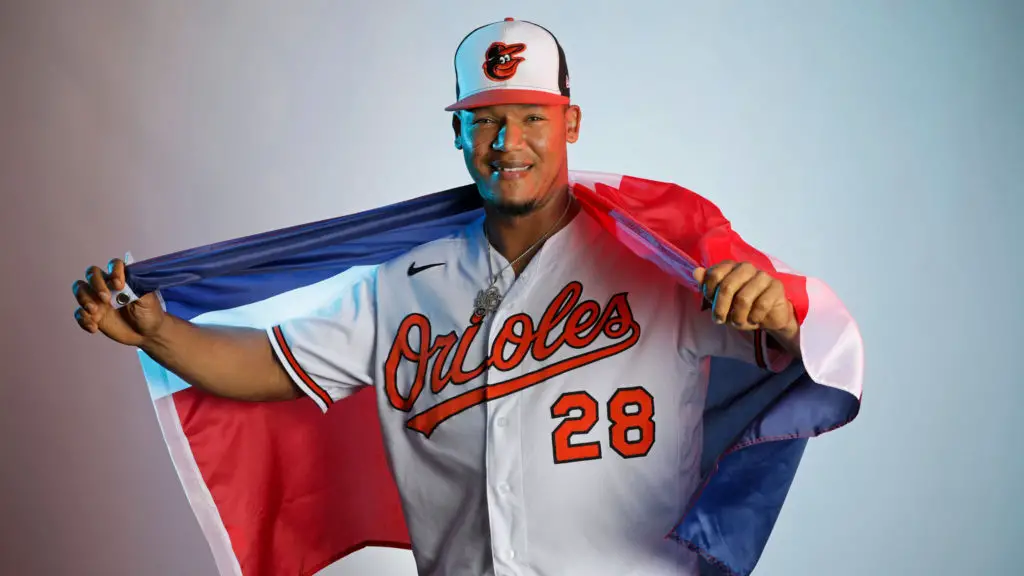 Orioles catcher Pedro Severino gloats when discussing his country. Severino hails from Bonao, Dominican Republic. He's eager to go home and be with his family. 
It's a dilemma many Latin American immigrants face when they go to another country for work. Severino acknowledges that this problem isn't unique to immigrants either. Visitors face the problem dead-on when they go to the Dominican.
"For me, being Dominican is a great thing," Severino said. "The culture, the beaches, the nature, the food. It's something that when someone goes to visit, they never want to come back."
Letting the Kids Play
With nearly 30 percent of MLB players coming from Latin American countries, MLB has seen the game go through some changes. When you see what the league means with the "Let the kid's play" slogan, you'll see Latinos are leading the charge.
"We bring joy. We're loud. We like to jump around, all of that," Severino says. "That allows us to bring a lot of energy and happiness to the game."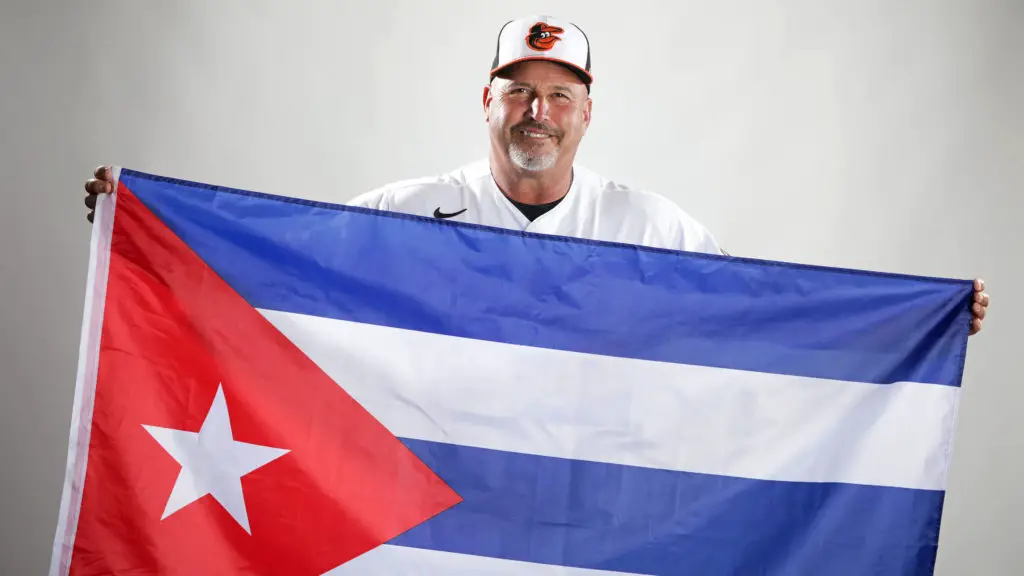 Orioles bench coach Fredi González, a former manager with the Marlins and Braves, takes note of this and sees it as one of the main reasons baseball needs more Latinos in leadership positions.
"Organizations should put more emphasis on leadership positions because the game is going that way," says González, who was born in Havana, Cuba, and raised in Miami. "The world is getting smaller, and some of the best ballplayers are coming from Latin American countries."
He's right. The  leaderboards show that a good majority of the game's best players are Latino.
Leading the Way
| Category | First Place Leader |
| --- | --- |
| Home Runs | Kansas City Royals catcher Salvador Perez – 47 |
| Runs Batted In | Salvador Perez – 118 |
| On-Base Percentage | Washington Nationals outfielder Juan Soto – .467 |
| Stolen Bases | Oakland A's outfielder Starling Marte – 45 |
| Doubles | Detroit Tigers IF Jeimer Candelario – 42 |
| Triples | Arizona Diamondbacks outfielder David Peralta – 8 |
| Runs | Toronto Blue Jays IF Vladimir Guerrero Jr. – 120 |
categories where a Latino ranks first
Ultimately, Latino ballplayers bring to the game something fans have been lacking: fun. For too long the game has been a slave to unwritten rules and false modesty.
When Latinos take the field, they usually play with a lot of fire and energy, unwritten rules be damned. Perhaps it's because they had to put everything on the line to get to this point. The intended consequence of this is a better product on the field.
Get the Our Esquina Email Newsletter
By submitting your email, you are agreeing to receive additional communications and exclusive content from Our Esquina. You can unsubscribe at any time.