MLB: Five Moments that Saved 2020
Before you commit the year 2020 deep into your subconscious, let's take a moment to reflect on five moments in MLB that made the year a little better.
The year 2020 will forever be remembered as a year marred by a worldwide pandemic the likes of which we haven't seen in over a century. At times it was so bleak you might not have remembered to stop and look at the brighter side.
So, today we're going to look at five moments in baseball that made this year just a little better to bear. From the emergence of the San Diego Padres as a bona fide powerhouse in the NL West to the epic team celebrations featured in La Liga Dominicana, here they are!
Slam Diego!
A year after Manny Machado signed a mega-deal to take his talents to San Diego, the Padres officially arrived as serious threats in MLB. Not only were they threatening to take the NL West crown from the Los Angeles Dodgers, they exposed the hypocrisy behind many of baseball's unwritten rules.
The Pads earned the moniker of "Slam Diego" after going on a grand-slam barrage. It all started on August 18 when Fernando Tatís Jr. swung at a 3-0 pitch while his team led 10-3 for a grand slam.
Purists poo-pooed Tatis for "disrespecting" his opponents. The vast majority of fans, analysts, and experts came to his defense. His teammates showed their support by setting an MLB record of four consecutive games with a grand slam.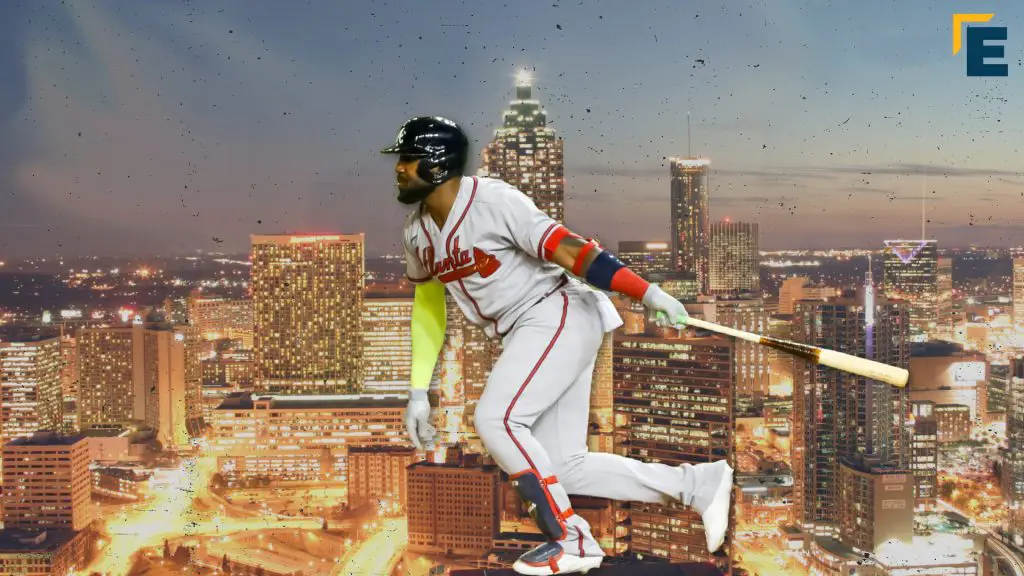 'Big Bear' Dominates in Atlanta
Prior to the start of the 2020 MLB season, Marcell Ozuna was just about non-existent. Then, mere weeks before the start of Spring Training, at the end of January 2020, the Atlanta Braves gave the slugger a shot.
Soon thereafter, things started to line up for Ozuna. The pandemic served as something of a blessing and a curse for the Santo Domingo native. With baseball instituting a universal designated hitter for the 2020 season, Ozuna was able to dig his heels in and really focus on his hitting.
In the end, Ozuna had by far the best season of his career. He led the National League with 18 home runs, 56 RBI, and 145 total bases.
Now, the 29-year-old is one of the most sought free agents ahead of the 2021 season. This time, he waits patiently for baseball to announce whether they'll extend the universal DH rule.
The Rise of Randy Arozarena
Prior to 2020, Randy Arozarena was a little known international prospect on the Tampa Bay Rays. Now, the 25-year-old from Havana is one of the most feared hitters on the planet.
That's because, despite raking in 23 games during the regular season, in the postseason, there was no one more dangerous. In fact, among hitters with a minimum of 40 at-bats this postseason, Arozarena led with 10 home runs, a .377 AVG, and a 1.273 OPS.
He even provided one of the most memorable moments in MLB postseason history while ring the winning run in Game 4 of the World Series (above).
Mexican Excellence on Display
More than three decades after the Los Angeles won their last World Series, they returned to the mountain top. None of it would have been possible without the postseason heroics of Culiacan, Mexico, native Julio Urías.
Drawing comparisons to the likes of Fernando Valenzuela, Urias appeared in six games for the Dodgers during the postseason. He pitched 23 innings and struck out 29 batters while posting a stellar 1.17 ERA.
Urias particularly excelled in elimination games. He threw a perfect three innings in relief in Game 7 of the NLCS and then a perfect 2 1/3 innings to close out the World Series in Game 6.
With such dominating performances, Urias drew comparisons to the likes of Madison Bumgarner by his own teammates. "That's the type of stuff you talk about, and I don't like bringing him up, but that's the kind stuff you were talking about when Madison Bumgarner won in 2014 with the performance he went out there and did," Max Muncy said of Urias' postseason outings.
Liga Dominicana Celebrations
La Liga Dominicana is one of the more celebrated Winter Leagues in baseball. This year, they're helping fans everywhere end the year the right way, with a smile on their faces.
For a long time, Dominicans have used a phrase after ball games. "El que gana, es el que goza," the winner would often say. "Whomever wins gets to rejoice." And that's exactly what winning teams are doing in the Dominican Republic.
To this point, many teams have introduced their own celebrations inside of the clubhouse. Above, you'll see how MLB star Vladimir Guerrero Jr. celebrated with his Leones de Escogido teammates after a victory in December.
There's no question that 2020 has been a rough year. To bring in 2021, however, I'm choosing to reflect on what made this year worthwhile. These five moments made the rest of the year sit better, and I'm grateful.
Get the Our Esquina Email Newsletter
By submitting your email, you are agreeing to receive additional communications and exclusive content from Our Esquina. You can unsubscribe at any time.