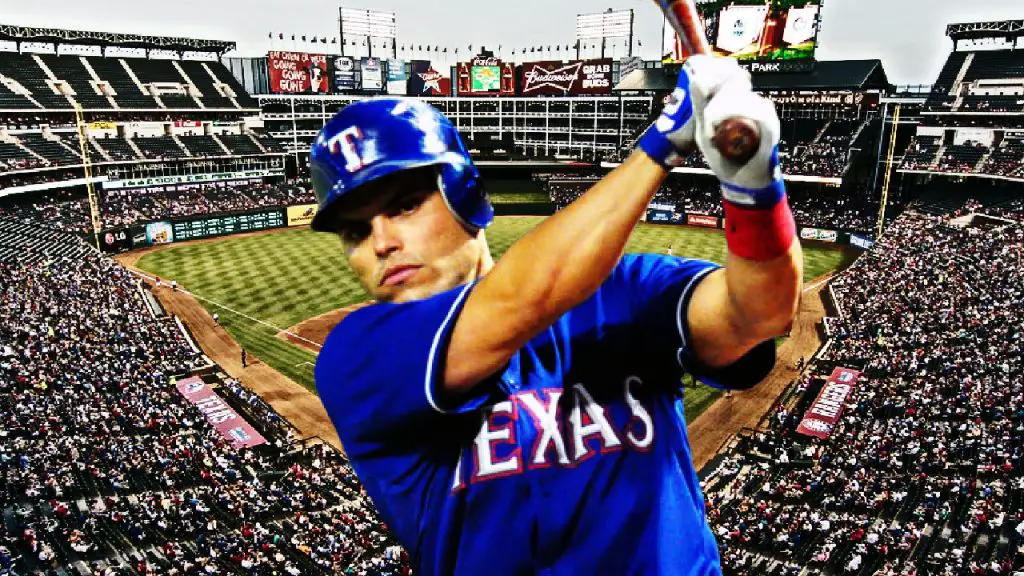 MLB Players: Ranking the Top Five Puerto Rican-born Catchers All-Time
For decades, Puerto Rican MLB players have dominated the catching position. As such, here are the top five Puerto Rican catchers of all-time
This season, one of the most underrated MLB players, Puerto Rico native Roberto Perez, secured his second consecutive Gold Glove award. This essentially establishes him as the best defensive catcher in the American League.
While digging deeper, however, since taking over the catching position full-time for the Cleveland Indians in 2019, Perez leads all of baseball with a +36 Defensive Runs Saved (DRS). In fact, this stat is tied with Oakland Athletics third baseman Matt Chapman, leading all defenders in Major League Baseball.
This fact got me thinking about how Puerto Rican-born players have a propensity to be elite at the catching position. So, today we are going to rank the top five Puerto Rican catchers of all time.
Benito Santiago
From the great coastal city of Ponce, Benito Santiago put together quite the decorated 20-year MLB career. In all, he played for nine organizations but is mostly known for his time with the San Francisco Giants.
Some of his more impressive accomplishments include:
1987 NL Rookie of the Year
Five All-Star Game selections
Four Silver Slugger Awards
Three Gold Glove Awards
2002 NLCS MVP
Javy Lopez
Like Santiago, Javy Lopez also hails from Ponce. Having spent his first 12 seasons with the Atlanta Braves, Lopez played the final three seasons of his career between the Baltimore Orioles and the Boston Red Sox.
In all, he'd spend 15 years as a big leaguer. Along the way, he was able to accomplish the following:
Three All-Star selections
1995 World Series champion
2003 Silver Slugger Award
1996 NLCS MVP
Lopez was one of those rare talents behind the plate that can do it all. Defensively, he was competent enough to handle the three-headed monster that was Greg Maddux, Tom Glavine, and John Smoltz.
Offensively, he was one of only a few catchers to hit 30 or more home runs and drive in 100 or more RBIs in a season… twice. The only other catchers to accomplish this feat multiple times were Johnny Bench, Mike Piazza, Roy Campanella, and Rudy York.
Jorge Posada
Hailing from the great city of Santurce, Jorge Posada is one of the rare modern MLB players to play for a single organization for his entire career.
In fact, Posada earned the role of starting catcher for the New York Yankees in 1998 and held on to that role for the remainder of his career, which concluded in 2011. Spliced within his decorated career are…
Five All-Star Selections
Five Silver Slugger Awards
Five World Series Championships
Known as one of the members of the Yankees' "Core Four" alongside captain Derek Jeter, Posada was the heart and soul of the team. His gritty personality on and off the field sat well with the Bronx. As such, upon retiring, the Yankees retired his number, which is now displayed among the baseball legends in Monument Park.
Yadier Molina
We have heard of baseball family lineages, but none are as unique as the Molina brothers. Here you have three siblings – Bengie, Jose, and Yadier – all MLB catchers playing at the same time for a 7-year span, between 2004 through 2010.
Yadier, the youngest and the best of the Molina brothers, has demonstrated elite defense throughout his 17-year career. In fact, at the age of 38, he boasted a top 10 defensive rating, according to FanGraphs, among all MLB players.
Some of his extraordinary career accomplishments include:
Nine All-Star Selections
Nine Gold Glove Awards
Four Platinum Glove Awards
Two World Series Championships
2013 Silver Slugger Award
Entering the 2021 regular season, Yadier Molina fully expects to hold a starting position for some MLB team. Nevertheless, it seems likely that his 17-year run with the St. Louis Cardinals is near the end.
Ivan Rodriguez
Given that his Ivan "Pudge" Rodriguez's career ended close to a decade ago, it's hard to imagine just how dominating a force the man from Manati was behind the plate. Throughout his illustrious 21-year career, Rodriguez earned…
14 All-Star selections
13 Gold Glove Awards
Seven Silver Slugger Awards
The 1999 AL MVP Award
The 2003 NLCS MVP
The 2003 World Series Champion
To top it all off, he was inducted into the National Baseball Hall of Fame on the first ballot in 2017 by 76% of the vote. In doing so, he became only the fourth Puerto Rican-born player to be honored in Cooperstown.
(Photo Credit: RWHmedia, CC BY-SA 3.0)
Get the Our Esquina Email Newsletter
By submitting your email, you are agreeing to receive additional communications and exclusive content from Our Esquina. You can unsubscribe at any time.