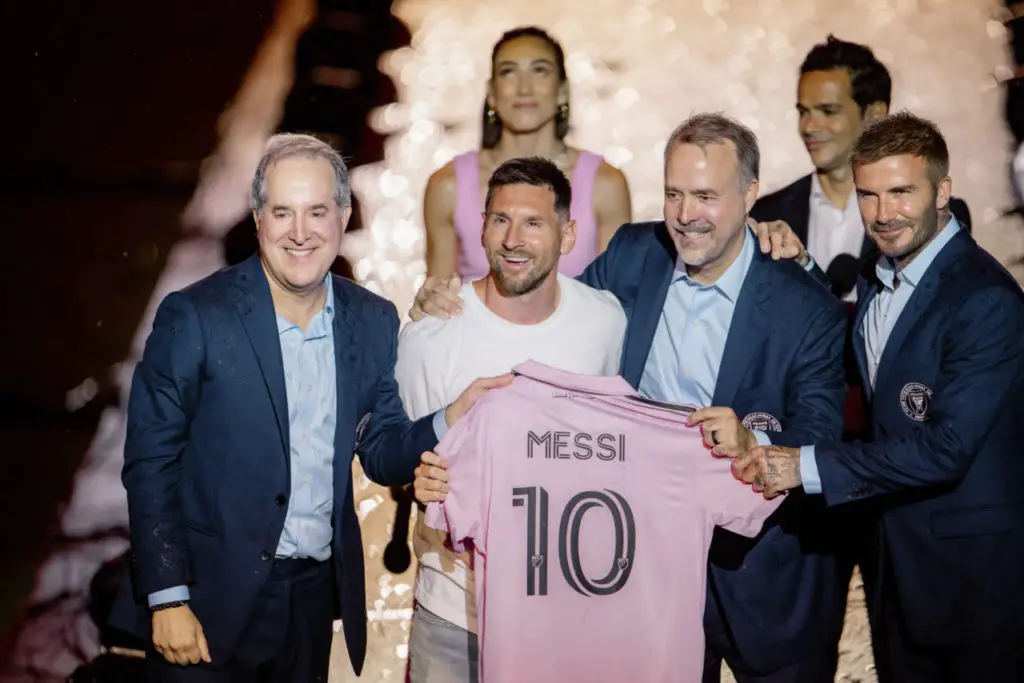 Inter Miami fans give Lionel Messi legendary welcome
Inter Miami introduces Lionel Messi to its fans
Not even the rain could dampen the mood Sunday night for Lionel Messi and his fans at DRV PNK Stadium, the Fort Lauderdale home of Inter Miami. Eight months after leading Argentina to the World Cup title, the former Barcelona star received a welcome worthy of an all-time great. 
"Messi, Messi, Messi!" the sellout crowd chanted before and after Messi was introduced as a member of Major League Soccer's Inter Miami.
With a sheepish smile, the diminutive superstar grabbed the microphone and thanked the crowd.
"The truth is, I'm very excited and very happy to be here in Miami and to be with you," Messi said.
Lionel Messi among the greats
Messi has won every major trophy in international soccer. He ranks with Pele and Diego Maradona among the greatest soccer players in history.
Messi has won a record seven Ballon d'Or as the best soccer player in the world. The 2021 Ballon d'Or winner is not far removed from being considered the best active player.
Only Cristiano Ronaldo has rivaled Messi as the best during their respective peaks. France's Kylian Mbappé has surpassed both men at this point in their careers. Messi clearly remains a major draw, though.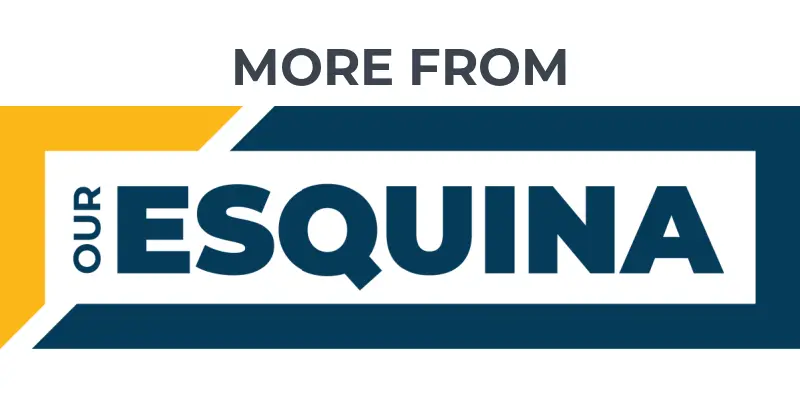 Lionel Messi plans to join MLS' Inter Miami
U.S., Mexico set joint Women's World Cup bid
Sofia Huerta proves switch to U.S. was worth it
Messi is the biggest name to ever sign with an MLS club. MLS got a major boost in 2007 when David Beckham signed with the Los Angeles Galaxy.
As part of that contract MLS granted Beckham the right to buy an expansion MLS team in the future. Beckham attended Messi's introduction with his Inter Miami co-owners Jorge Mas and Jose Mas.
"Ten years ago, I started my journey to build a new MLS team," Beckham told the crowd. "I said then (that) I dreamt of bringing the best players in the world to South Florida and to the great city of Miami, players who shared our ambition to grow soccer in this country, players who would inspire the next generation."
A dream in Miami
Jorge Mas described Messi's signing as "the personification of dreams coming true."
"When David [Beckham] and I first met and we dreamt of what Inter Miami represents, it started out with
the freedom to dream," Jorge Mas said. "We dreamed of not only bringing elite players and the best players but the best player to ever don boots. And his name is Lionel Andrés Messi."
MLS commissioner Don Garber also attended Messi's introduction.
"There have been so many things that have gotten us to this point," Garber told a panel during the presentation. "This is just really taking it to an entirely new level. In my opinion the best player in the world making MLS the league of choice, giving us the momentum we're going to need to take the road to the World Cup in 2026."
Get the Our Esquina Email Newsletter
By submitting your email, you are agreeing to receive additional communications and exclusive content from Our Esquina. You can unsubscribe at any time.