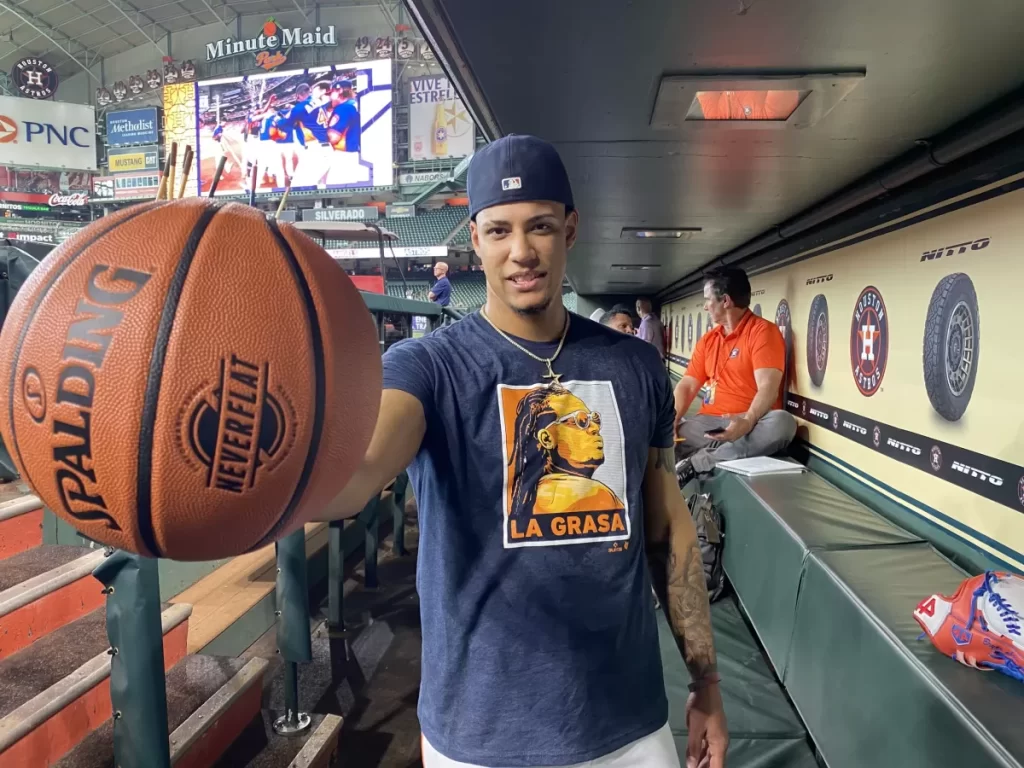 Bryan Abreu was once a 3-point expert and dunker
Bryan Abreu went from 3-pointers and dunks to 100-mph fastballs
A fastball that surpasses 100 mph is Dominican right hander Bryan Abreu's calling card. He's one of the Astros bullpen's most trusted arms. 
Although he doesn't have the history like hundreds of big leaguers who started their baseball careers at five or six years or age, he has a talent that got him to The Show although his previous passion was to go after rebounds and shots at the rim.
Abrue never even played Little League, unlike most other boys in his native Dominican Republic.
Hoops and sun
Abreu spent his childhood and adolescence on the basketball courts dribbling, dunking and rebounding. He could usually be found shooting 3-pointers in the barrios of Simón Bolívar and Las Cañitas in Santo Domingo.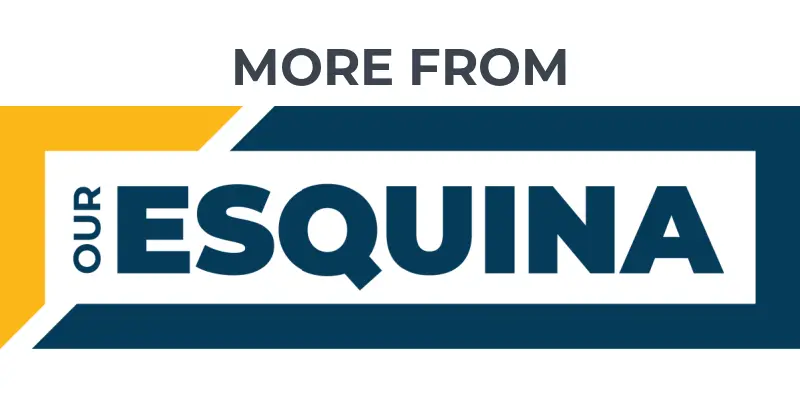 Bryan Abreu appreciates Pedro Martinez's advice
Lack of shift could help Luis Arraez chase .400
En español via Pelota Brava: Triples y donqueos que terminaron en ponches
His first basketball coach was Alberto Arias, who kept Abreu and other boys in the Simón Bolívar barrio away from trouble through sport. Abreu was always playing basketball regardless of the time or date on the calendar, especially in the hot, sunny afternoons.
"I started at five years old," Abreu said recently as he dribbled a basketball in the home dugout at Minute Maid Park. "My father played basketball. Along with my mother, they taught me the sport.
Abreu's talent helped him stand out. At one point, he was even considered for the Dominican Republic's national basketball team.
From long distance
"I wanted to play basketball professionally," he said. "In the Dominican the leagues are very competitive. There even was a chance to go to a university in the United States."
Indeed, basketball appeared to be Abreu's future.
"Like all the boys, I spent my time on the court, but I also went to play baseball in the barrio," he said.
As Abreu spoke, Astros manager Dusty Baker walked by, prompting Abreu to give him a pass. 
Baker got the chest pass and passed the ball back to the 6-foot-1 Abreu. 
"Good boy," Baker told Abreu with a smile.
"I made a few 3-pointers like (Golden State Warriors All-Star Steph) Curry," Abreu said.
Uncovered in the barrio
At 13 years old, he competed in Under-17 All-Star teams, facing older athletes.
"I would dunk and block everybody," he said. 
Life had other plans for Abreu, though, thanks to his hidden talent for baseball. Buscones, who are unaffiliated baseball scouts, saw him batting as he played baseball with friends in his barrio. The buscones envisioned a future MLB pitcher.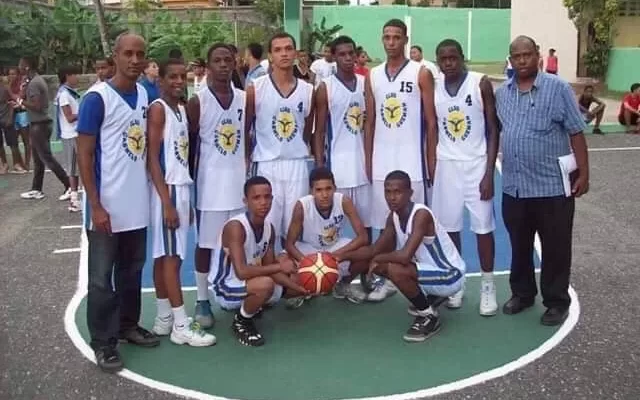 They invited Abreu to join a program at the Olympic Center to work on his new sport. He needed only three months to earn a free agent contract. He tried out with the Houston Astros and Colorado Rockies. The Astros gave him a chance to start his professional career.
The Astros signed him with a $40,000 signing bonus at 16 years old in November 2013. He began his journey to the majors that year and reached the majors in 2019.
The road to 100 mph
Now he aspires to become a closer in the big leagues. His meteoric fastball makes almost every hitter in the majors miss, and that ability is worth good money in the market.
"In 2018, I was throwing around 95-96-mph," he says. "I was improving every year. In the pandemic season (2020), I was hitting 98-mph. After that season I hit 100-mph in 2021."
He was playing basketball in Rio Osama in Santo Domingo just a few days before signing with the Astros.
"My mom now won't let me touch a basketball," he said. "She takes the air out of them. 'You don't know anything about basketball now.'"
Abreu understands that his focus has to be 100 percent on baseball now. He's in his fifth season in the majors. He has a chance to be a top big league closer one day. He has been dominant. The future is bright for Bryan Abreu.
Get the Our Esquina Email Newsletter
By submitting your email, you are agreeing to receive additional communications and exclusive content from Our Esquina. You can unsubscribe at any time.