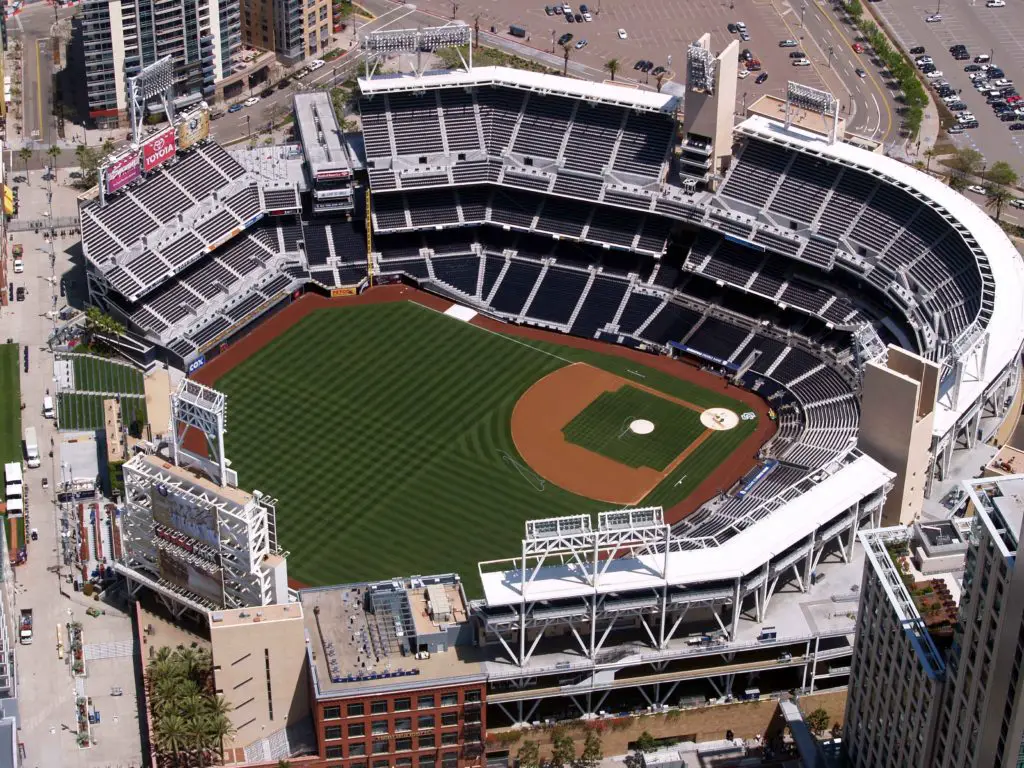 MLB owners fail fans, players, game
MLB cancels first two series because of MLB lockout
Eighty-one days. That's how long it took for Major League Baseball to finally sit before players and negotiate in good faith after the MLB lockout. At least that's what everyone was supposed to believe.
In the end, after nine days of "negotiating" – 90 days after the MLB lockout began – both sides walked away without a deal. Instead, commissioner Rob Manfred delivered some bad news.
Though he certainly dressed the part, Manfred's demeanor when addressing the media after negotiations ended said a lot.

MLB lockout No laughing matter
Tired-looking with his sleeves rolled up and a couple of buttons undone, Manfred acted as though we were supposed to believe that a real effort was being made to start the season on time. Instead, Manfred stood at the podium smiling and laughing moments after announcing the cancellation of the first two series of the season.
After, Manfred released a letter to fans, where he finally delivered some truth.
"I want to assure our fans that our failure to reach an agreement was not due to a lack of effort on the part of either party," he wrote. "The Players came here for nine days, worked hard, and tried to make a deal."
He's right. Players did show up to work on a deal. Unfortunately, the owners did not.
Business is Booming
If you are wondering why all this vitriol is being aimed in the direction of the owners, look no further than how everything has played out to this point. 
At midnight, December 2, 2021, the MLB lockout began, initiating a work stoppage. Players lost access to team coaches, trainers, and facilities. They were left to fend for themselves until a new Collective Bargaining Agreement could be reached.
It wasn't until 43 days later that owners reached out to players with their first offer. From there, the players made a counteroffer, establishing a vicious cycle that would go on for the next month-plus.
Within those offers, owners didn't seem to be acting in good faith. Concessions were minimal, and, according to Manfred, it's all because business hasn't been so good over the last few years.
"The last five years have been very difficult for the league from a revenue perspective," he said.
The truth is that baseball revenue has been raising while Player salaries have been dropping. According to Michael Ginnitti, co-founder of Spotrac, MLB revenue jumped from $8.2 billion to $10.7 billion from 2015 to 2019. Whereas player salaries dropped from $4.45 billion to $4.17 billion.
Time to collect
The negotiations themselves seemed to revolve heavily around an expanded postseason, something baseball sold to ESPN and is said to be worth somewhere between $100 million to $150 million. It was even reported that broadcasts were being sold to NBC's streaming platform Peacock and Apple also in the nine-figure range.
From the outside, it looks like business is booming. Yet a closer look at the inner workings reveals an unfair division of wealth, and players are ready to collect their fair share.
Like the rest of us, the MLBPA doesn't understand why it took so long to finally start talking.
"It is remarkably interesting," MLBPA Executive Director Tony Clark said. "To find ourselves on February 28th over the course of the last week in West Palm Beach working through the issues that, quite honestly, needed to be, and could have been, and should have been discussed in more depth much earlier than that."
It is almost like this is what the owners wanted all along. Especially when you consider the arbitrary deadline they set for a deal to be made. It seems that those 43 days of radio silence were pivotal, if 5:00 p.m. on March 1, 2022 was a real deadline.
The only conclusion to make is that baseball wants to create a fracture within the MLBPA. To create pressure with the intention of making the players break.
However, it appears that the players are headstrong.
"We are united and committed to negotiating a fair deal that will improve the sport for Players, fans, and everyone who loves the game," the MLBPA's statement read today.
Hopefully, both sides can come together again soon. With its popularity waning, the sport can't afford a lengthy work stoppage.
Get the Our Esquina Email Newsletter
By submitting your email, you are agreeing to receive additional communications and exclusive content from Our Esquina. You can unsubscribe at any time.