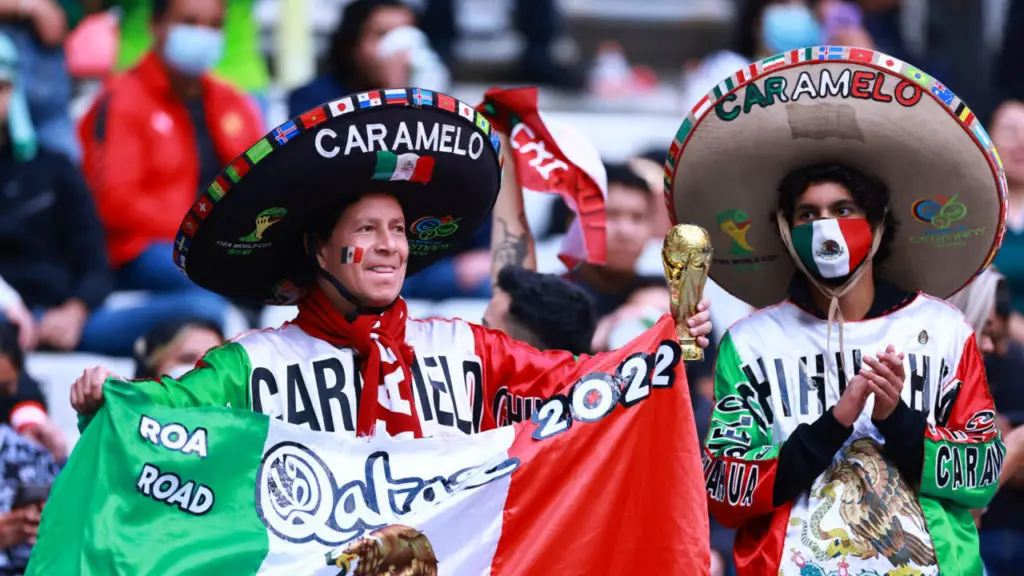 Mexico stalls, Canada surges in World Cup qualifying
Panama visits Mexico's Azteca Stadium on Wednesday
Ten games into World Cup qualifying, Mexico's path to the World Cup is nearing must-win territory. The United States and Mexico are tied for second place in CONCACAF World Cup qualifying with 18 points, but El Tri seems more in peril.
Even after CONCACAF leader Canada beat the U.S. 2-0 on Sunday, the U.S. men's national team seems to be in a good position. The Americans, after all, have a three-game winning streak over their rivals from south of the border. The U.S. national team will surely have lots of confidence when the rivals face off at Azteca Stadium on March 24.
Mexico has more pressing concerns at this point. El Tri cannot afford to look ahead to their bitter rivals when they have three important points at stake this week against Panama.
Even worse for Mexico, they look lost in the attacking third. Costa Rica showed up at Azteca Stadium on Sunday intent on loading the defensive third and waiting for a counterattack. The Ticos frustrated El Tri while escaping with a scoreless draw.
Canada played the same style at home against the United States, pulling off the ugly 2-0 victory. The Canadians have secured 22 of the possible 30 points to take a four-point lead in the standings over Mexico and the U.S.
The U.S. should get back on track Wednesday against a winless Honduras. Los Catrachos have gained only three points out of a possible 30 on three draws and seven losses in this round of qualifying. 
Mexican coach Gerardo "Tata" Martino might be coaching for his job Wednesday against Panama. 
"This is everyone's responsibility," Martino told the media Sunday after Mexico's draw against Costa Rica at home. "I feel backed up by the team."
Panama looms large for Mexico
El Tri must start backing up Martino when Panama visits Azteca Stadium. The land of baseball legends Rod Carew and Mariano Rivera also has a strong national soccer team in this cycle. 
Pamana sits in fourth place heading into the 11th game of the octagonal qualifying round. Depending on the results, Panama could move into third or second place in the region with a victory over Mexico.
"The match against Panama is a final," Martino says.
It's not quite that important, but it is close. The top three finishers in CONCACAF are guaranteed spots in this year's World Cup in Qatar. The fourth place team will go into a playoff round in June.
If Panama pulls off the upset, that game may actually be a final for Martino. It just won't be the way he meant it Sunday.
Get the Our Esquina Email Newsletter
By submitting your email, you are agreeing to receive additional communications and exclusive content from Our Esquina. You can unsubscribe at any time.